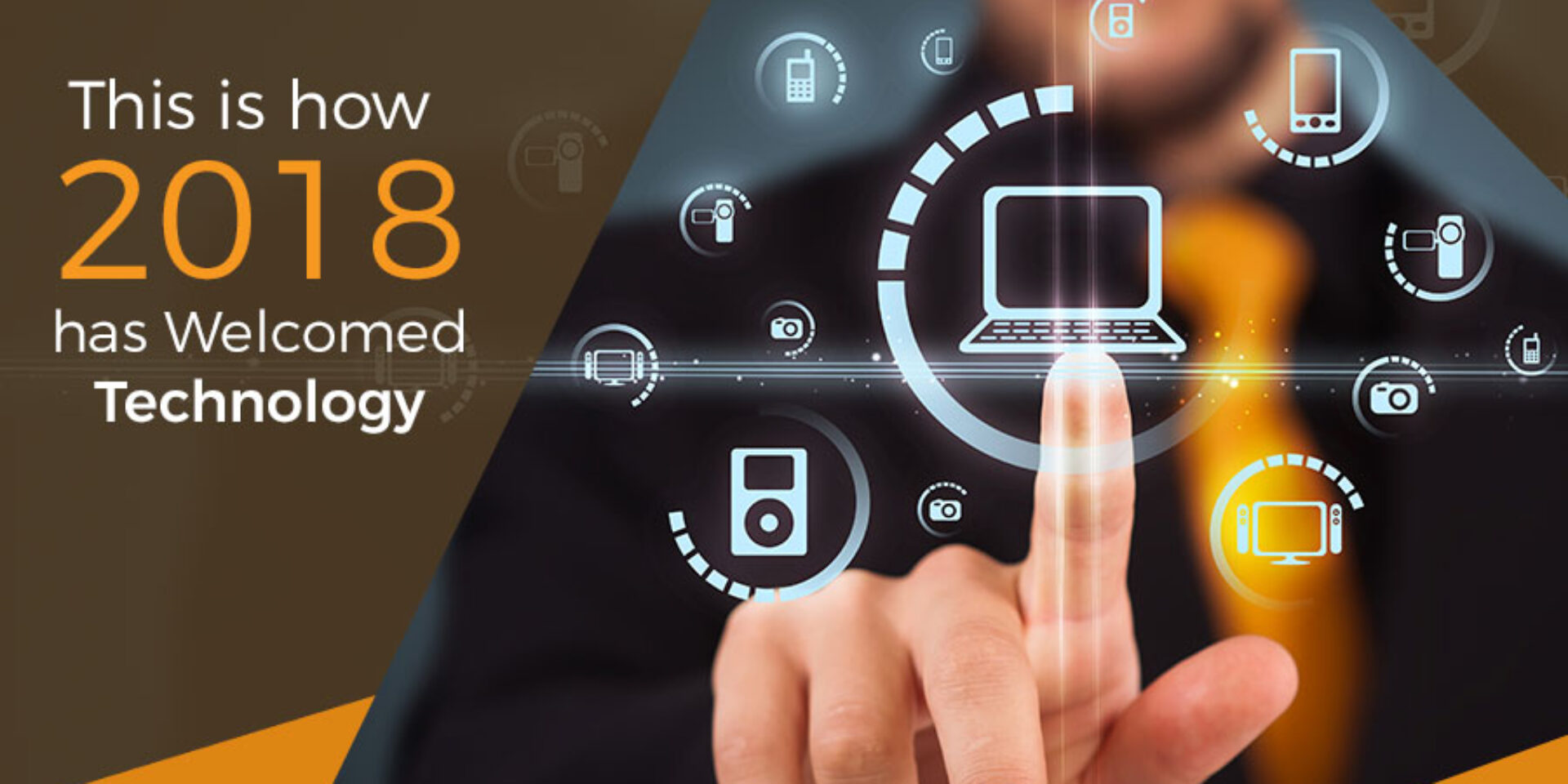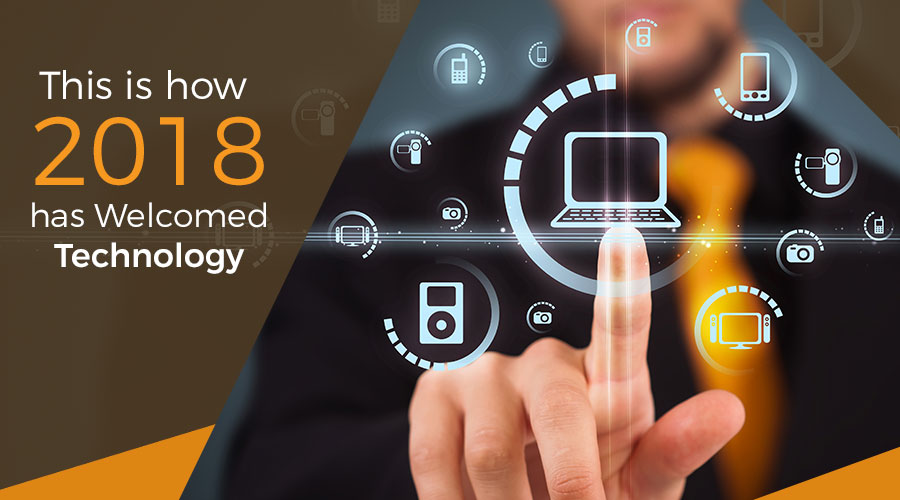 2017 gave us enough more than we anticipated in the technology space, and if you think that's that, wait till you come to know about how deep 2018 is already into technology. And the best thing about year 2018 is that the advancements we have seen this year are from different fields and are quite significant if you look at the magnitudes of how they are going to affect the world. And as the mobile app development space is yet all but conquered, 2018 is already contributing a lot to the world of smartphones, which is quite apparent from what the list of evidences we have compiled to show you how much has already been achieved in 2020. Can't wait to find out? Here you go:
CES 2020 showcases the 'most promising'
CES is back, and this time the only difference is that the hype has went through the roof. And to say the least, the hype is real and the CES website vouches for it. More than 184000 people are already coming to interact and learn more about the innovations by more than 4000 technology-based companies.
Among the many events and presentations during the conference, latest innovations in some of the most trending topic are going to be discussed. One such hot topic is a smart city which is going to be discussed in detail by some of the leading personnel from the field of smart technologies. Concepts such as financing, energy consumption, cyber security, designing, and infrastructure in building a smart city are to be demonstrated.
The capabilities of autonomous cars have been partly clouded due to the uncertainty of their launch for the general public. But at CES 2018, one of the biggest taxi aggregators Lyft will allow visitors to ride its autonomous taxis within the event venue, which could be a good use case for the company.
Other than that, a new branch of IoT that goes by the name Internet of Life Saving Things will be introduced at the conference, which focuses on Internet of Things devices and network dedicated to healthcare sector.
Another one of the biggest highlights of CES 2020 is going to be the keynote by Intel CEO Brian Krzanich on Artificial Intelligence.
Android Laptop?
Although we have had workarounds available to install Android OS on Windows hardware, it has sort of been a thing of developers or at least for those with a knack for technology. So far, we have had Windows hardware running Android, with glitches and compatibility issues at some point because there hasn't been an official release. But with the release of 'Gemini' – a tiny laptop by developed by Planet Computers that comes with a full-fledged, 100% optimized, Android Oreo-based experience and has refined, or precisely, invented a new class of laptops. Mobile app developers are also quite excited about this as more and more people may demand these type of laptops in the coming years, which means the industry will see a rise in the demand for developers as well.
Also swapping roles with a phablet, big phones with 6-inch displays, and conventional laptops, Gemini comes with a 5.99 inch touchscreen, a keyboard, and weighs just 308 gms, easy enough to be carried in your back pocket. In terms of features, the laptop runs Android Oreo like a charm and if were having only a touchscreen, you would not be able to tell an Android phone from Gemini.
Chromebook + Microsoft Office = Efficiency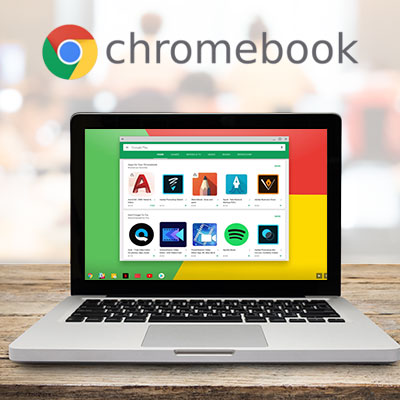 With the launch of Google Chromebook, Google's plan to cater to the ones asking for more of a portable and fast netbook, has always been clear. Since its launch, we have seen Chromebooks being used for light utility purposes, and generally with people who are always on the move. But in 2020, we are going to see Chromebooks in the hands of a lot of android enthusiasts. Reason being; 2020 Google Chromebook comes with android app support, which means one can enjoy the same android apps experience on the laptop as well. Earlier, there have been android simulators for laptops that could run android apps, but then again, with glitches due to the obvious incompatible interfaces. Another addition to the features line-up of Chromebooks is Microsoft Office. Google has finally shook hands with Microsoft to provide its user with ultimate and one of the most popular office suites. It's not there has been a rivalry between the two, but we think this should have happened years back. Whatever may the case be, the good news is Chromebook users will now be having the seamless MS Office tools.
Pack up for the 5th Generation network
Companies are gearing up for the 5th generation of mobile networks, which are being estimated to be ground-breaking in terms of speed, transmission and number of connected devices. As per experts, 5G would be able to support more than 10,000 devices at a time and could reach speeds up to 10 Gigabits per second. While the speed of 5G network is still under debate. Reportedly, Samsung tested its 5G network and the results were quite satisfactory at 7 Gigabits per second in a stationary device, and 1 Gigabits per second in a vehicle moving at 100 km/h. Among the early adopters of 5G, biggest nations such as US, South Korea, Sweden, Estonia, Turkey and Japan have come up to test and use the 5G networking. South Korea, Sweden and Estonia are the earliest among the six as they will absorbing the 5G integration in 2020.
AI-powered Guitar
Mentioning guitar in this article may seem too puny, but let's keep an open mind to see how data science has spread its wings in each direction. OneManBand – a guitar manufacturing company – has developed a guitar that listens what the person is playing and uses artificial intelligence to build a tune in real-time that goes with the strings. According to company, the guitar is equipped with capacitive and inductive signal sensors to collect music and convert it to digital data to create a tune that resonates. The AI-powered guitar could be a boon for learners, and evidently, it is already quite in demand. However, you will only be able to lay hands on this smart guitar after it is launched in September 2020.
From what it looks like, 2020 is going to be grand for the technology space, with special focus on smart technologies. And with enterprises like Google, Microsoft, Tesla and more, playing on the front, we are bound to see some significant developments in the technology space. However, the more the technology space grows, the cloud of environmental risks hover over us. Hence, the need for sustainable growth is equally important here.
To get a smart and sustainable digital solution for your business, reach us at FuGenX by filling this form or simply drop a mail at info@fugenx.com.