Has PM Modi Succeeded in Demonetization (in-depth analysis)?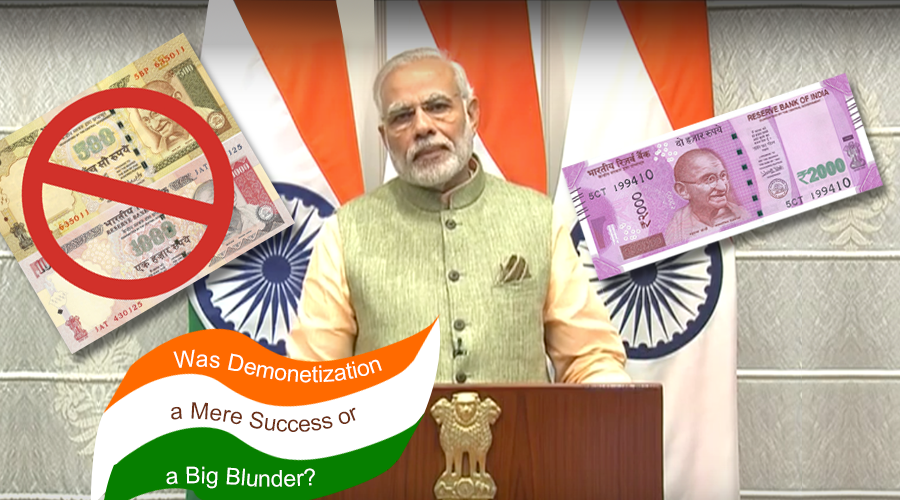 On the same day that Donald Trump was elected as the president of the United States, India saw an unexpected, earth-shattering announcement. How the election outcome surprised the entire world, PM Modi shook up the lives of 1.25 billion people, rich and poor alike. While more than of half of the total acclaimed the bold decision, the remaining criticized it for a large extent, even tried to hit streets, but held them back due to the lack of the required support from public and media.
From November 8 to the next two weeks, there was an overwhelming number of WhatsApp messages and Facebook posts praising the decision, mocking the valueless notes and the circumstances of people who stand in que in front of the banks and ATMs, as well as requesting snippets to support demonetization. Somebody said there should have an intimation about the demonetization, while others if there was an intimation, tax evaders could have easily escaped. Some stated the decision was great, but the execution was poor. Amidst of this, there were billions of rupees that were drowned in the holy Ganga.
One of the miserable conditions was the lack of sufficient money to provide people with. Many complained bank officials are deceiving people and the government, favouring the tax evaders. Even the government suspected it, but the action taken is still unknown or yet to know or yet to take.
Now we are in more than a week ahead of the restricted 50 days. On the evening of last day, PM Modi packaged demonetization as a grand success, but failed to provide any hard numbers. Ultimately, people implicated in their viewpoint that was not perfect but India is moving in the right direction. How many of you stand in favour of this? Yes, most of you, definitely most of you. You know the demonetization hasn't brought in the expected success, but undoubtedly it paved a path for digital India, and corruption-free India. Let's see how the demonetization impacted the Indian economy, and the day to day life of a common man.
Surprising Surge in Wallet Usage – An Outstanding Impact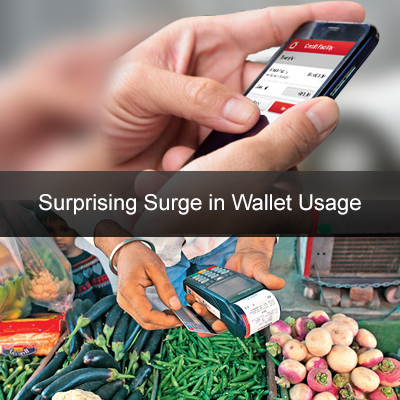 Though we can't measure how demonetization exactly helped common people in number, we can measure how it made a revolution in wallet economy. Paytm alone saw a staggering number of 7 million transactions every day. Including Paytm, many existing players in the field have enjoyed an outstanding surge in their transaction numbers, by helping people get done their essential needs. In the span of these 50 days, people have become well aware of using mobile wallets, internet banking, mobile banking and plastic money. This has not just made common man tech-flavoured, but also made merchants think how easier going digital is to take their business to the next level.
Before the demonization, they, both common man and merchants were hesitant to be digital, but now they're apparently preferring digital transactions over traditional, after experiencing the tangible convenience and ubiquity of it. As a result of it, people (of all category) are now more open to digital transactions, in both private and public sector. Is not a step towards diminishing the corruption and black money? Not just this, there are many visible and invisible benefits that have paved a path for Digital India and Corruption-free India.
Conclusion:
This article is not in favour of any political party or person. But as a leading mobility company of the country, we well understand the importance of becoming digital and becoming corruption-free to move towards achieving the pinnacle economic growth.
If you want to have a look into our trending mobile app development services such as wallet development, Android and iOS app development, get in touch with us at www.fugenx.com.