Blast through Space is an amazing alien game, which will have you hooked in amazing gaming experience. The stunning 3D graphics and burnished spaceships will gratify your eye. Challenging worlds will have you doing your best to not crash; continuing your mission of collecting coins and exploring the unknown.
How to Play Blast Through Space?
Tap on screen in order to keep space ship flying.

Avoid crashing with broken satellites and flying meteors.

Fly as far as possible, trying to make or break a record.

Share your score on Facebook and earn free coins.

Collect as many coins possible in order to purchase 1 of 4 spaceship upgrades




available.

In-App purchase available for coins and Ad removal.
Enjoy play in space
Blast through Space and Travel as far as you can into the depths of the celestial body. Collect coins and points while you blast through different galaxies. You can zoom with one of five spaceships available. Join Orie, the 3rd eye alien, through his distant travels. Attempt to outdo your last set record by controlling your navigating skills and cruise the cosmos.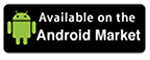 Want to develop similar Game? Please send us a mail now at info@fugenx.com. You can also reach us at +91-9154181592.