Android Virtual Reality Box App Development Company in Bangalore India
750+ mobile apps and games
450+ top-notch web apps
100+ successful IT projects
Android Virtual Reality Box App Development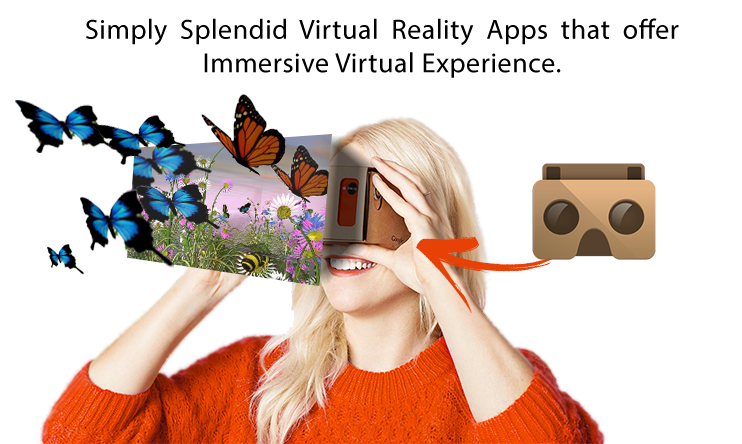 How Android Virtual Reality Box works?
Let us take any virtual reality box, for example Google Cardboard, which users can use to watch any virtually reality video through YouTube app on their phone. Before doing it, they need to perfectly place their phone in the virtual reality box. They could be able to experience an unparalleled enhanced view of reality.
Benefits of Android Virtual Reality Box App Development:
Android Virtual Reality technology offers huge first-mover advantages for companies for the demonstration of product portfolio, whereas marketers can leverage Android Virtual Reality box apps to achieve an increased response to their marketing content. As users wearing Virtual Reality Box are able to get completely immersed in the content with more attention on the message, they experience less distraction. This opens the door for marketers to get more value for their marketing efforts.
Enhanced view of product portfolio: Virtual Reality Box App lets heavy equipment (machinery products) dealers showcase their product portfolio to customers located anywhere in the world. The app can offer an immersive virtual experience of the products. Users can move closer to each machine to observe every small detail of the machinery. This enables customers to understand the product well before they walk into see it on the site. This significantly reduces the cost that they need to deploy sales professionals to assist the customers.
With the app analytics, businesses can get detailed insights around customer's behaviour and intent. Today, offering enhanced experiences to customers is more important than closing a sales deal. Virtual reality can be the best way to do it. Virtual Reality doesn't just limit to marketers and heavy equipment dealers, each and every business and department can leverage Virtual Reality to achieve enhanced customer experience.
Why FuGenX for your Xamarin App Development?

Byju Raveendran
FuGenX team showed a good understanding of our functional requirement s & there after conceptualized, designed , tested & delivered the project within the set time frame & costs. We appreciate all the untiring efforts put in by FuGenX team to make this project successful and there after sustain this with great support coming from their side.
Byju Raveendran
Byju's Classes, Director

BR Srinivas
Thanks to FuGenX for partnering with us in developing an Android based program called "Trip Manager". FuGenX team's innovation & professional approach helped us build this application with advanced, customized features & high security controls. We truly appreciate all the untiring efforts put in by FuGenX's team.
BR Srinivas
Vice President, Praxair, Distribution, Customer Service Group & Package Ops Excellence

Eyad A
FuGenX is our Mobile App development partner. We are happy to give this testimonial that we are extremely happy with FuGenX delivery service and processes. FuGenX recently helped us in developing application on geo-location based Advertisement solution for Etisalat. We strongly recommend you to use FuGenX services for your Software development needs
Eyad A
CTO - BEGLOBE, Dubai
Do you like our work? Want to get in touch? Use the form below!