Pudami Traders Pvt. Ltd. is a business-to-business wholesale e-commerce company in Bangalore India. Through its brand Buyit, the company supplies commodities like grocery & staples, beverages, beauty products, and furniture to hotels, caterers, traders, retail establishments and other on demand businesses. Buyit supplies products directly from producers to businesses, eliminating intermediators.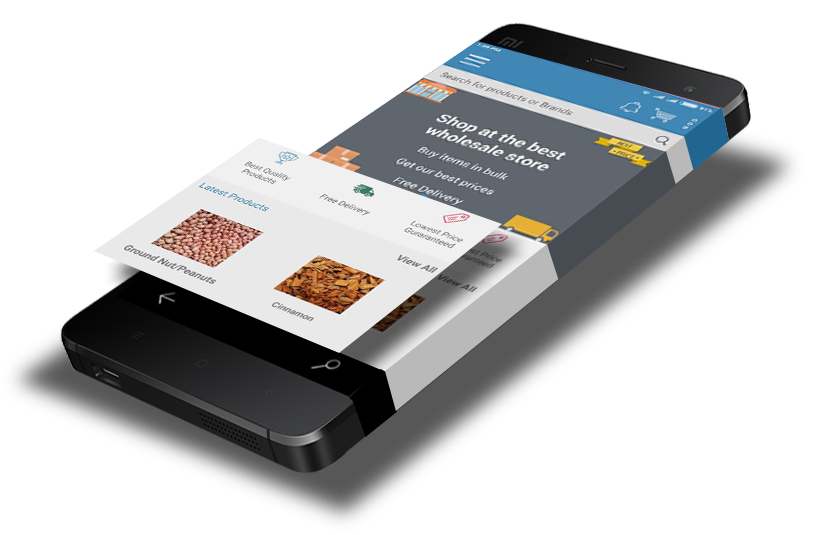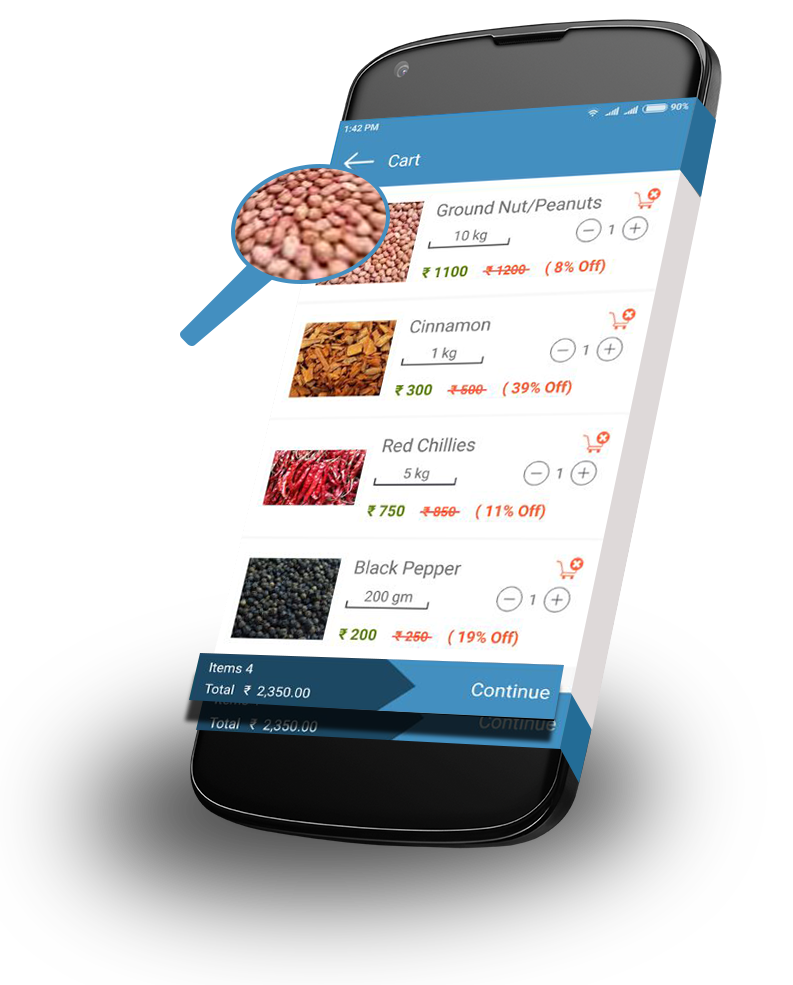 The objective of Buyit was to serve on demand businesses like hotels and retailers, with right quality products at right time and affordable price, by directly supplying it from farmers (producers). It was the prime intention Buyit had, but it required an easy source that could enable businesses to order products and pay on the same platform. So Buyit collaborated with FuGenX as it helped India's largest online grocery store Big Basket build robust app platform before.
Though it was powered by Big Basket experience, FuGenX needed a separate strategy for Buyit as the app would include many innovative functionalities like automatic updating of inventory, auto intimation about decline in stock, and 'Export' option which can provide complete order history of each customer. Along with making the app visually-engaging and smooth in functionality, effective implementation of these functionalities were challenging throughout the development.
After a thorough analysis of Buyit's requirement components, FuGenX created clutter-free wireframing and UI & UX designs that would ease app interaction and make navigation effortless. Adhering to design compatibility, agile and dedicated development teams at FuGenX developed highly functional Buyit app for iOS and Android platforms, along with web landing page. FuGenX even helped Buyit in tax estimation on the purchase of products, and customer identification.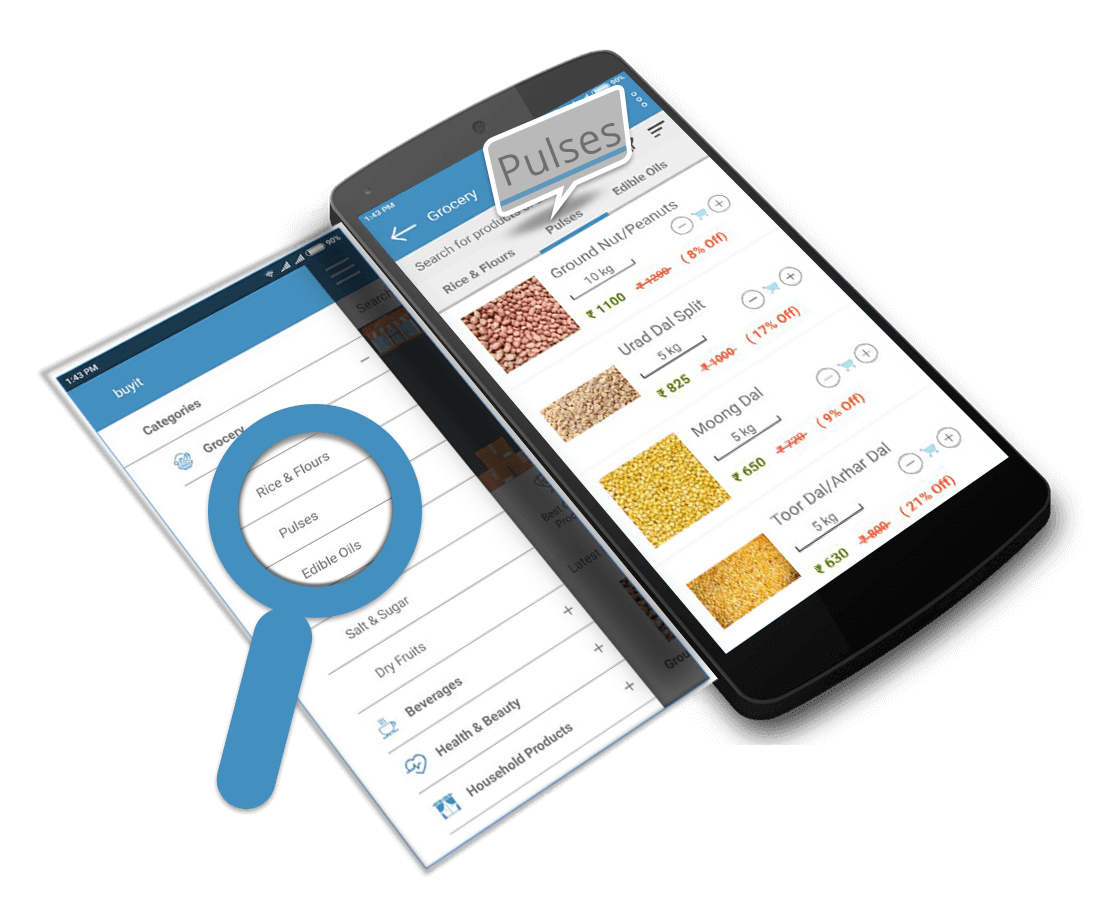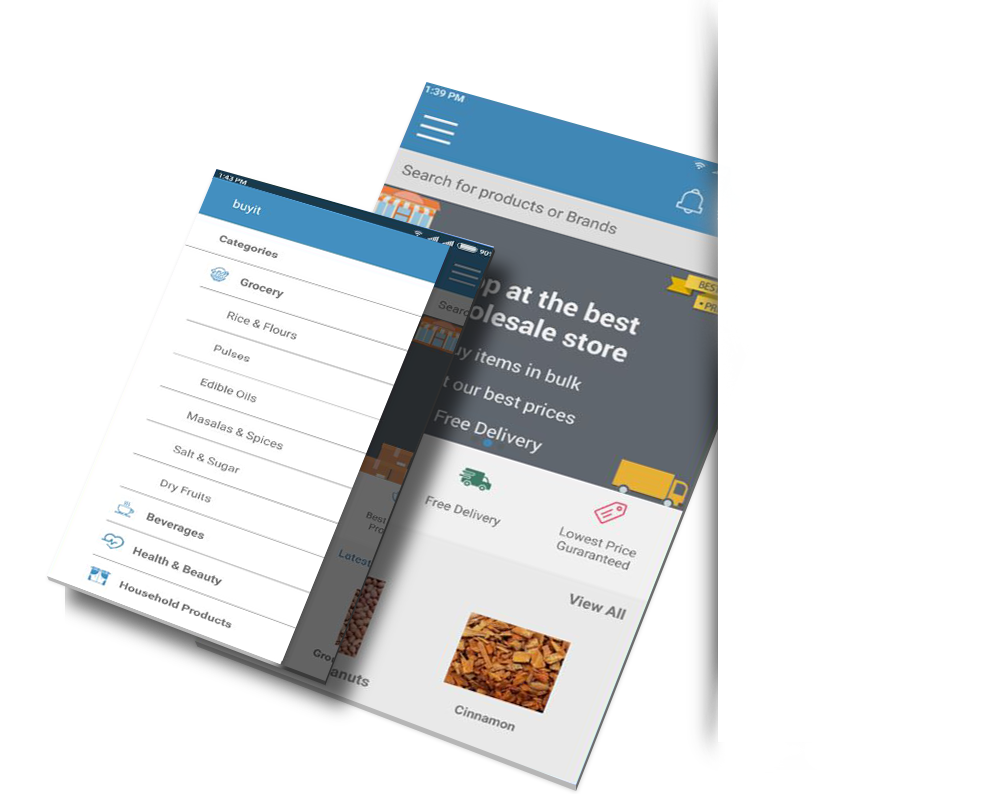 As the app was delivered within the assured time, Buyit was able to quickly introduce its innovative venture to the market

Rich UI and UX design of the app made it a buzz across the targeted customers

With the attractive app, the business promotion became easier for Buyit

The user-friendliness of the app helped Buyit get hundreds of new customers within a short period of time
User can register to Buyit in few easy steps with required business details

The registered user can choose from a variety of products and add it to the Cart

Location based product listing allows customers to choose products from the closest warehouse which could reduce the cost and time of delivery

Users can pay for ordered products through COD, net banking, or card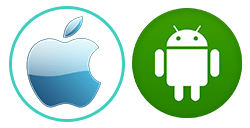 Technologies Used:(Android and iOS)
Objective-C, Xcode, Android Studio, Java, SQLite, Balsamiq, and Photoshop
FuGenX is a premiere Deloitte award winning mobility company, pioneering high-quality products and ideas in the mobile space. FuGenX empowers organizations to successfully win the business competition with multi-edge mobile apps across devices and operating systems. FuGenX offers custom-made mobile apps to help businesses effectively engage with customers and partners. Also, to enhance employee productivity and achieve agility in the work process by building connected enterprise with result-oriented enterprise applications.
FuGenX also helps startups and enterprises to introduce innovative venture to the market with customizable and inventive mobility solutions – Fx RMP, Fx Chat and Fx mBasket.