Disco is an location based Social App
Disco is an location based Social App which uses Facebook to fetch the user details & also to invite friends from Facebook to Disco. The App allows you to Discover new Disco users who are nearby to you & add them to Disco Tribe. When your Disco friend is nearby you will receive a notification. Disco App features an interactive Swipe Up functionality , where we can swipe across the screen to provide a 'Like'. Gamification is another feature where we can collect points for getting engaged in the App. Collect more points to reach the top in the 'Leader board' of Disco.
Some of the exciting features of Disco:-
1. Meet Nearby Disco Users
2. Get notified when your friends are nearby
3. Interactive Swipe Up feature
4. View Common Friends & Common Interests
5. Invite your Facebook Friends
6. Contact your friends within the App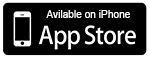 Want to develop similar social app? Please send us a mail now at info@fugenx.com. You can also reach us at +91-9154181592.