HomZnow, India's first new home encyclopaedia showcases an exhaustive online directory of authorized new home projects across the city. HomZnow enumerates 20 essential 'must knows' for the home buyer for each of the new home projects. Through its proprietary 'konnect' algorithm, hZn connects the prospective qualified buyer with the developer & its team for all coordination on the basis of buyer's requirement, enabling the home purchase.
Features:
Users can search for a wide range of authorized new home projects across the city

Users will get complete info on each project such as property price, project name and developers

details, type of project, location, amenities, status, approved authorities details, and possession details

Users can easily be connected with preferred developers and book site visit in a few easy steps

For every site visit, prospective buyers will be rewarded with reward points (Paytm money)

Prospective customers are offered with a cab for site visit

Users are helped by experts and other customers' reviews in order to take right decision
User-friendly app with easy navigation, and it support a large amount of updated property details anywhere of India. You can find property at your fingertips with all the details of the property, including the type of project, location, and amenities.
Features
• View live and up to date building inspection results
• View previous inspection results
• Application is in constant sync with Checkpoint's online system
• No need to wait for an email or a phone call
• Supports only ipad
• Simple and easy to use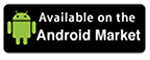 Want to develop similar Application? Please send us a mail now at info@fugenx.com. You can also reach us at +91-9154181592.