News Top Ten Live – Android Leading Application that gets you the Latest News Headlines, Breaking News from India, World ,information on the latest top stories, weather, business, entertainment, politics, Sports, Education, Fashion, Health, Money, Banking, Economy, Retail, Share market, Entertainment, Hollywood etc.
News Categories:
Top Ten News, News, Latest News, Headlines today, News Headlines, Top India news, Top world news, Sports news, Entertainment news, Weather news, lifestyle news, Health news, Science and technology news, Fashion news, political news, Economic news, Business news, Business today, Breaking News.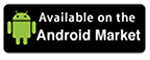 Want to develop similar Application for Your Business? Please send us a mail now at info@fugenx.com. You can also reach us at 080 – 66116611.