Radio Rain Drop is a radio application for you to listen to various songs of various genre and from live internet radio stations across the world…
Have you ever seen pausing Radio, and resuming from there listening again and again? All these can be done with Radio app. We give access to our entire Radio station library, which we keep on updating daily with new and better stations. Can't find your favorite station? No problem. Mail the station ID to appsupport@fugenx.com we will add it for you and listen to it, and can also share it with public.
Radio App is your fun and personalized radio application. You can pause, listen live, and go with any radio station.
Features:
• More Radio stations
• Pause/Resume Radio
• Listen live Radio
• Supports .mp3, .wav, .mp4.
It's fun hearing to lovely radio songs during rainy season, when rain drops touches the face of the earth , so do our songs touching your heart . We bring to you the selected and best radio stations across the worlds which go by your mood. So Just put your dancing shoes on and go out in the rain and get wet in the drops of the music.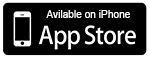 Want to develop similar Application for Your Business? Please send us a mail now at info@fugenx.com. You can also reach us at +91-9154181592.