Ztocky – A game based on the stock market

A game based on the stock market, Ztocky lets you trade celebrities, brands, artists, events and anything else. Create, trade, and compete for the top portfolio!
Ztocky is an application which is having a gaming concept along with social media touch and messaging as well. You can create your own Ztocks (stocks), buy and sell shares of any Ztocks, provided you have required Quoin (virtual currency). And post videos and pictures on the Ztocks that you own. You can like dislike the posts on which you have shares. You can compete for the top portfolio by exercising all these points carefully. You can add friends and as many as possible so that you can trade easily and invite friends to buy your Ztock as well. Depending upon all the activities, the prices will change daily, resulting in increasing and decreasing of the Ztock price and price fluctuations will also be displayed.
So Ztocky is an app with Gaming concept and social media touch.
The secret Mantra – More buys = More Ztock value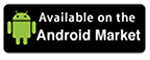 Want to develop similar app, please send us a mail now at info@fugenx.com. You can also reach us at 080 – 66116611.