5 Crucial Things to Consider before developing Paytm like App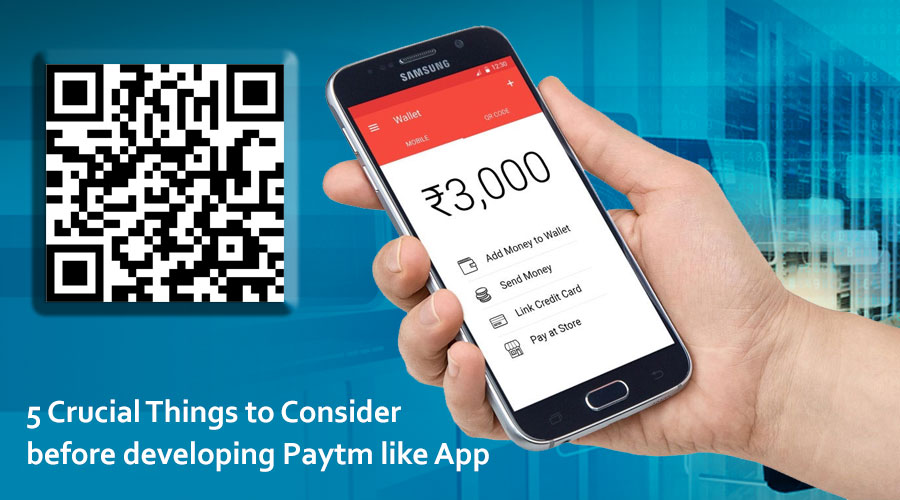 The severe shortage of cash following the demonetization has influenced the usage of payment apps at both banks and standalone wallets. As Morgan Stanley said, after December 5, the download activity has seen a splendid surge. Paytm alone is seeing 7 million transactions daily. This is where businesses, regardless of size are exercising to harness the opportunity. For those who are eager to develop an app like Paytm, we are providing here a bunch of suggestions that they can utilize to do some ground works before start building the app.
1. Security
All digital wallets make a heavy use of encryption technology, but that doesn't mean using digital wallets is worry-free. Data protection and privacy is of paramount concern for consumers and businesses alike. So don't underestimate the importance of security.
2. Payment status intimation
As it is a money matter, when users are in trouble, they expect to be instructed. When the payment is not successful or cancelled, let them know the status immediately. Otherwise it will leave a suspicious impression. Make sure it won't happen.
3. Simplicity
Simplicity is a key component in digital payment. If it seems the payment needs to be completed through repetitive and hassle-filled steps, no user shows interest to use it again. Keep the interface intuitively vibrant, and make it clutter-free to navigate between the pages. If you have a facility to pay any utility bills or if you're selling any product on the same app, keep it separate from the wallet interface.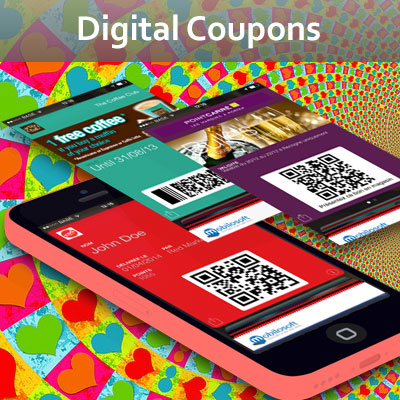 According to Juniper Research, the number of discount coupons that are redeemed through mobile and tablet devices is seeing an ultimate surge year by year, more than 50% from every previous year. Digital wallets facilitate the way people carry and redeem coupons. On the other hand, it enables merchants to match coupons to specific card issuers or target customer segments. The facility to scan digital coupons bring much more value to digital wallets.
5. Location-Aware Services
The wallet should allow users to find the nearby stores that accept wallet payment. So users can quickly reach out the place, and get the required products and make payments. They should be able to call the store before reaching there, and also the facility should display the distance from the user location to the store, like how Paytm implemented it.
Conclusion:
Having just an idea is not enough to build the desired wallet with required features. More important is hiring right mobile app developers who can help you not just in building a quality app, but also provide good support throughout the app journey.
Need Help to Develop Paytm like App?
Let us help you. We at FuGenX are a Deloitte award-winning global mobile app development company. We helped India's largest online grocery store Big Basket to become big.
Reach us at info@fugenx.com or fill up the form to share your app idea.