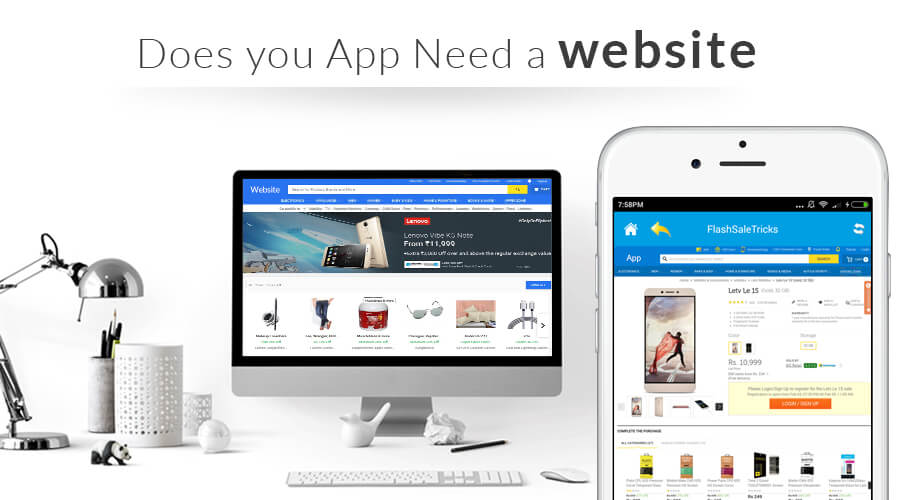 Lately, we have seen numerous changes in the digital trends, and one of the most radical ones is widespread acceptance of mobile apps as a substitute for websites. The dilemma has pretty much ended and ball is clearly in the court of apps. The popularity of mobile apps caught pace when people were ready to move on from something as unhandy as a collection of hundreds of pages that are hard to shuffle through for a particular piece of information. Although neither did most of the mobile apps table a source of information and rather focused on functionality, the idea of mobile apps was successful enough to carry masses away from websites.
But today, what we face is an abundance of mobile apps in the app market, with no trustworthy sources and subliminal to nil utility. Mobile app developers are focusing mainly on building these apps that have no background, no traceability and most importantly, no credibility at all. And they wonder what's wrong with their strategy. This brings them back to square one, only to realise users would always prefer products that have a background or at least something to back up the good talk; in this case, a website.
So without further ado, let's take a look at why we would always need a website for our mobile app:
Websites talk in Detail
It is true that customers want something that provides a seamless solution and works like a charm, and apps do have that factor. However, sometimes, just for the heck of it, they would want to know about your business, what's your mission and vision, and what your business is up to. You can't stuff all this information in an app or you would be ruining the flavour of it i.e compactness. This is why you need a website.
Websites are Trustworthy
By allowing customers to gain insights on your business, you build a credible ecosystem for your business where they can interact with components of your business, explore your portfolio, check out your services and much more. In other words, your business through the spectacles of a website, looks more real.
More Content = Better SEO
As per YoastSEO guidelines, inserting keywords uniformly and sensibly in the content is good for SEO purpose. The content should not be too short but neither too long, and shall roughly follow 1 to 2.5% keyword density standard. An app is a good choice, but it is quite apparent how it is ousted when it comes to digital marketing through Search Engine Optimized content.
Better Customer Interaction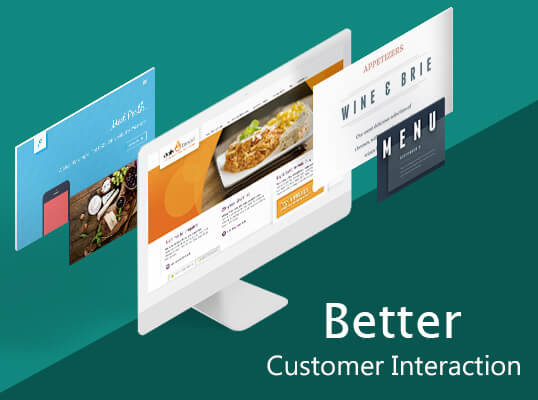 Website is such a wide platform for customer interaction. You could leverage a website to communicate with your customers through email, direct customer chats or simply get to know prospective customers through forms. These days around, use of chatbots in websites is quite a trend among businesses, but not much in case of mobile apps because including chatbots in app development stack would considerably increase the cost of application.
Modifying the Website is Easy
Updating, editing or adding new content directly to your app on a daily basis is a little difficult; especially for a non-technical person. Also, adding a screen to your app for new content every now & then, would cost you quite a handsome amount in the long run. Websites, on the other hand, mostly use WordPress, which allows easy modifications in the website. With WordPress, creating an all new page for a new feature or information is light years away from rocket science.
Lead Generation
The most appropriate way of generating leads on digital platform is through a website. Although mobile apps as well can generate leads, the outcome is insignificant because integrating CRM system with an app is a complex process. Also, according to a survey, customers fill 70% more lead forms on websites, as compared to mobile apps.
The Summation:
Although consumers are used to mobile apps to an extent that they almost never reach out for websites, the fact that a website can help an app anchor itself in the market, stays. However, in no way we are trying to implement that website is better than app or vice versa, rather we believe that both the digital tools can be used in synergy to create the maximum impact , and hence, maximum output.
Outperform your competitors by a clear margin, with mobile app and web development services of FuGenX.
Reach us out at FuGenX by filling this form or simply drop a mail at info@fugenx.com.