In the past few years, the mobile apps business has been growing exceptionally day after day. Today, the mobile apps have become basic needs of every person. Whether you want to buy something or sell something, mobile apps can save your time and money all together. This is really great news for the mobile app developers that this industry will keep on growing in upcoming years. The business owners have started to develop their own mobile app, for helping their customers to use their services. Hence, opportunities of getting more profits will be there for the mobile app developers.
If you are also looking to develop any mobile app then it is necessary for you to keep some general talks of mobile app development in your mind. A perfectly developed and designed app will help the users in various situations. When you want to see unmatched results of mobile app development process then it is must for you to use outsourcing mobile app development.
It is necessary for the business owners to develop a mobile app with the help of outsourcing, which has developed correctly. Here are some important talks to remember before selecting the outsourcing app development:
Check several versions of the mobile application 
You have to check the versions of mobile app before start to download them. In that same situation, you can suggest something important to the mobile app developers. Professional app developer will love to provide you perfectness in their developed apps. It can be difficult for you find perfect app developer but comparison of some talks can help you to choose admirable developer. You can't afford to take faster decision of choosing app developers.
As a customer, you have to take your time when you are looking to get the services of professional mobile app developers. This concept of checking the versions of mobile app can help you to use the latest and valuable version in your mobile apps.
Make better communication with your app developer
When you and your app developer are on the same page of app development then better communication is required between both of you. At this stage, you can tell your app developer about your desires and budget, and similarly app developer can tell you about expectations.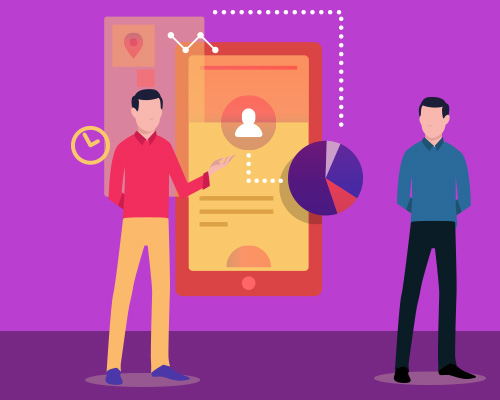 You can make the essential changes in features and modules of mobile apps. In this case, app developer will allow you to tell your remaining demands about the developing app. You have to establish better communication with your app developer, when you don't want to face any kind of issues during the mobile app development procedure.
Check out services offered by app developer
This is another essential thing for the users when they are all set to hire any app developer. You have to check the list of services offered by different app developer and according to your need you can select the best one. You have to hire any developer, who is going to take more interest in this project of app development.
You can also take some consultations from the experts of this same line, when you have more confusion in your mind. You can ask the questions which are making doubt in your mind along with taking their suggestions to get a well-structure mobile app. The project manager you want to select should have the experience and brilliant communication skills. This will help you to make a friendly bond with your app developer.
Find a well-matched app developer
It is important for you to find a well-matched app developer when you don't want to face any kind of issues in the app development procedure. You have to prefer any reliable app developer, who has a name in this same field of mobile app development. In this situation, you will want to hire any developer which can meet your requirements, working style and other things easily.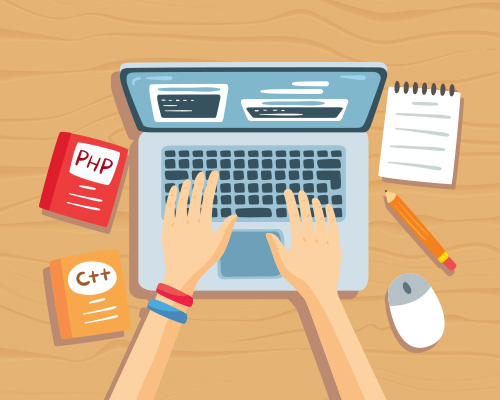 You have to make sure that app developer you have choose is not fake means he/she have the required experience in this same line. You can globally search for the best app developer without any hesitation. Comparison of reviews given by the existing users to any app developer can also help you to pick out the best app builder. For taking trustworthy services of app development you should compare various features of a professional app builder.
Choose app developer who understands your requirement
You can prefer any app builder, who can easily understand your requirements. In that similar situation, you can collect some information about the features and services offered by app developer. You will love to choose the best app developer who can understand your desires easily. Here are some important things which can help you:
Tell your app developer about your requirements and desires
You can ask app developer to serve app monetization and UX/UI design like services
Time required to complete the app development project
Exact budget of project
Tell app developer about the type of app you want to get
You can ask the app developer to add some features according to your desire
A short outline of your project
Therefore, you can use these upper listed talks when you want to choose best app developer. If any app developer can fulfill the upper-mentioned desires then without any hesitation you can pick them.
The estimated cost of app development project
After collecting information about the app development ideas, next thing you have to keep in your mind is the estimated cost of that app development project.  If you will estimate your budget before starting to get the services of app developer, then without any doubt you can prepare a budget friendly outline of your app development project.
You can ask your app builder to tell about payment options along with telling you about the total expanse. In this situation, the comparison of several services offered by app developer can help you to choose the professional app builder. Hence, whenever you start up the process of app development, you should remember all these upper listed talks.