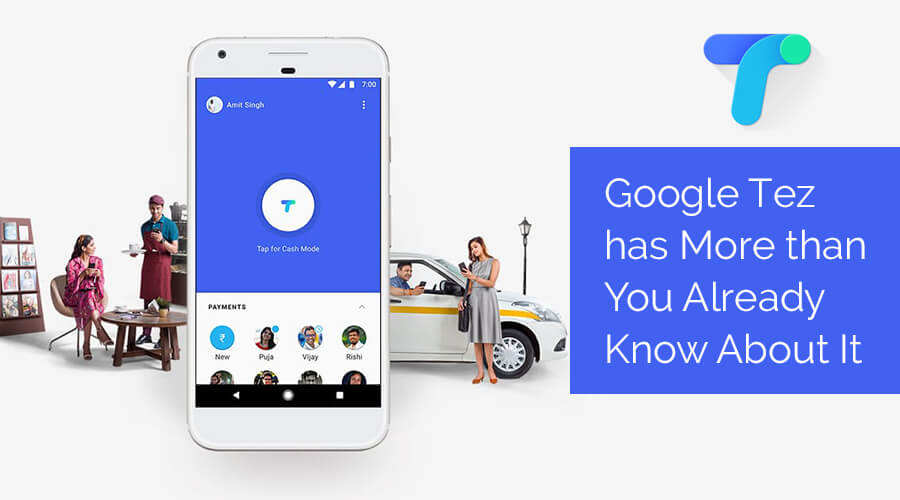 Now it's payment arena Google has stepped in. Tez that was released on September 17 is a buzz word among app lovers, tech enthusiasts, and business minds. Tez is a free payment app in India, which allows users to link up their bank accounts to transfer money to other Tez users through Unified Payment Interface (UPI) system, a payment system launched by National Payments Corporation of India and regulated by the Reserve Bank of India. UPI lets users transfer money between any banks in real-time on the mobile platform. The name 'Tez' is derived from the Hindi language, which means 'fast'.
To start with, users can link their bank account to Tez and transfer money to their registered friends in a fraction of second, specifying the recipient's details. Tez doesn't store money as it doesn't have any wallet, at least not right now. Instead, it directly transfers the money to the bank account. As of now, Tez supports 55 banks in India, including Axis bank, ICICI Bank, State Bank of India and HDFC Bank. These four banks also help Tez process payments.
Unlike other payment apps available today, Tez allows to make payment through Audio QR and this feature is called Cash Mode and it uses ultrasonic sounds to exchange money, leveraging sensor and microphone. Cash Mode lets users transfer money to nearby users (only), where both parties don't need to share their mobile number. To do so, users require to update device calibration.
Users can also pay through a QR code mode, where they just have to scan the code and make the required payment. Payment can also be done using mobile number that is linked to the bank account.
How Tez Stays Different from Paytm?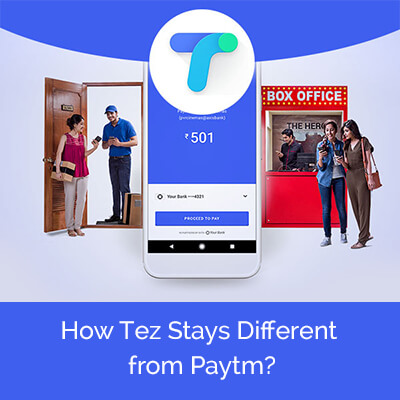 Paytm is already ruling India's e-payment space and stays far ahead from its rivals. By unearthing grand opportunities after demonetization, Paytm touched the base points of India's e-payment space. In fact, Paytm has more options compared to Tez. But Tez gets recognition from the brand name "Google" and from the specialized feature called Cash Mode. Tez is available in English and 7 Indian languages (Hindi, Bengali, Gujarati, Kannada, Marathi, Tamil and Telugu).
Also Read: How much does it cost to develop a Paytm like app?
Though Tez has brand name to stay relevant in India's digital space, the question arises is whether the tech major will succeed in the market that is already dominated by Paytm, Mobikwick, PhonePe, and other established e-payment companies.
What Google CEO Pichai and Other Industry Experts Say about Tez?
Speaking on Tez, Sundar Pichai said Tez will help India move closer to digital transformation. Here is the tweet made by him:
"We hope that the launch of @TezByGoogle will help take India one step closer to your vision of @_DigitalIndia.
Launching Tez, the Finance Minister Arun Jaitley said "Google saw a great potential in Indian economy and businesses. And the idea of "Tez" was discussed by Pichai in January, just after demonetisation. Tez is likely to make major advances in digital transaction volumes".
Though Google is expecting drastic change from Tez, industry experts have their own opinions. Research Director at the global research and advisory firm Gartner, D D Mishra said "It is too early to say whether Tez can be a game changer as evolution in this business is going to continue, but yes it has the capabilities to bring disruption as of now".
On the other hand, Mishra also talked about India's emerging mobile payment system. He said "The mobile wallet industry too is evolving and we are at an interesting stage in this competition. Eventually, UPI payments will have an upper hand if it continues to remain free and provide better security, convenience and add more value added services".
The Bottom Line
On the whole, India's digital space is having vast potential to explore for entrepreneurs. Forward-thinking businesses are already leveraging it. If you're among them and planning to leverage the trend, there is no better time than today to put a stepping stone.
Looking to develop Tez (Paytm) like app?
Let FuGenX help you kick-start your digital venture. Please reach us at info@fugenx.com or fill up the form now to talk.