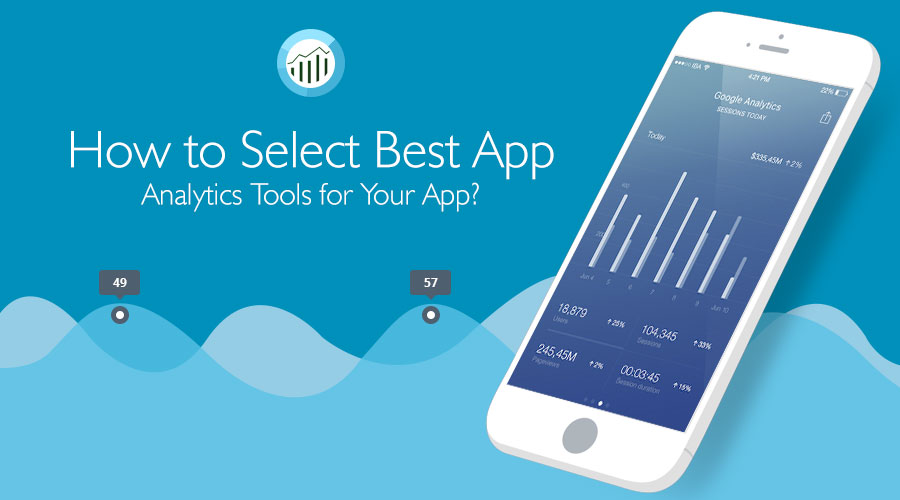 Analytics is a trend of the current decade. The need of knowing what your customers do with your app is equally important as how you develop your app. Advantageously, you can have app analytics tools in place, which helps you analyse key metrics like how much time users spend on your app, how they navigate between pages, and what encourages them to make a buying decision.
But how do you select the best app analytics tool for your app as there are dozens of app analytics tools in the market?
In fact, app analytics tools come with unique capabilities such as some tools are extremely good at measuring the acquisition cycle, while some are top-notch at tracking usage. So it is key to analyse what is your ultimate goal to achieve with app analytics tools.
Considering a variety of aspects in mind, here we are providing you with info on top analytics tools that are used to monitor, track, and analyse app performance alike.
Pure App Analytics Tools
Google Analytics
Google Analytics is the official tool by Google for Android apps. It can also be used for iOS app. It's a free to use app and has a simple data collection framework. It lets you measure and track intuitive data like active users, actions taken, goals, in-app purchases, crashes, etc.
Flurry
Flurry, owned by Yahoo, is easy to implement and understand. Flurry offers you everything that you require to track and measure your app metrics. Unlike Google Analytics, Flurry is dedicated for app only.
App Monitoring and Performance Analysis Tool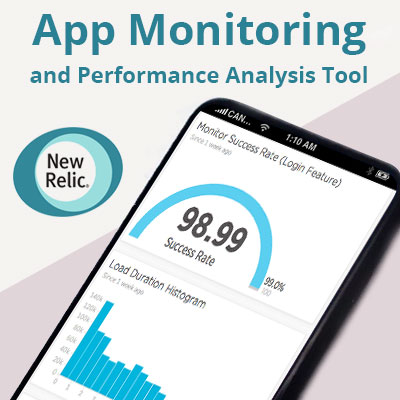 New Relic
New Relic is an application performance monitoring tool at core and even you can use it as an analytics tool. It comes with a free trial. It lets you analyse the performance of the app across each wireless carrier or Wi-Fi network. It lets you understand how response time, data transfer, and network issues hamper your app's performance. You can also analyse app's performance across devices, OS versions and more.
Acquisition and Marketing App Analytics
Acquisition and marketing app analytics tools help you track where your users come from and manage your push notification campaigns.
App Annie
App Annie is a brand tool in the world of app analytics. It helps you track downloads, in-app purchases, and ad spend. You can use App Annie to track your app both on Apple App Store and Google Play Store as it is able to pull off data from both the stores. You can also track many apps of you under one account like how Google allows to handle many accounts under one AdWord account.
Localytics
Called as a mobile engagement platform, Localytics leverages most of the data it collects to enable marketing automation features. You can also use Localytics to analyse the performance of push notifications or build the group of audiences to remarket your app or app services on social media or external ad networks.
Tune
Tune is one of the best app analytics tools to analyse how users discover and install your app. You can leverage Tune to manage in-app campaigns, analyse app store performance and understand what encourages users to download your app. Tune also helps you amplify the quality of traffic your app getting.
Conclusion:
Mobile app analytics is really key to ensure your app run seamlessly across devices and to enhance user engagement and increase revenue. But the success of any app doesn't just depend on analysis, rather your app should be solid enough in its features and functionalities.
If you ever wanted to develop a game-changing app by a reliable and expert mobile app development company, let FuGenX do it for you.
Please reach us at info@fugenx.com or fill up the form now to discuss your app requirements.