What is Robotic Process Automation (RPA)?
Robotic Process Automation is a software that can programmed to perform desired functions across different applications, to effectively replace human resources. The primary objective of Robotic Process Automation is to provide a substitute for human labour, thus significantly eliminating the chances of error in a process. Also, adoption of RPA directly corresponds to continuous improvement in process quality as the RPA software, backed by Deep Learning, evolves itself with time.
Smarter Operations with RPA
The market of RPA has tremendous scope and most companies have already accepted it with open arms, for the simple reason that it enables them to cut costs by 35-65%. What makes RPA an absolute necessity today, is its scalable and reliable nature which gives the company an edge against competition. However, what is really fascinating about the idea of RPA is that it provides 24×7 functionality, which means great increase in productivity coupled with high levels of accuracy.
Various Industries using Robotic
Benefits delivered
Cost Reduction
Scalability
Faster and Accurate Operations
Reduction in Cycle times
Lesser Throughput
High-quality Process
Increased Productivity
High-performance
Low error-rates
Ease of Monitoring
View Our Recent Works
Created many stunning mobile apps and games in iOS, Android, Windows & BlackBerry for all kind of businesses.
What Our Client Say

Byju Raveendran
Byju's Classes, Director
FuGenX team showed a good understanding of our functional requirement s & there after conceptualized, designed , tested & delivered the project within the set time frame & costs. We appreciate all the untiring efforts put in by FuGenX team to make this project successful and there after sustain this with great support coming from their side.

BR Srinivas
Vice President, Praxair, Distribution, Customer Service Group & Package Ops Excellence
Thanks to FuGenX for partnering with us in developing an Android based program called "Trip Manager". FuGenX team's innovation & professional approach helped us build this application with advanced, customized features & high security controls. We truly appreciate all the untiring efforts put in by FuGenX's team.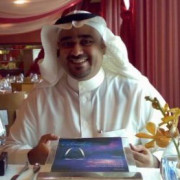 Eyad A
CTO – BEGLOBE, Dubai
FuGenX is our Mobile App development partner. We are happy to give this testimonial that we are extremely happy with FuGenX delivery service and processes. FuGenX recently helped us in developing application on geo-location based Advertisement solution for Etisalat. We strongly recommend you to use FuGenX services for your Software development needs