What Crucial Things You Need to Make Sure Before Launching Your App?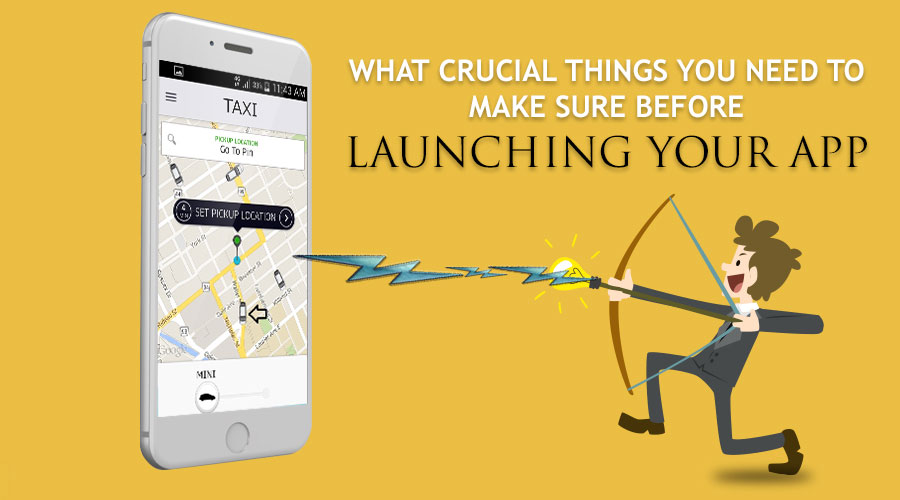 Launching an app is equally important as developing it. If the app is not launched following the essential considerations, there might be tough challenges you face in app approval and app downloads. As an experienced Android and iOS app development firm, we've come across hundreds of app downloads. Upon our experience, here we are sharing some important things to consider before launching an app:
1. Have you done market research?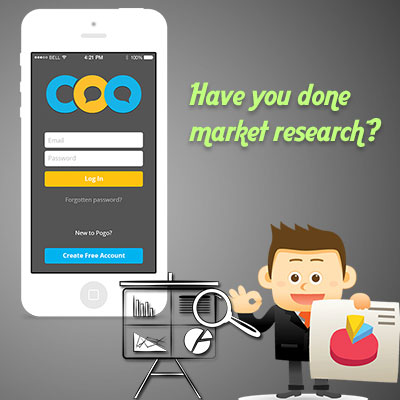 Research is equally important in every stage of the app building. You need to decide who is your target users and how the app will be useful to them. More importantly, you should check what type of keywords they use to search apps similar to your app in the app store. To get a clear idea on this, you can use some keyword planner tools. Our recommendations are Keyword Planner and Keyword Tool for Android, and Keyword Planner App and App Annie for iOS.
It is also important to know the success bullets of your competitors. It shouldn't be just about their app store strategies, rather you should analyse their Facebook, Twitter and other social networks strategies. Analyse their user feedback to see in what they're good and what they could improve on. Then focus on how you can make your product unique from others.
2. How users can benefit from your app?
If the app (any) seems beneficial, then only you'll prefer to download it. So in the same way, users think. You could ask yourself does your app solve a problem or create a value for users. If it is not beneficial in user point of view, you'll need to rethink. In case if your app is not user-centric in its core value, try to add at least one additional feature that creates value for them. For example, if your app is developed to donate money for non-profit organizations, you should be grateful for users providing them with good inspiring quotes on regular basis or some other rewards.
3. Is your app easy to use?
Unless your app is about puzzle, you no need to fall users in the difficulty of using app. Check is your app easy to understand and easy to navigate without a Help. Make sure you've avoided cluttered sign-up process.
4. Have you started social media marketing?
App marketing is not just about marketing the app during and post after launch. It should be even before developing the app. You have to create a buzz, otherwise it is difficult for your app to stand out from the competition of millions of existing apps. Your marketing should be in such a way that users should be eagerly waiting for your app release. While marketing, create a buzz among the value that users will get from your app. Today Twitter, Facebook, Instagram, and recently Pinterest have become a solid app marketing channels. Upon the feedback that you'll receive on these platforms, you can make your app a better performer in the competitive app world.
5. Is your app error-free?
This is crucial, very crucial. If your app is not error-free, you have to fight hard, very hard to achieve the expected app success. An error-free app causes app uninstalls, negative reviews, and decreased brand value. Once they found your app is an error-bin, they'll never show interest to download it again. On the other hand, negative reviews discourage prospective customers to download the app. So make sure your app is tested against all functionalities that could include functionality testing, usability testing, load testing, security testing, GUI (graphical user interface) testing, and system testing, etc.
6. Are you following the guidelines of app stores?
Don't think once making your app error-free, you can successfully launch it in the app stores. App store guidelines mean a specific set of rules set by app stores that your app should follow in order to get the approval of them. In the review process, if they found your app is not meeting their guidelines, it will be sent to the trashcan. If you are developing the app in-house, this is your responsibility to make sure these things are avoided. Or, if you've outsourced it to a mobile app development company, ask them a detailed report of it.
7. Do you have a solid ASO strategy?
Simply launching the app in app store doesn't bring you any downloads unless you're a big brand. A solid ASO means it should include meaningful and attractive app screenshots and app description. If it is not attractive, no one will show interest to download your app. Beside, make sure there are less or no negative reviews on your app. In order to achieve it, you should be prompt to user queries. Once launching the app, you have to do ASO (App Store Optimization) in order to make your app appear at top for user searches. ASO is for app like how SEO is for website.
Conclusion
It is difficult to implement above strategies for any organization without a help of app experts. If you partner with a reliable and expert mobile app development company, they can help you in building a competitive app and removing the hassles in app launching. While choosing a mobile app development company, don't forget to check their expertise and experience deeply.
Need help to develop your app?
Reach us at info@fugenx.com or fill up the form for world-class app development services.