Amazon vs Alibaba: Who Will Win the Global E-commerce Battle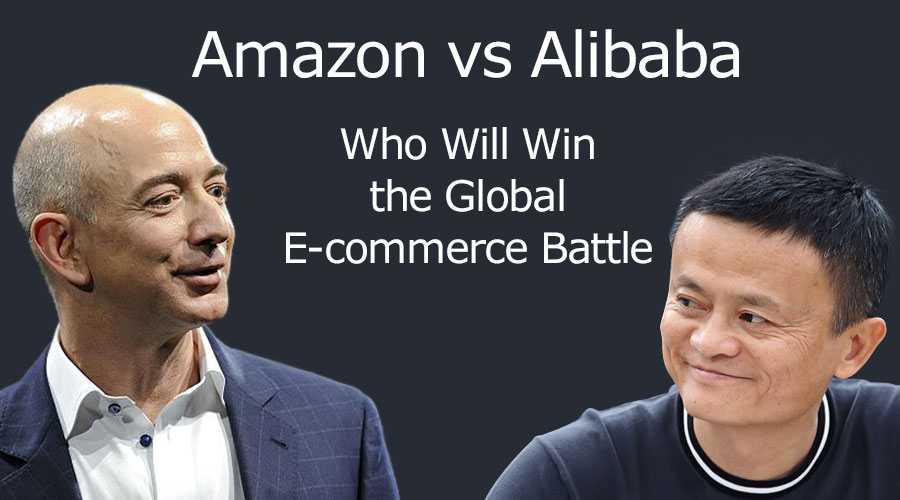 Amazon laid the cornerstone stone on July 5, 1994, whereas Alibaba kicked its venture off on 4 April 1999 which was nearly five years after Amazon's foundation. The market that was limited to a certain region then now encompassed the global space. Both were, prominently Amazon was inspiration for, even for Alibaba, hundreds of successful e-commerce ventures across the world, including India's leading e-commerce firm Flipkart. Meanwhile, there are many new-age start-ups jumping into the e-commerce world being inspired by these e-commerce titans, with the help of innovative apps developed by the best mobile app development companies.
Now there is a tough competition between these two tech giants, in finding new market opportunities and having a strong footprint there. Reaching $21.8 billion initial public offering by the end of 2014, Alibaba had stood out as the largest and most valuable e-commerce company in the world. Then everybody wowed "a new e-commerce leader is born". In fact, from the first day of trading, Alibaba eclipsed Amazon and EBay together.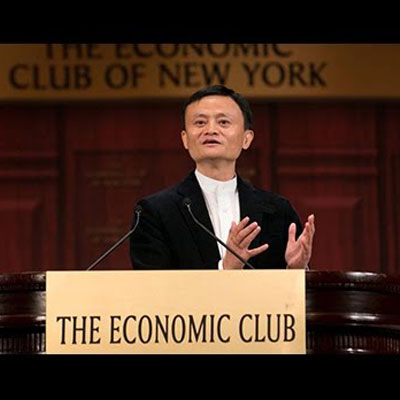 Alibaba set a dynamic focus on all areas of e-commerce, including wholesale, retail, group buying, and payments. Beside, it also made a massive investment in startup firms, shelling out $8 billion that was just in six months of short time span. Straightaway, Alibaba knocked Amazon's doorstep USA and Europe, whereas Amazon expanded its presence in Chinese e-commerce market.
When comparing these two e-commerce titans, we see many similarities and more differences. Around 70% of Amazon's revenue comes from selling electronic products and merchandise, and the remaining 30% percent comes from delivering digital media content which includes Amazon Prime, an annual fee-based subscription that streams video content, and other trending digital services.
On the other hand, Alibaba operates a number of e-commerce sites targeted on different types of sellers. Those sites together have achieved the loyalty of 423 million annual active buyers and holds around 80% market share of China's e-commerce market, whereas Amazon holds only around 30 percent in its home U.S. The possibility Amazon sees is increasing its domestic footprint or expanding its already growing international sector, whereas Alibaba achieved 39 percent growth year-over-year for the quarter ending in March 2016. Though the China's economy slowed down a certain extent, Alibaba showed no signs of slowing.
Taobao, the largest site of Alibaba, connects buyers and sellers, similar to eBay without the bidding. This fee-free marketplace monetizes by selling ads in select pages and search results. When Chinese economy showed signs of fatigue, retailers preferred Alibaba's sites to reach a larger consumer base.
Alibaba looks profitable but facing barriers in finding fresh customers and being adaptable to some new economies. Amazon is significantly gearing up even though it came across some inconsistent performances in previous quarters. A short seller on Alibaba Jim Chanos says we just don't see how profitable or unprofitable that business is. He may have been more reliable on the platform's trustworthiness and its warmth towards sellers.
Though Alibaba looks similar to Amazon at first glance, it doesn't' sell anything directly and does not own any warehouses like Amazon. In fact, it helps small businesses and branded manufacturers reach consumers. This makes them more profitable, with margins of almost 40%.
On the other hand, Amazon operates a managed online platform that mimics traditional store, but stays online. It owns massive distribution centers, warehouses, and delivery fleets, and sells a variety of products directly. Amazon's model allows it to have a control over customer experience, but investment on infrastructure and resource is a heavy side for Amazon.
Conclusion:
Amazon will need billions of investment to develop its distribution and content delivery infrastructure in China, which may be a costly battle as well as cumbersome for them. And for Alibaba, it is very tough to compete with Amazon's strong brand presence and advanced supply chain and logistics units in Western markets. Let's wait and watch who will conquer the war.
Thinking to develop your own e-commerce app?
Let FuGenX help you. We at FuGenX are a three time Deloitte award-winning Android and iOS app development company for leading e-commerce businesses.
Reach us at info@fugenx.com or fill up the form to discuss your idea.