Developers will Soon be Able to Respond to Apple App Store Reviews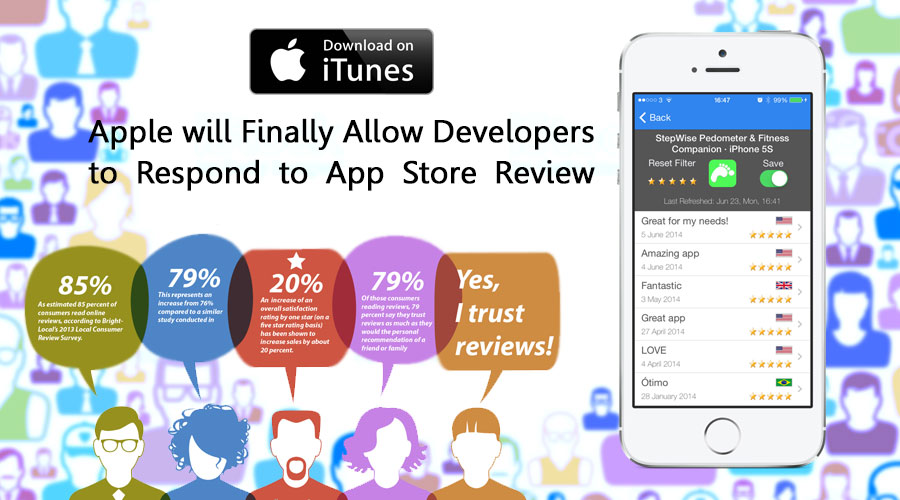 That was a frustration for developers (or app owners) when users leave negative comments. Sometimes some negative comments were unwarranted, so there was no opportunity to make them understand that was misunderstanding. No more worry, Apple will allows developers to reply to users reviews directly on the App Store and Mac App Store.
That access Google gave developers a long back, now it seems Apple has understood the importance of it. According to developer documentation for the iOS 10.3 beta, by upgrading to this new version, developers will be able to responsive for users' reviews that could be negative, appreciating or asking help in using the app. This could bring a big smile to iPhone app developers' face.
In some cases, users post a review that reflects the issues in the app, if the developers are given opportunity to respond to it, they can better understand what the issue is and fix it immediately or bring changes in the next version. On the other hand, it also helps users understand whether the developers actively support the application and consider users feedback. When it comes to buying the app or downloading it, users could be able to understand whether the app is worth or not.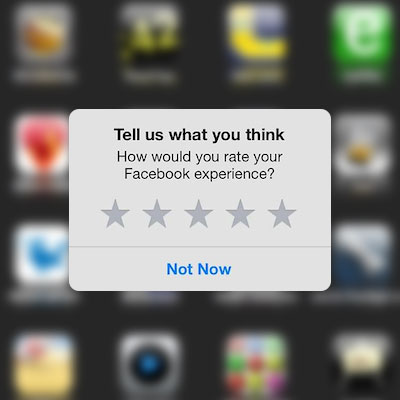 Like how Google allowed developers to ask for reviews, Apple developers will also be able to ask for reviews in a new way. This can even more convenient than Google, as with the introduction of a new API, developers can ask users for review while they're using the app without redirecting them to the app store. Developers can decide when they can prompt users to write review and complete it without being disrupted.
Also read: Why Apple has banned hundreds of iPhone apps recently?
According to a report from Jim Dalrymple of The Loop, developers will be able to ask for review maximum three times in a year. Once the review is given, they will not be allowed to ask it again. Additionally, they can prompt for review through notifications from the iOS settings. Positive ratings help developers encourage visitors to download the app through the active responses they had given to the existing users.
The beta will bring another major developer-facing feature: the rollout of the new Apple File System, APFS, which first came in the Sierra 10.12 beta. APFS is another major update in the beta, which may replace HFS+ and is fine-tuned for devices with solid state storage. And it supports 64-bit file IDs and offers strong encryption, as well as it is well capable at managing a hard drive's free space.
On the other hand, for users, the new iOS brings many changes: 'Find my AirPods' option, HomeKit improvements, Siri integration into apps, cricket scores and many other enhancements and new features.
Following being in beta for a month or two, iOS 10.3 will likely to be available to the public via an over-the-air update.
Conclusion:
Access to be responsive for app store reviews was a much needed demand from developers end, and finally it is going to be fulfilled. So it is really a happy news for iOS app developers. What you say?
Need help to develop your own iOS app?
Let FuGenX do for you. We at FuGenX are a Deloitte award-winning global mobile app development company. We helped Big Basket, Byju's and many game changing entrepreneurs develop game changing apps.
Discuss your app idea with us at info@fugenx.com or fill up the form.