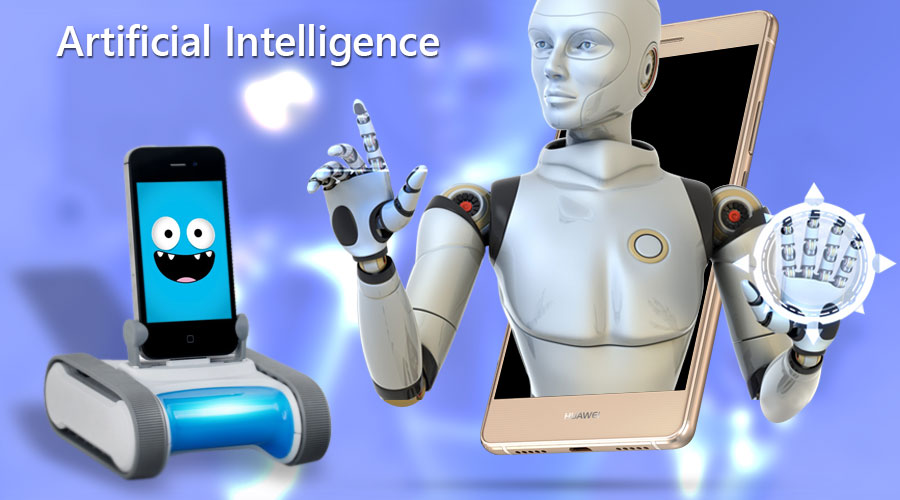 Artificial intelligence has been a mainstream topic since tech giants Facebook, Apple, and Google brought virtual assistant into their cutting-edge user-centric products. What is their plan and who are other key players?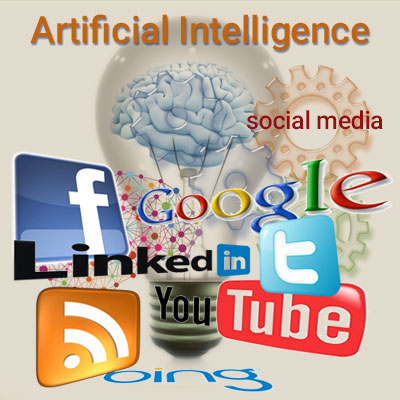 1. Google
In 2014, Google acquired the artificial intelligence startup DeepMind for a big sum of $400 million, one of the largest AI acquisitions till date. DeepMind built up an AI project that uses reasoning to comprehend the London Underground, a public rapid transit system serving Greater London. AI and human-like mind together can locate the quickest route between underground stations. This is feasible using neural networks to store data and reminiscence information to solve issues.
Earlier this year, Google announced that TensorFlow, a machine learning system of the company, will be freely accessible for everyone. Machine learning mimics exactly how human brain works and identifies patterns.
2. Facebook
As headlined by The Next Web, Facebook helps blind people see 'photos' by leveraging AI to guide them through its iOS app. By leveraging neural networks, Facebook photo will bring out a description for every photo e. g. "couples standing at waterfall". According to a source, Facebook is also leveraging AI to create meticulous maps showcasing population density and the access to internet across the world. This may help Facebook connect the internet-lacking world to the internet. A report says Facebook has come across 20 countries and 21.6 million kilometres that account 350TB of data, regarding this.
Meanwhile, Facebook is creating deep learning AI which works on solving what is a barrier for some section of Facebook users. AI is not a new game for Facebook. In 2010, it rolled out face recognition technology that could recognize faces of the people in posted photos, and in 2013, it set up a lab for AI research. Zuckerberg also hired deep learning expert Yann LeCun to build the AI headquarters. Facebook says its AI plan is for personalising the user experience, providing them what matters most.
3. Apple
Apple had acquired AI venture Emotient earlier this year, while the intention behind the deal was not clear for media. A recent report says the deal will focus on facial recognition technology and customers reaction to ads.
In October 2015, Apple was in news for one more AI deal, for acquiring the UK based artificial intelligence company Vocal IQ. Reports stated Apple is planning to evolve Siri with Vocal IQ's speech AI software. Vocal IQ had already gained the attention before this, in 2014 it built voice-control technology for General Motors that was super-functional in controlling the certain functions within the car through voice command. So it could be a dynamic choice for IoT based AI.
4. Microsoft
Microsoft's project Oxford helps developers develop more intelligent apps with face, emotion, and speech application program interfaces. This emotion detection service can assign an emotion to any user depending on his facial expression. Depending on the feelings expressed in the photos, the photos can edit themselves.
Microsoft-owned Skype is expected to offer instant language translations in 6 different languages soon. This translation system is capable to convert users speech into translated text.
5. IBM
As we know, after outperforming human competitors in US quiz show 'Jeopardy' in 2011, IBM Watson computer became increasingly popular. Watson extract meaning from photos, text, speech and videos and answers questions posed in natural language. IBM has also collaborated with graphics processor Nvidia which provides Watson a speedier response rate. Meanwhile, a teaching assistant app is being developed by IBM that strategize lessons based on accepted material.
6. Salesforce
In April 2016, Salesforce CEO Richard Socher stated in a blog post that it acquired the AI venture MetaMind which is specialized in deep learning. As Salesforce said, the collaboration with MetaMind helps it offer its customers genuine AI solutions that are capable to automate and personalize customer support, as well as enable marketing automation.
Previously MetaMind gained recognition for a dynamic system that works on a short-term memory to answer natural language questions. MetaMind is able to answer question like "what is the overall theme" extracted from a large piece of text.
Conclusion:
Artificial Intelligence is not just a technology that tech giants are trying leverage to achieve the first-mover advantage, rather it has become a mainstream of interest for consumer sector who are expecting enhanced customer experience round the clock. However, the implementation of AI is mainly focused on mobile applications because of its ubiquity and convenience.
Need Help to Develop an App?
Please reach us at info@fugenx.com or www.fugenx.com. We are a multiple Deloitte award-winning global mobility company.