Everything You Need to Know About Monitoring App Usage!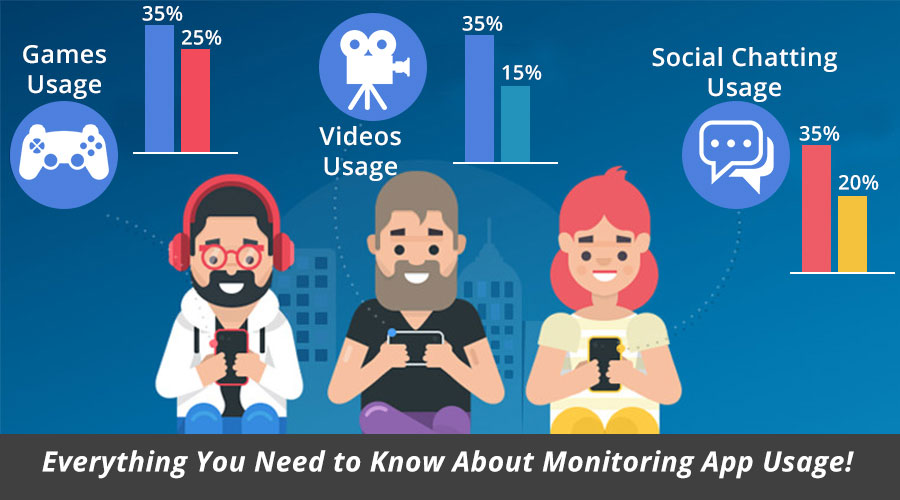 Developing a quality app and launching it successfully forms only 60% of app success. The remaining success will be written by app marketing and promotion. This is where data analysis comes to help and plays a vital role in your app development success. Like any other user-oriented products like website, a mobile app needs an in-depth analysis of users behaviour to make their experience better.
Why do you need to monitor your app usage data?
Despite of months of effort to build an app, if the app is not used by users, it is a nightmare for app owners. Monitoring app usage can benefit in multiple ways, such as:
• To send personalized offers
• To encourage users to use the app who are not using the app regularly
• To plan future development based on usage trends
• To reduce code maintenance on lesser used features
• To fix errors that users are facing with specific functionalities or features
Constant monitoring will not only help you optimise your app but also to avoid future development mistakes.
How to monitor app usage?
App analytics is the best way to monitor your app usage data and measure user behaviour.
Tool for Android app monitoring:
Google Analytics is the best fit for monitoring Android app usage. To do so, you have to integrate this analytics tool into your app, which lets you track how users move through the action flow from installing to accessing each and every feature of the app. The tool also lets you find out roadblocks, the time they spent and navigation between the features. By implementing e-commerce tracking, you can get a full view of the transactions, such as in-app purchases happening in your app.
If you display ads in your app, you can sign up for AdMob to get the complete picture of how your app generates revenue.
Tool for iOS app monitoring:
App Analytics is the official tool for iOS app monitoring. You can get access to this tool on iTunes Connect. This lets you measure user engagement, marketing campaigns, and monetization of your app. It's included with Apple Developer Program membership and requires no technical implementation.
List of other app analytics tools (for both iOS and Android):
App Annie
AppsFlyer
Medialets
What things you need to monitor?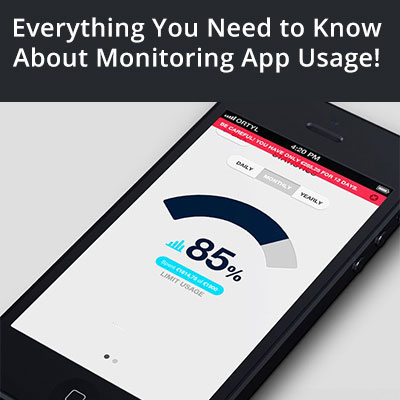 Engagement data:
Engagement data is useful in many ways, such as for personalized offerings and enriching the user experience. These metrics allow you to track how users are actually interacting with your app. You can use the data to create better in-app marketing campaigns to re-engage less engaged users. Below are some app engagement metrics that help you understand engagement data better.
Sessions:
The number of times users use your app within a particular timeframe
Session duration:
The time users spend in every session.
Session interval:
The time between each session
User retention:
How often users use your app, i.e. are they using it daily or once in a 3 days or once in a week?
Time in app:
The total time user has spent in your app, from day 1 to till now. It shows how valuable your app is for him.
Screens and screenflow:
It means which screens users are visiting more and where they are exiting from the app. By analysing this data, you can eliminate the screens which are not/less useful for users and focus on the screen which are more useful for users.
Google Analytics for Android and App Analytics for iOS are the official tools to measure the engagement data.
App Crashes and Uninstalls:
Slow response times, service interruptions and app crashes are the prime reasons that encourage users to uninstall the app. CleverTap is an uninstall tracking tool, which helps you measure the number of app uninstalls across iOS and Android and find out the reasons for uninstalling.
Push Notification:
Effective push notification campaigns help in doubling the retention rate of app users. In this, first you need to know how many users have opted-in push notifications and how many of them are opening the app. The effective analysis of push notification campaign helps you build better push notification campaigns in the future.
Popular app push notification tools:
Urban Airship
Mixpanel
Push Woosh
Carnival
Conclusion:
All the above analysis efforts are feasible only when you have a well-developed app. A well-developed app minimises the effort that you need to put to attract and engage customers. This is possible with the collaboration of right mobile app development and marketing partner.
Want to develop an app that can make app monitoring easier?
If yes, let us develop you a thoughtful mobile app. Reach us at info@fugenx.com or fill up the form.