iOS 10.3 is now in developers' basket as a beta version and the public release date is yet to be revealed. If you're planning to develop an iOS app, you can harness many tangible benefits from iOS 10.3 that previous versions wouldn't offer. Developing an app that embraces future trends is always a key for achieving competitive advantage. If you expect the same, below is given the top-notch benefits your dream app can harness from the upcoming iOS 10.3.
1. Apple File System
Apple File System (APFS) is a file system for iOS, macOS, tvOS and watchOS, which focuses on solving the core issues of the existing HFS+ file system in use on iOS and other Apple platforms today.
Helps to achieve faster boot and app loading times
Supports multiple levels of file system encryption, and all files can be encrypted individually
2. Smarter SiriKit
It is really an outstanding benefit. Smarter SiriKit coming with iOS 10.3 allows third-party apps to access Siri. So if your app is a ride booking app, in-built virtual assistant in Siri can schedule future rides on your app. And it can even pay bills and check the status of payments.
3. Maps with 3D Touch
If your app is map integrated, users can experience 3D touch on your app. Weather icon to check out weather forecast and weather-related details on the current location lets users experience 3D touch on your map-integrated app.
4. App animation
We assure you your app will definitely be crazy on iOS 10.3. The opening and closing of your app catch users attention with a stylish move and rounded edges.
5. Change app icon anytime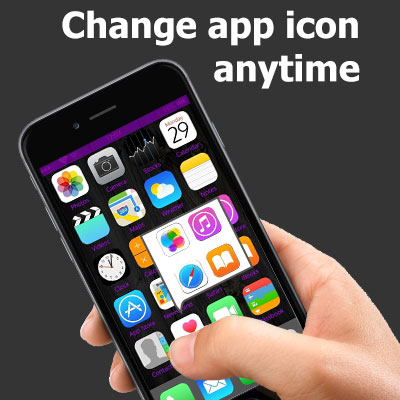 iOS 10.3 lets you update your app's icon at any time, so you could attain users attention by updating your app regularly with slight and attractive changes.
Conclusion:
Not just this, the upcoming iPhone 8 is likely to add more top-notch values to your app effort. So you will be able to leverage dynamic device functionalities. However, 10.3 will definitely be a favourable update for both app owners and mobile app development companies.
Looking to develop an app for iOS?:
Let FuGenX do it for you. FuGenX develops iOS apps leveraging latest trends that people love to experience. Other cutting-edge technology services we offer include Android app development, game development, enterprise mobility strategy and consulting. We bagged Deloitte Technology awards 6 times for an exceptional performance in the tech world.
Get free quote first, great service next. Reach us at info@fugenx.com or fill up the form.