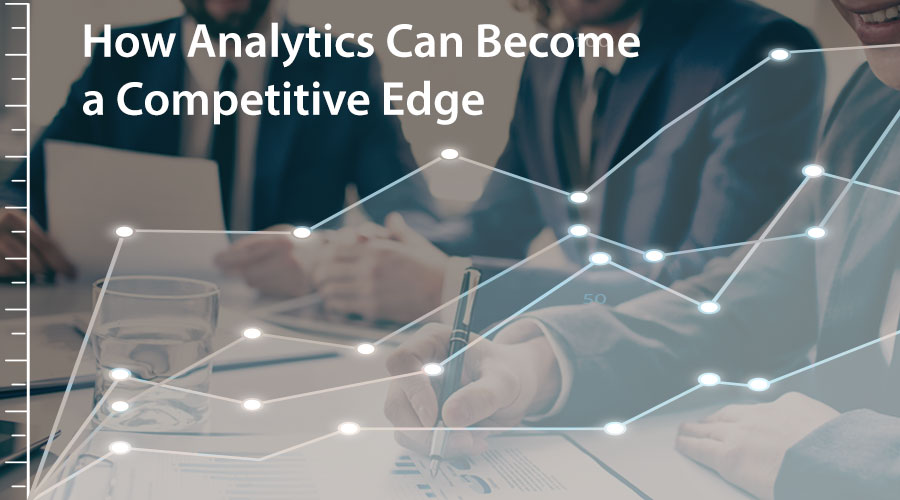 Business analytics has evolved from being a "nice-to-have" to business-critical solution. It offers an unmatchable competitive edge for enterprises at an unprecedented rate, by being supportive for strategic planning and delivering tactical value.
The use of analytics that leverages statistics is getting a mainstream value due to its capability to significantly reduce decision error. Enterprises' inability to handle the disparate data that is accumulated from various sources across the organization is forcing them to adopt Big Data.
On the other hand, the need to gain insights and inferences from the segregated data made Business Analytics a requisite for enterprises today. Some unparalleled benefits that Analytics offers include deeper insights into customer behaviour, markets, and processes. Considering this, today all sorts of enterprises, regardless of vertical and size, who are drowning in data but starving for information are adopting business analytics to gain insights. Their this initiative is mainly focused at achieving a competitive edge.
Some organizations are continuing to store data in a digital format. On the other hand, many business people (out of IT) don't possess the minimum understanding of predictive modeling, forecasting, design of experiments or mathematical optimization.
There is always a risk when decisions are made based on perception, gut feel, wrong and misleading data. This is where analytics helps to make the decisions effective and fruitful.
What Babson College Professor Tom Davenport Says!
Competing on Analytics: The New Science of Winning (2), a popular book by Babson College Professor Tom Davenport, says "the first source of achieving a competitive edge will be an enterprise's ability in mastering all types of analytics". "Analytics is undoubtedly the next wave for enterprises to prolifically compete and optimize their teams, assets and partners. If your organization is not yet ready to adopt analytics, your organization is at risk", Tom says.
How to Gain a Competitive Edge?
If an organization is able to measure, closely monitor, and predict the key factors that drive its success, it is in a much better condition to adapt to the situations and mitigate risks. If the organization has deep insights into nonfinancial performance variables that directly impact financial results, then it has an upper hand over its competitors.
With the insightful data that provides the ability to forecast the future on opportunities and risks inside and outside the enterprise and across the markets, organizations can make decisions faster than its competitors and achieve a truly competitive edge.
BI helps businesses deeply understand where money is being spent and the specific value they are getting as return. Further it enables them to work out the most prolific way to reduce costs and more accurately target reinvestment strategies. While others are being busy in finding the ways, you can move ahead with the already executed ways.
Analytics doesn't provide this opportunity just for people at the management level, even people at the managerial level, and front line staff can be empowered to make decisions that create and sustain competitive advantage. When Business Intelligence and Analytics are perfectly blended, this can be feasible for organizations.
Analytics delivers the following business benefits to achieve a competitive edge by:
Reducing overall costs
Improving the quality, accuracy and insightfulness of your internal data
Enabling you to gain deeper insights into markets
Conclusion:
Analytics is still widely open for businesses to adopt and gain a competitive edge. But it is viable only when you have an experienced and expert Analytics services provider. Reach FuGenX to see how Analytics will work for you.