How PayTM like Businesses Make Money (in-depth analysis)?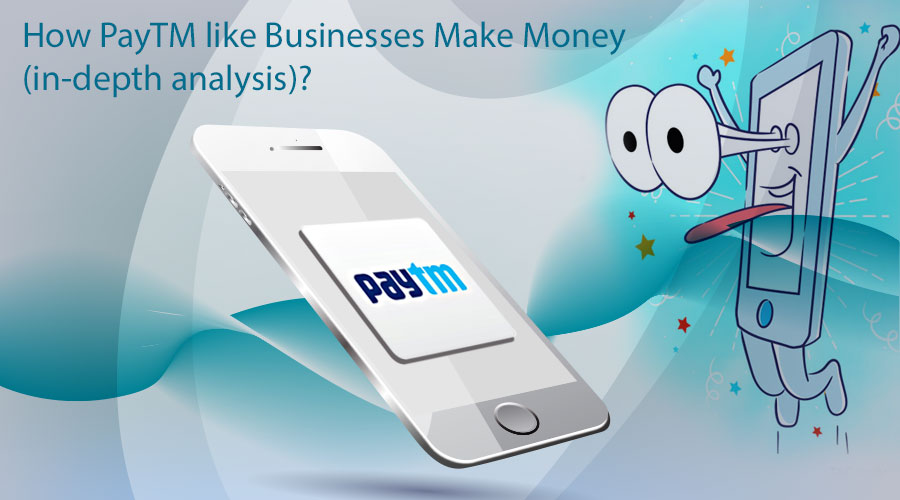 Undoubtedly, Paytm is one of the new-age trend setters in India's business space. From becoming recognized through cash back offers on mobile recharges and utility bill payments to the recent phenomena of leveraging the demonetization affect, Paytm emerges as an innovative entrepreneurship. Being backed by VCs, Paytm today is a well-known brand among both business and consumer sectors in terms of quality of service and authenticity. Paytm is available as app on iOS, Android and Windows platforms.
Let's find out more about their various revenue lines and allied business activities.
Paytm's worth:
PayTm is worth of more than 4 Billion USD.
Funds received:
Paytm received more than 1.5 Billion USD as fund from VCs and angel investors, including Alibaba and iconic businessman Ratan Tata.
Ownership:
Founded in 2000, PayTM is owned by One97 Communications Ltd, headed by Vijay Shekhar Sharma.
Overview of Paytm's revenue streams: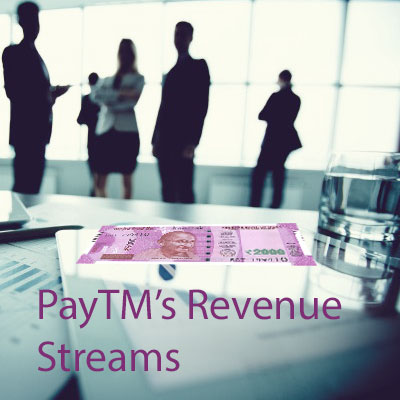 Recharge and Utility Bill Payments (commission taken on transactions)
Listing Fee and Convenience Fee (sellers are charged listing fee for selling on PayTM)
Seller Services (commission taken from sellers on each product (fashion, electronic products etc.) sold)
Payments & Wallet Integration, & TDR (commission for integrating its wallet into others' sites or apps)
Paytm charges sellers anywhere between 0% and 20% of the sale value (excluding taxes and discounts). On the end, it recurs around 85 rupees for a product of worth 500 rupees, and around 2700 rupees for a product of worth 4000 rupees. This is an approximate estimation, which may differ on the brand and amount. The percentage of commission taken by Paytm on travel ticket booking, movie ticket booking and other services is nearly similar to the product selling. In case of mobile recharges, it is 2-3%.
Conclusion:
Paytm is an inspiration for many young entrepreneurs who are eager to be benefited from demonetization affect. The key factors behind Paytm's success is customer-friendly service, innovation on the way, and the strategy and capability to make use of latest trends. Paytm has been a master in this.
Need help to develop Paytm like app? 
You are a few steps away from getting the development cost of Paytm like app. We at FuGenX are a Deloitte awarded global mobile app development company, helping businesses of all sorts develop breakthrough mobile applications and wallets. We helped Big Basket, Byju's and many global organizations do the same.
Get free quote first, great service next. Reach us at info@fugenx.com or fill up the form.