Big Basket in few words:
Big Basket is India's largest online food and grocery store, with over 18,000 products and 1000 brands. Right from fresh fruits and vegetables, meats, and spices to beverages, and personal care products, Big Basket sells everything that kitchen asks to prepare yummy and healthy food. One can place order in a facile manner through Big Basket mobile app or website (available on Android and iOS). Emerging online retailer Big Basket's value is expected to reach $ 1 billion by the end of FY 2017.
Big Basket success mantra:
Big Basket was founded in 2011, since then it has grown as India's one of the most promising e-commerce ventures. The very interesting factor about Big Basket is the series of funds that it has raised from a group of global venture capital firms which is an equal contributor to its remarkable success like its high quality products and exceptional customer-centric service.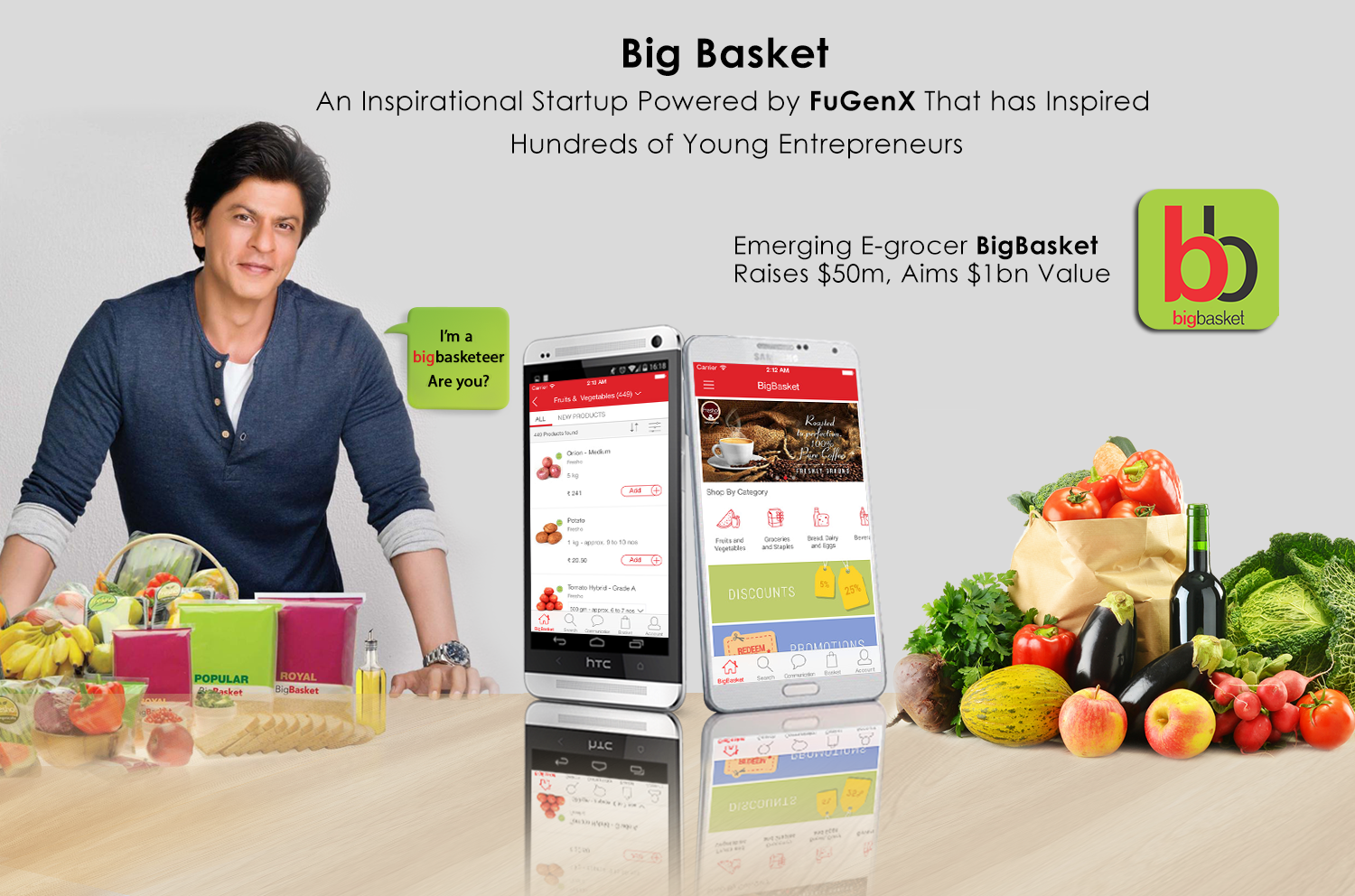 FuGenX's role in Big Basket's big success:
FuGenX is an award-winning global mobile app development company in India and USA. FuGenX not just developed an app for Big Basket, FuGenX developed app that helped Big Basket as a magnetic material to attract customers from nook and corner of the country, and investors from invisible sources.
Huge opportunity for Big Basket like businesses:
There is a huge opportunity for Big Basket like businesses to grow up. According to a study conducted by the advisory firm Techno park, the current food and grocery industry in India is worth of $383 billion, and is expected to reach $1 trillion by 2020. This is why because nowadays people are more online and in mobile. And they want to get done as much as works possible through mobile phone.
The top 5 online grocery ventures in India have raised more than $120 million fund in 2015 and continued to raise more in 2016.
Top fund raises in 2015 by India's online grocery stores:
Big Basket – $50m – August 2015 (Big Basket likely to raise $120 million fund soon)
Grofers – $35m – April 2015
PepperTap – $4 million– December 2015
Town Essentials – $1m – December 2015
Bucketkart – $150K – October 2015
Know the cost to develop the apps like
To develop Big Basket like app, Please feel free to reach us at fugenx.com or info@fugenx.com.
Our support will be forever; before, during and even after work also, in app development, app maintenance and fund-raising.