Uberification of Ambulance, Blood Bank, and Healthcare Services, First Time in India by iRelief, Powered by FuGenX
iRelief Services, an emerging healthcare company, has launched a mobile app called iRelief on November 3, 2016 here in a grand event held at The Taj West End Hotel, Bangalore. The app is a one-stop solution for all your healthcare needs. The app can be used to book an ambulance, and request for desired blood type/quantity. Moreover the app provides certain doorstep homecare services like users can request a physiotherapy session at their homes.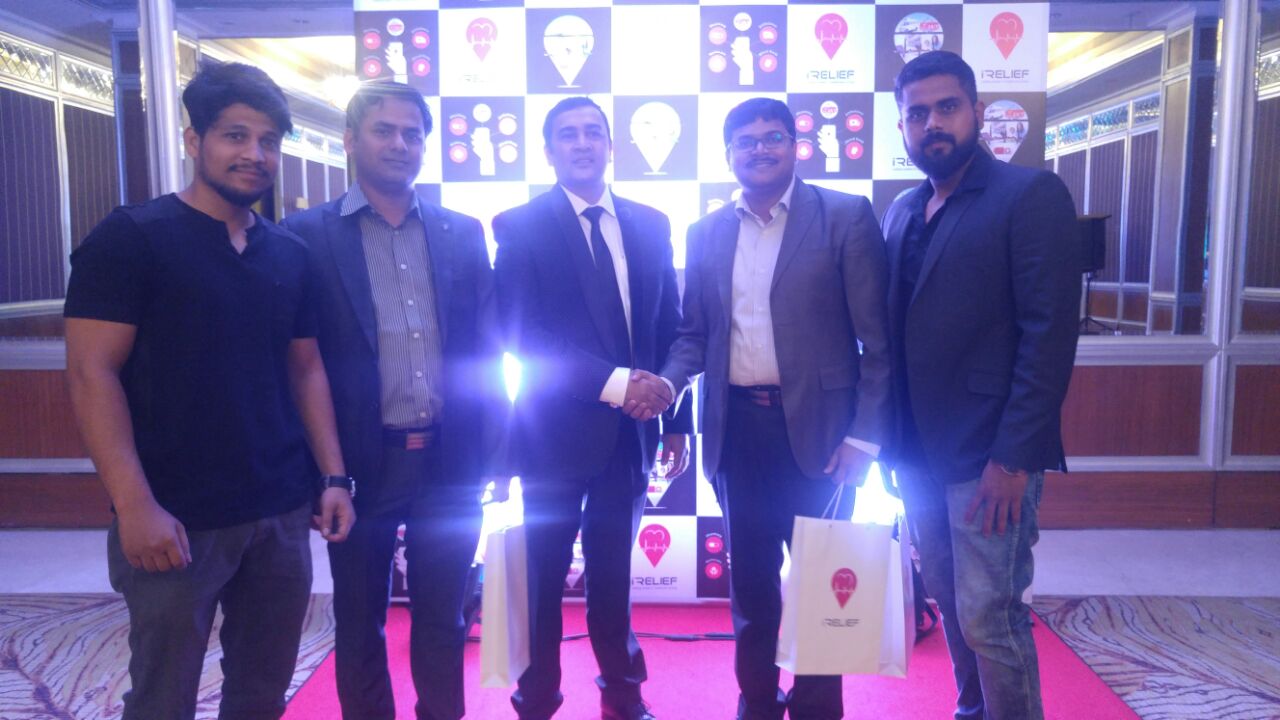 The event was chaired by Sri Roshan Baig, the urban development minister of Karnataka Govt., Smt. Dr. Shalini Rajneesh, the principal Secretary of Health and Welfare Department of Karnataka Govt., Sri Om Prakash, the IGP and DGP of Karnataka Govt., Mr. Adil Sabil, the Chairman of iRelief and Mr. Shujath Pasha, the CEO and MD of iRelief Services. Debashis Behera, the MD of FuGenX Technologies and Bhabani Sankar Jena, the CEO of FuGenX Technologies, the digital technology partner of iRelief, were also part of the event.
Every year, India records millions of deaths due to unavailability of ambulances at the right time or unavailability of blood and blood donors. Every two seconds, someone is in need of blood or an ambulance and there is no serious platform which caters all these facilities at the user's fingertip. The app helps people find nearby ambulances and blood donors during the emergencies, at the stroke of a touch.
The app is designed and developed in such a way that people can easily find all types of ambulances for different type of emergencies and blood donors, as iRelief also broadcasts urgency message to every registered user so that the right people can contact each other. iRelief ensures the confidentiality about the donors on its platform. Having tied up with leading blood banks and a large number of ambulance fleet owners in the city, iRelief also ensures that the blood stock is updated in real time and ambulances are available for its users.
Apart from real-time ambulance and blood banking services, iRelief also offers homecare feature which helps people book lab tests, nurses and rental equipment etc. All these services are location based, real time and 24/7. The services are provided by only reliable service providers. People can download the app from the Google Play Store and Apple App Store.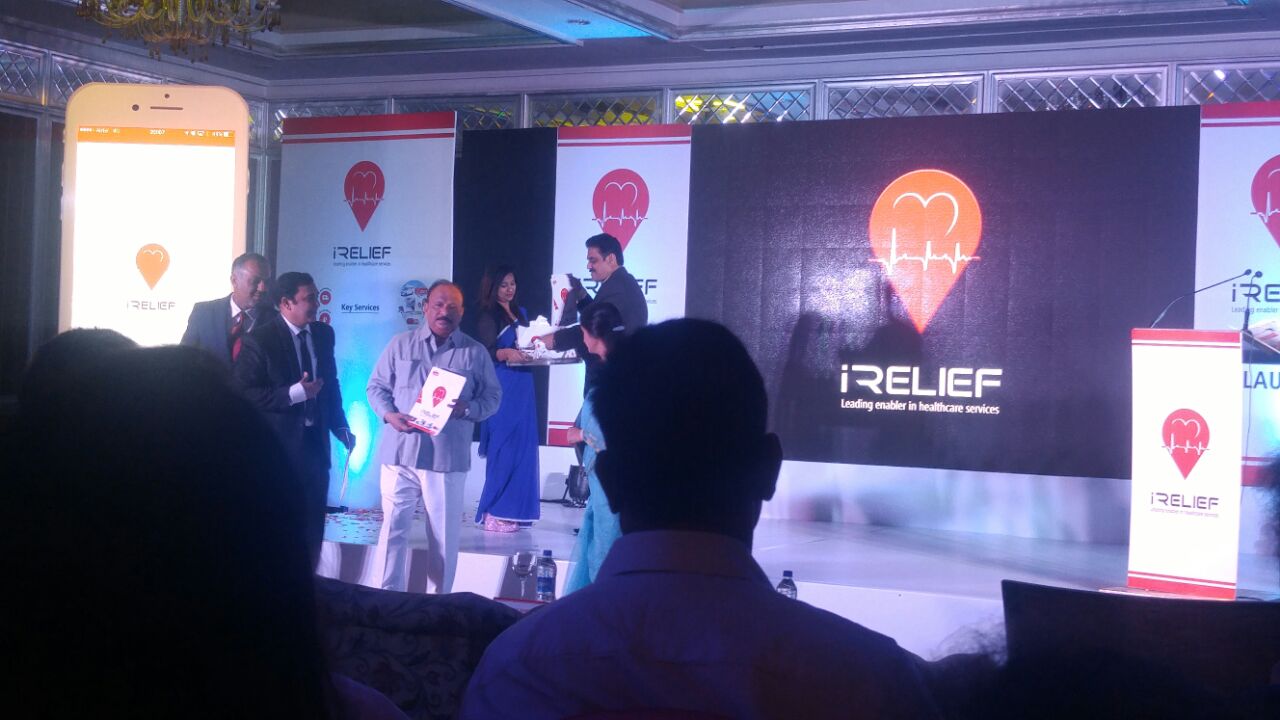 Commenting on the app launch, Mr. Shujath Pasha, CEO and MD of iRelief stated, "We are currently providing the services in Bangalore and its bordering regions, and within next one and half year, we've planned to extend the services to Maharashtra and other surrounding states. The app has 147 ambulances and 21 blood banks on its platform and we are in talks to tie up with some more service providers. The app can also be used to track the booked ambulance in real time."
Speaking about their technology partner, Mr. Shujath said, "Working with FuGenX Technologies was a wonderful experience, who put an ultimate effort to build this application."
Mr Debashis Behera, the MD of FuGenX Technologies said, "We (FuGenX) believe in the motto of 'Service to Mankind is Service to God'. We all know how difficult it is to find the required ambulances and blood donors during the emergencies. This is where we did our part in iRelief's endeavour to help people getting life-saving healthcare services."
"When iRelief Healthcare came up with this unique concept, we were really happy to fulfil their app development requirement. We developed the app with a special interest focusing on helping even an average Indian avail the much needed healthcare services at their fingertips. We can call it as the Uberification of Real-time Healthcare Services."
"Earlier we were offering our technology services in the domains of e-commerce verticals, instant messaging, automobile, education and mobile and PC gaming. That being said, off late we've extended our quality-driven services to create better healthcare facilities to save and strengthen the lives of mankind," Mr. Debashis added.
About iRelief Healthcare Services
iRelief Healthcare Services is an aggregator for healthcare services. Headquartered in Bangalore, Karnataka, iRelief provides innovative technology solution-based services in the domain of healthcare ranging from ambulance, blood bank, homecare and pharmacy. This initiative has been taken with an ambition to save the maximum lives possible with the humble objective of providing timely economical and best quality services pertaining to emergency and planned healthcare facilities.
About FuGenX Technologies
FuGenX Technologies is a Deloitte award-winning global mobility company. FuGenX serves all sorts of businesses, from start-ups to global enterprises, with a wide array of technological services and solutions such as mobile app development, web app development, game development, DTH game development, IoT solutions, wearable solutions, smart TV app development, augmented reality app development and virtual reality game development. It has delivered breakthrough mobile applications for Big Basket, Disney, Bharat Petroleum, Al Ansari Exchange, Praxair, Future Group, Byju's Classes, and Times of India, etc.
Founded in 2008 and headquartered in Bangalore, FuGenX network of offices spans across Ahmadabad, Bangalore, Dubai, London and Santa Clara with more than 200+ employees globally. FuGenX has delivered 1000+ consumer and enterprise apps on iOS, Android, BB, and Windows, etc. in both native and cross platform. Among them, many are award-winning and top 10 downloaded apps and games in the store.
FuGenX is an ISO 9001:2008 certified company and is the winner of Deloitte Technology Fast50 India and Fast500 APAC for the consecutive years 2012 and 2013. FuGenX was also awarded as the Top 50 India's fastest growing technology company by Silicon India for the year 2014.