UI/UX App Design Tips That Can Help You Design Your App Design Success
Today in the digital world, everything is user experience. If your app is capable to grab users attention in first look, your half work of engaging them is done. Good UI/UX Design don't just mean presenting aesthetic elements, it is a serious task of making complex science easier to understand and visualize. It can create positive emotions, pleasure, and increase happiness. This is what helps your app stand out from the competition.
If UI design encompasses app screen and its elements like color pattern, fonts, layout, and illuminated characters, etc., UX Design covers ease of access, response to the user actions and the delight delivered in users' every interaction with the app. The ultimate goal of UI/UX design is to achieve user satisfaction by enhancing his experience. If you have a plan to develop mobile app with attention-grabbing UI/UX design, below are some tips that will help you design your app design success.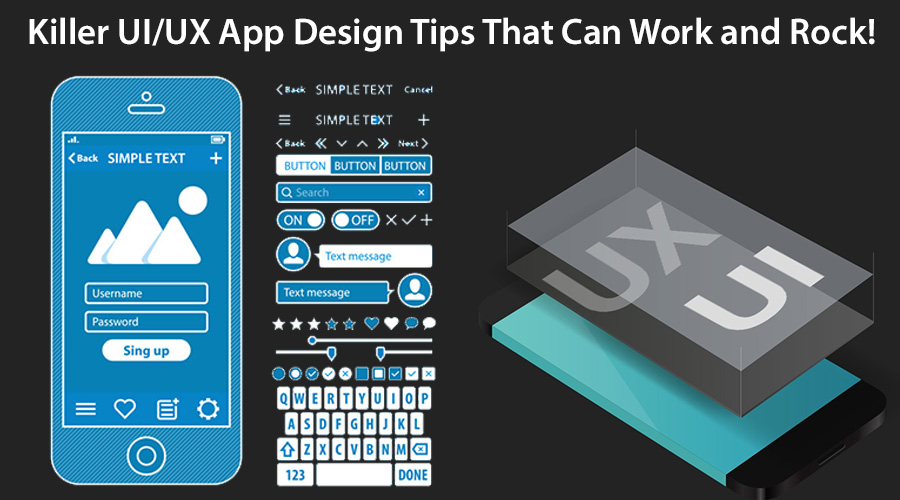 Good color can color your app better
Every color has its own meaning, it doesn't mean you shouldn't choose red, rather, you should think which color (color combination) can create cool impression. Color of your brand with transparent background can help you impress better. In addition to this, color can be used to implicit the value of buttons, features, and functionalities. For example, if you want user to accept the term, you can present the 'Accept' button in red and Don't Accept button in green.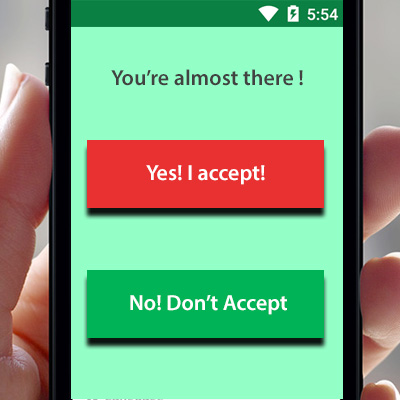 In the same way, if you want users to choose between multiple options that would confirm the user reaction to app's action, such as "I am really interested to choose this, I am somewhat interested to choose this, I am not interested to choose this". Here you can use Green color in decreasing order of the color variation from option to option, such as full bright color for first option, somewhat bright for second option and no color for third option.
There is not much difference between how you ask these questions in a conventional way or in color-denoted way, but it creates positive emotions, and pleasure, ultimately make users feel good about your app and leaves a long-lasting impression.
Turn simple lists into stylishly cut Mango Slices
The majority of mobile apps are used to just provide information through lists. If it is game, obviously moving elements are essential. Turning the same information lists into a stylishly cut mango slices is truly an added benefit, which can be a cool visual experience for users. This is where Information Architecture (IA) and proper hierarchy come to design benefit. With the right foundation, the UI designer can convey the same information in a compelling manner.
Want to hire UI/UX designers who have above amazing design skills?
If yes, FuGenX will help you. We at FuGenX Technologies are a Deloitte award-winning UI/UX design company in India and USA. We design Android and iOS apps that people love to use and share with others. We do it with skill-filled UI/UX designers and most sought-after designing tools, including Invision, and Illustrator. We focus on innovative, appealing design that can deliver both style and substance to end users. That's why we are recognized as a best-in-class UI/UX design and app development company.
Let us create your app design success by reaching us at info@fugenx.com or filling up the form.