TikTok is one of the famous and fast-growing international version of the Chinese app Douyin. Tiktok is available to the users in GooglePlay store and App Store. Nowadays, millions of users get TikTok videos which is earlier knows as musically while opening their Facebook and Instagram account.
Well, the music apps which are similar to TikTok, Spotify and Pandora change the idea of music streaming totally. The same thing makes these apps more entertaining and good source of fun for the people. That's why app purchases are increasing and most of the people glued to these entertainment apps.
So, the same thing which is mentioned above proves that the TikTok app is more trending and a popular app these days as compared to all other music apps. By seeing the performance and success of this music and video editing mobile application, everybody wants to create an app which is same as Tiktok.
As per the research report of Priori Data, Google Play users in India has generated 13.19 million downloads of video live streams platform like Tiktok by May 2020.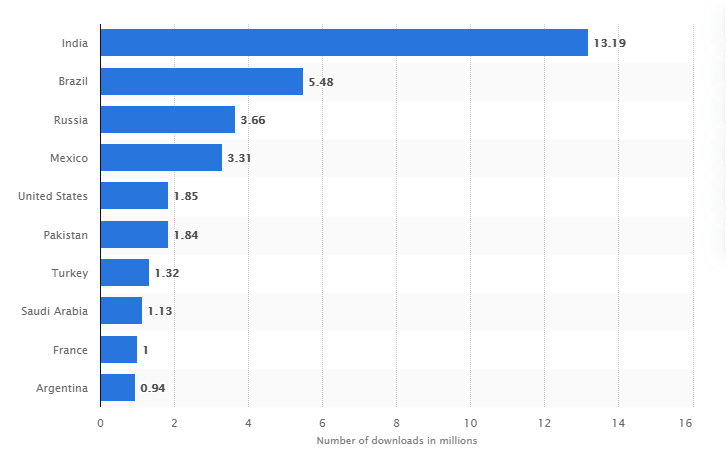 Now, in this blog, you can find some essential things related to the same process, and that is the mobile application development process.