After the introduction of the 4-inch iPhone SE on March 21, we have turned our speculative focus to the upcoming iPhone 7, iPhone 7 Plus, and iPhone 7 Pro or Plus Premium, expected to release later this year. In a TV interview with CNBC in early May, Apple CEO Tim Cook said that "we are going to give you things that you can't live without, that you just don't know you need today." This has created a buzz that the iPhone 7 models will definitely have killer features.
Bringing all the assumptions and the new expectations set by Cook together, here we are sharing the release rumours and listing out some possible specifications and features that the upcoming iPhone 7 (s) could come up with.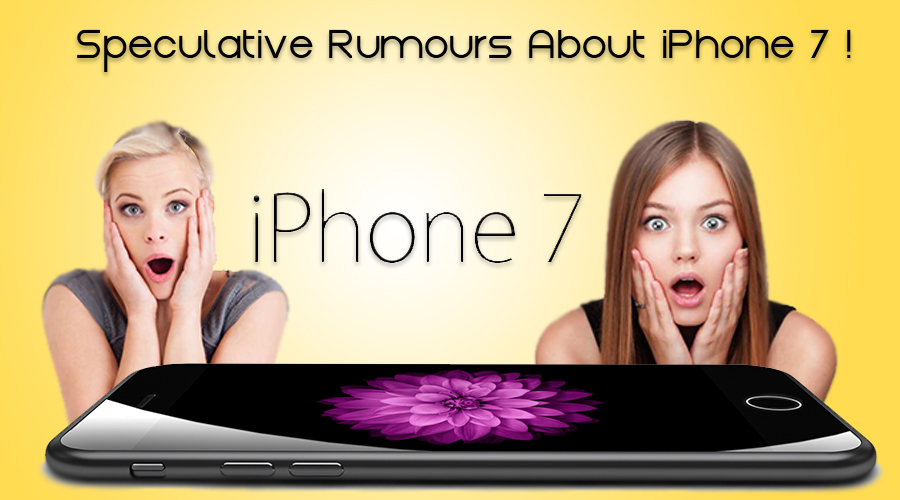 Announcement and release dates
Traditionally, iPhone models are always released in the fall. But contradictorily, iPhone SE hit the market in March. Point to note, iPhone SE is relatively a minor update that brought few unique things in terms of design, features, and specs, combining the iPhone 5S and iPhone 6S. So, we can definitely expect the next major iPhone update in the fall of 2016.
Design
For the past several years, we've seen a same design for all the iPhones. According to leaked schematics, iPhone 7 Plus will probably have the same width as the iPhone 6S Plus, measuring in at 7.3mm. When it comes to the overall screen size, iPhone 7 would have 4.7-inch and iPhone 7 Plus would have 5.5-inch, same as iPhone 6S and 6S Plus respectively. Sapphire display offers a higher degree of scratch and shatter-resistance than the current models' Gorilla Glass. Probably iPhone 7 models would encompass this, as well as OLED technology, which provides best-in-class black levels, contrast and colors.
Camera
In mid-March 2016, Taiwanese site Apple.club.tw posted what it says the images of a dual-lens, dual-camera module will be included in the iPhone 7 Plus versions. Dual-camera setup and Smart Connector are both clearly recognisable in the leaked schematics. Some sources says iPhone 7 would be a tough competitor for Digi cameras with 21MP Camera of DSLR Quality.
Components
The latest iPhones, SE, 6S and 6S Plus, all are equipped with A9 processors, blazing with the improved speed with 64-bit dual-core processors. As each new iPhone update brings up enhanced speed, we can expect to see an A10 chip powering the iPhone 7. Likewise, just as the 6S and 6S Plus (and SE) were powered up with 2GB RAM, extended from 1GB, iPhone 7 models are likely to come up with at least 3 GB RAM, and even though if it will reach 4 GB, it won't be a surprise as competitors' devices are already powered up with 4 GB.
Connections:
As reported by AppleInsider, the iPhone 7 will omit 5mm headphone jack, which would be replaced by wireless Bluetooth earphone. A second speaker, powered by an amp manufactured by Cirrus Logic, would probably occupy the omitted space. In addition to this, iPhone 7 would also have a dynamic noise cancellation.
Security:
Though the security has not been a major concern for iPhone users yet, Apple's battle with the FBI has made the company think about security seriously. According to the Financial Times's report, Apple is working on ways to encrypt data stored through its iCloud service, which could make the things even difficult for law enforcement agencies in investigations. On the other hand, Apple engineers are now working on new security measures to deter iPhone-hacking, as reported by New York Times.
Bottom Line:
iPhone 7 may come up with all the above features or not, but as Cook said it is sure iPhone 7 will offer you things that you can't live without, that you just don't know you need today. Let's wait for this fall.