What It is
"

Startup India, Standup India

"

– All About?
The Prime Minister of India, Narendra Modi unveiled an all inclusive action plan for boosting up start-up ventures in India on January 16. The plan focuses on liberalizing the labour and environmental laws, simplified tax policy, establishing more and well-equipped research parks, and preference for women entrepreneurs.
This action plan has created new hopes in young Indian entrepreneurs those who have unique ideas and aspire to build dream enterprise. So, what does the plan include? Let's see: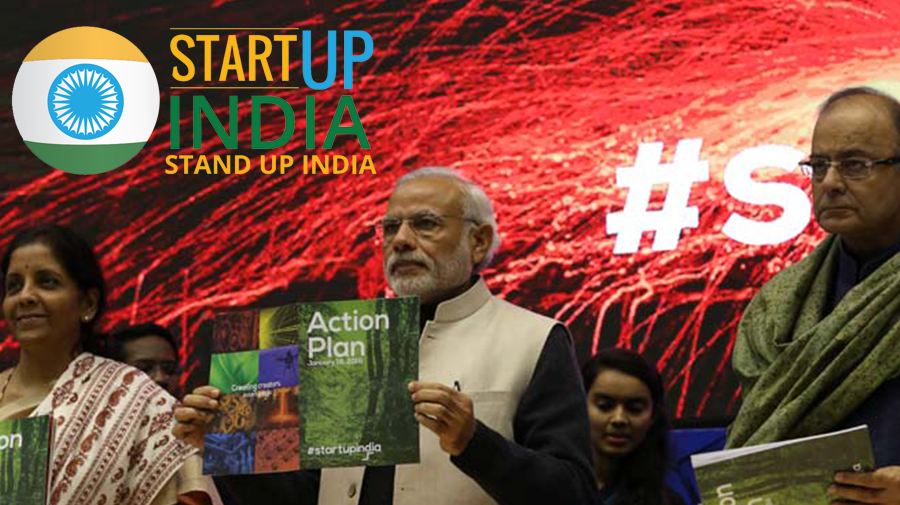 Registration through app:
Startups can easily register for Startup Program through the dedicated mobile app. The app is scheduled to be released on April 1.
Patent protection system:
Startups will be able to protect their patent (Intellectual Property Rights) through the fast-track patent protection system that is being developed by the central government.
Self-certification:
The startups will be able to adopt self-certification to decrease the regulatory liabilities. The self-certification will apply to different laws, including labour contract, PF management, water and air pollution acts, and payment of gratuity etc.
Start-up India hub:
A startup centre will be created that will help start-up foundations as a single point of contact, where the entrepreneurs can exchange knowledge and get access to financial support.
Rs. 10,000 crore fund support:
The government will build up a plan to create a fund with an initial corpus of Rs 2,500 crore in the first year and that will be increased to 10,000 crore over four years' time. A committee of specialized private professionals chosen from the start-up industry will deal with the fund to support future start-up ventures.
Tax free capital gains
Currently, the capital (investment) received by startups from venture capital firms is free from the capital gains tax. The same policy will be continued to venture capital firms as well, which would encourage them to invest more in early-age startups in India. It would make funds raising easier for startups. In addition, the investment of higher value than the market price will also be freed from the tax.
No Income Tax for first 3 Years
Startups would no need to pay Income Tax for the first three years. It is considered as one of the most beneficial features of the plan.
National Credit Guarantee Trust Company
A National Credit Guarantee Trust Company (NCGTC) will be established with a budget of Rs. 500 crore per year to support the distribution of funds to startup ventures.
Special Plans for creating multi-generation entrepreneurs
The innovation-centric study plans will be introduced for students in more than 5 lakh schools. 35 new incubators structured through private-public partnership model, and 31 innovation centres at national institutes will be established.
In addition to this, an annual incubator grand challenge will be introduced to bring out world class incubators. And also the Atal Innovation Mission will be launched to enhance innovation and inspire skillful youths.
Well-equipped new research parks
There will be seven well-equipped new research parks set up by the government with an estimated budget of Rs. 100 crore, 6 in the Indian Institute of Technology campuses and 1 in the Indian Institute of Science campus.
Special preference for Biotechnology:
In order to make India the world-class medicinal hub, many special plans are introduced, which includes the establishment of 50 new bio incubators, 5 new biotech clusters, 20 bio-connect offices, and 150 technology transfer offices.
Women-friendly yojanas:
Women-friendly programs will be introduced to encourage and empower women entrepreneurs.
Legal support:
A committee of legal professionals will provide support for handling legal issues for startups, including submitting patent applications.
Simplified rules:
Public procurement norms and trading rules have been simplified to support start-up ventures.
Rebate:
On filing patent applications, the entrepreneurs will get a rebate amount of 80% of the total value.
Exit on wish:
If a startup venture fails, the government helps it to find right solutions for the problems. Startups those who want to exit can easily come out from the yojana. If you want to share any yojanas left in this, please feel free to share with us.