We are today in the 10th version of iOS. Obviously the expectation is high from the upcoming iOS 10.3. Its beta version is already available for developers to dig deep, and the public release date is yet to be revealed. Are you thrilled to know what it would bring? We've a splendid read for you, which is specially crafted for you. Let's begin of knowing:
1. Apple file system
Apple file system (APFS) is already in Mac OS, which is all set to power up iOS. Apple says APFS supports multiple levels of file system encryption, such as:
No encryption
One key per volume (metadata and data)
Multi-Key encryption

Metadata Encryption
Per-File Encryption
Per-Extent Encryption
2. Floating keyboard
iOS 10.3 will bring you a floating keyboard and that might be available for iPads sized between 7.9 and 9.7 inches. The iPhone-sized keyboard can be dragged around much like Picture in Picture video windows. The keyboard is aimed to make one-handed typing easier. There are many mobile app development companies in USA and UK working on developing apps that mimic floating keyboard.
3. iCloud Storage explained
iOS 10.3 will come up with a breakdown of iCloud storage space (Settings → iCloud), which explains how iCloud storage space is used on your device: how much space photos or iCloud backups are using, and even it shows the apps which are using iCloud. It comes up with the settings for Keychain, Find My iPhone, and iCloud Backup.
4. Smarter SiriKit
SiriKit which was introduced with iOS 10 will become very smarter and more useful with iOS 10.3. It allows third-party apps to access Siri, so in-built virtual assistant in Siri can schedule future rides from travel services such as, Ola, Uber, and it can even pay bills and check the status of payments etc.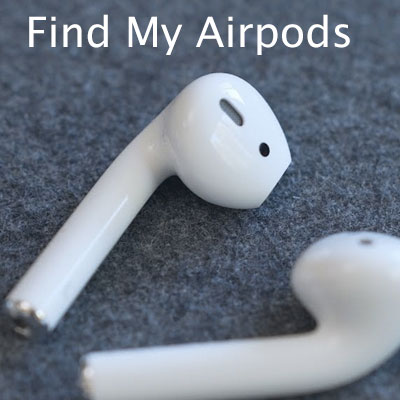 Find My Airpods is a sought-after feature available in the "Find My iPhone" app. You can now find out lost or misplaced Airpod with this fresh feature. When iPhone 7 was introduced without earphone jack, it was criticized, so by understanding the drawback, Apple made this move.
6. CarPlay
iOS 10.3 comes up with enhanced CarPlay feature which boasts shortcuts for launching the most recently used apps and it also shows you the location of EV charging stations.
7. Maps with 3D Touch
Now you can experience 3D touch on the weather icon to check out weather forecast, where you can also get other weather-related details on your current location.
8. Apple ID Settings profile
iOS 10.3 comes up with an "Apple ID" profile option which you can find at the top of the Settings. This lets you view Apple ID information pertained to iCloud, iTunes & App Store, and Family Sharing. Previously, this feature was available under "iCloud" setting.
9. App animation
Apps in iOS 10.3 will be a bit crazier. The opening and closing of apps will slightly be changed with the animation, by getting a bit more rounded edges.
App icons (developer):
This is for developers side. iOS 10.3 allows developers to update their app icons at any time.
Conclusion:
Like previous major updates, Apple will bring a bundle of new and exciting features to iOS 10.3. It seems some features are crafted for covering loopholes in the existing version, while some create additional value for users.
Looking to develop a game-changing app for iOS?
With the iOS 10.3, you will have many new possibilities to unlock device functionalities to build a trending app. We at FuGenX, global information technology services company, help businesses build fruitful app solutions on iOS and Android app development platforms.
Reach us at info@fugenx.com or fill up the form to discuss your requirement.