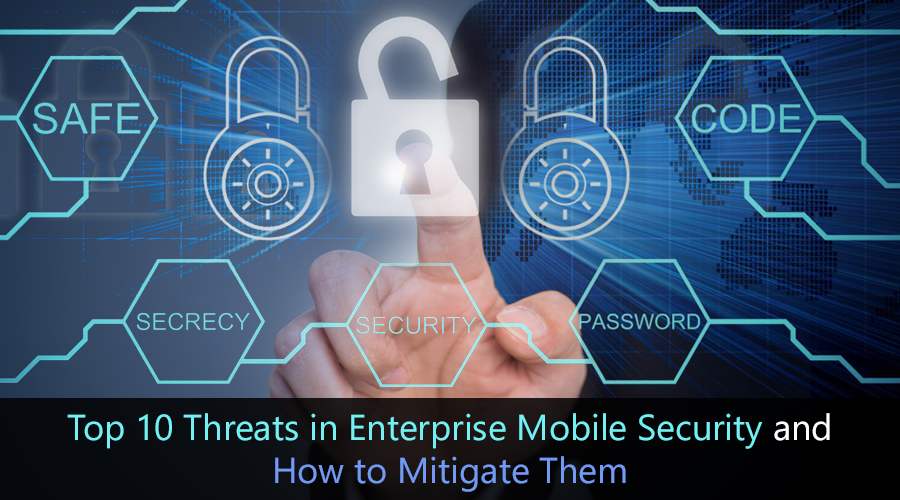 There was around 1.5 million enterprise customers' data of Verizon was hacked, according to a report revealed in March 2016. Verizon is used by almost all Fortune 500 companies and the hackers mainly breached contact information and other basic details. Undoubtedly, security breaches like this cost companies thousands of customers, as well as millions of dollars.
In fact, smartphones and tablets are becoming easy targets for attackers and malware nowadays. When it comes to enterprise mobility, BYOD is prevalent across all levels. Unfortunately, many enterprises are not taking preventive measures to protect sensitive commercial and personal data stored on their employees' devices from cyber attacks. What are the major threats an enterprise mobility faces from cyber attacks? Let's see:
10 Common Mobile Threats
Vulnerable authentication
Insecure and malware-contained third-party apps
Unstable security for IPs on your network
No control over lost and stolen devices
No segregation between personal apps and corporate apps
No seriousness about corporate mobile security policies by employees
Not compatible or not optimized app for employees' different mobile devices
No stable security due to different devices running on different versions of various mobile OSs
No proper protection for data during non-working hours
No proper system for maintaining and monitoring all mobile devices used in the enterprise
Are you facing any of the issues listed above? If so, your enterprise mobility may invite vulnerability very soon. No worry, let us provide you some ideas on preventive measures. This may help you safeguard valuable data from web criminals.
Tips to Protect Your Enterprise Data from Online Threats and Data Leaks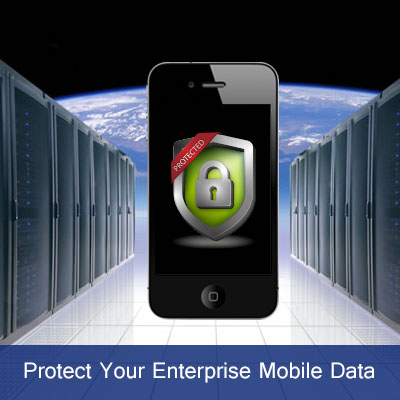 Make sure your network is accessed by only authorized users
Implement a corporate mobile security policy and an exclusive IT mobile security policy
Make use of special tools to make sure all devices that access the network are secure
Implement a rigorous two-factor authentication
Encrypt data on office computers
Don't go for frequent updates, instead let employees set for changes
Your enterprise mobility system should incorporate the following functionalities:
The lack of an effective mobile security poses unpredictable risks and challenges. In case if you don't have an advanced mobile security in place, it might be hard to track personal and corporates devices that are allowed to access business data. Make sure your potential enterprise mobility system includes the following functionalities.
Makes sure devices that have an access to corporate data are secure
Turns apps on every employee's device inactive when he leaves the company
Avoids sharing of important data (for example, avoids copying data into private emails)
Considers only devices that are adhered to the company's security standards
Lets system administrators install apps and updates on a wide scale
Conclusion:
To mitigate the enterprise mobility threats, an integrated enterprise mobile solution is a requisite for any enterprise to have. It helps you monitor threats, make sure timely updates and track all devices within the enterprise network.
If you feel you need a rigorous enterprise mobility system or your existing system is incapable to safeguard your enterprise data against malware and online fraud, reach us to get solution. We are a globally trusted mobile app development and enterprise mobility solutions provider. We build result-oriented enterprise mobility solutions according to your specific requirements.
Reach us at info@fugenx.com or fill up the form now.