List Of Cross Platform Mobile App Development Platforms
Ever growing needs of customers in the global market has introduced a new era in the application development world and that's cross platform mobile application. Cross platform applications are apps with single codebase which can run on different operating systems, making it versatile, less time consuming with cost cut off on developing different codes for different operating systems on the same application, even though each operating system work in its unique way.
There are various cross platform mobile application development tools, platforms, frameworks in the market today which help developers to deliver quality applications. Here, we introduce you to the top 6 cross platform mobile application development platforms.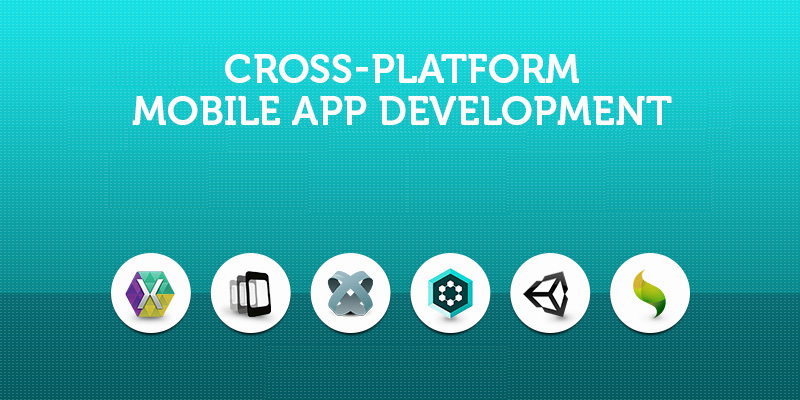 Top 1: PHONE GAP
Phonegap is a well-known, award-winning mobile application development cross platform. This platform is capable of successfully developing applications for various organizations like windows, iOS, iPhone and iPads, Palm, BlackBerry, Android as well as Symbian's. Phonegap developers make use of features like JavaScript, HTML as well as CSS3 to write their applications. These are open source available for free hence there exists no license costs. Phonegap provides easy access to advance hardware components to its developers such as, accelerometer, camera, sound, GPS tracker and more. The wholesome opportunity of phonegap offers to application developers is the free training with best package of exposure to technology.
Top 2: APPCELERATOR
Appcelerator is second most preferred platform for cross platform mobile application development, this makes use of web programming languages like PHP, JavaScript, HTML, Python as well as ruby. The one fact every consumer would look for is easy access and location information which is found only in appcelerator along with the access to more than 300 API's. It's well known for its ruling over 1000 native application in just a month time. It also offers backend-as-a-service, application analytics and a market place for the third party components.
Top 3: SENCHA TOUCH
Sencha touch platform offers framework for blackberry, android as well as iPhone and makes use of HTML5 to develop applications for various cross platforms. This platform can be used for mobile web applications to develop UI's which look like native applications.
Top 4: WHOOP
Whoop is well-known platform for both experts as well as non-developers and they claim that they are the one-stop mobile application publishing platform for non-developers. This platforms is usually chosen by the beginners to successfully come up with good applications. They include a good package of latest features on hardware, WYSIWYG interface which enables developers to easily drop elements to achieve desired results.
Top 5: MO SYNC
Mosync is one of the most popular as well as advanced SDK for cross platform mobile application development. This offers developers with a huge package of latest tools and techniques like runtimes, libraries, and integrated compilers, and programming languages like C or C++, PHP, Python, Ruby, JavaScript as well as Java. Applications developed using this platform supports various operating systems like Android, windows mobile, moblin, Symbian, mobile Linux distro, iPhone and also BlackBerry.
Top 6: RHOMOBILE
Rhomobile is based on ruby and offers an open source integrated framework. This platform allows mobile apps developers to come up with applications for Symbian, android, windows mobile, iOS as well as RIM. Rhomobile allows developers to code once which can be utilized for applications on various operating systems.