Top 7 Features to Know Before Development of Trending chat Messenger Apps like WhatsApp, Facebook Messenger & Telegram
Messenger applications are so attractive that one will definitely become addicted to it in no time. Many best people who are just addicted to the usage of it, become so eager to use it over and over. Looking at the positive side of it, it is the one which is making a strong bridges between the people. No matter how long people are and how busy they are, communication is made so easy with the help of these chat messenger apps. And if you are looking for developing a messenger app like Facebook messenger, WhatsApp, Telegram and such, following is some interesting stuff for you.
The best things which you can avail from the following stuff are
Choosing the perfect instant messaging app
Choosing the perfect feature in the app for future.
Reasons for the popularity of the messaging apps
Almost all the chat messenger apps are providing the feature of free voice call and/or video call, along with mobile texting with the help of mobile data plans. This is one of the main reasons which is attracting the users towards the usage of these chat messenger apps.
With regard to the normal text messages, there are some limitations like the message should be of 160 characters at maximum, difficulty in keeping a track of conversations, high charges for messaging, uncertainty in delivery, limitations in the number of messages sent and received per month and such. All these drawbacks were overtaken with the help of these messaging apps. All the various messaging apps like Facebook, WhatsApp, WeChat, and such have revolutionized the messaging through the amazing features like instant messaging, group chat, video calls, emoji's, voice calls and such are making the messaging more interactive.
How To Develop A Chat App – Features to Include Login option
For using the various features of the App, the user need to provide the basic information like their name, and need to get verified for his/her mobile number. The user is also asked for email for verification.
Chatbots
Chat robots, in short called as Chatbots, is a software program which work for chat platforms and converse with the users. These provide 24/7 service to the users, and is AI-based algorithm. Even some automated task can be done by Chatbots. The utility levels of these chatbots differs and it has become a vital part of mobile app platforms. For instance, telegram is adding a new features on the app, making creating smart and integrated bots.
Uses of Chatbots falls wide spectrum and some of the popular uses of chatbots are as follows
Legal consultation
Helps in ticket booking
Assists as fashion stylist
Gives persona financial advises
Serves as a live coach
Assists as teacher
Plays newsreader role
Acts as Google Home Mini for Google, Alexa for Amazon
Helps in performing tasks like updating cricket scores, plays music, tells stories, orders food, etc.
Role of Chatbots
Faster quality leads
First responding agents gives 90% of the sales
Wasteful leads can be sorted out
Improves ROI by reducing cost for fetching leads
Assists in leaping out from other agents in the market.

Broadcasting Messages
This is one of the best features which helps in sending message to multiple people at once. This feature is commonly used by news agencies and is used for promoting small information in a big manner.
End-to-End Encryption
This feature is mainly adopted by WhatsApp. This feature means the messages which is between the sender and the recipient is secured and no one can either read or listen to it. It allows to avoid third party interference. If a message is end-to-end encrypted, then no one can understand it, either it be message, video, photo, voice message, status updates, document, etc. also, this feature is always on, one need not specially turn it on.
Synchronization with Cloud
The various images, audios, documents, videos can be saved to Google Drive. This backing up option is popularly used by various chat apps like WhatsApp.
Creates Google Drive backup
Minimum requirement analysis
Google Drive backup restoration
Configuration of Google Drive backup settings
Troubleshooting Google Drive backup
Backup files can be deleted from Google account.
Easy access of Stored Data
Chat apps generally use google drive or a local backup for backing up of chat history. The local backups is created automatically every day at 2:00am and this backups are stored in your phone. The security of the data has to be given more priority and it also ensures the following
Retaining the Messages
Allows Free speech for the user
Provides detailed explanation about the working of various features of the app
Checks for end-to-end encryption of the messages.
Push Notifications
The best way to grab the attention of the user is push notifications. Also, it saves the time of the user by allowing them to check the content of the notifications easily.
Geo Location
Geo location is a very important feature which serve for finding the locations like hotels, banks, hospitals, etc., and also it is very useful for those users who want to share their current location on various social media platforms. The inclusion of geo location is mandatory for travel, calling a cab, e commerce, online food ordering and many more. It made it real estate research, retail and networking so easy. For messaging apps, this geo location serves very useful for advertising.
Features which the messenger app is supposed to have are:
Group chat
Acknowledgment of messages
Instant Messaging
Forward and reply messages
Mute notifications/group chat
Hide user/group
Broadcasts and announcements
OTR
History logs
Notes and reminders
Internal mailing
Conferencing and video calls
Smiley and business icons
Change size/font/color
Shortcuts
Multiple views
Preset message settings
Customizing status with auto reply
Alert on status change
Mobile apps for instant messaging and file transfer
Popular examples of messenger app
Hey Tell
Voxer
WhatsApp
Viber
Snapchat
Line Mobile Messaging
Brosix
Srimax-Output Messenger
Silent phone
Talkatone
Telegram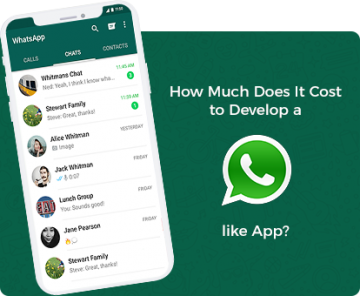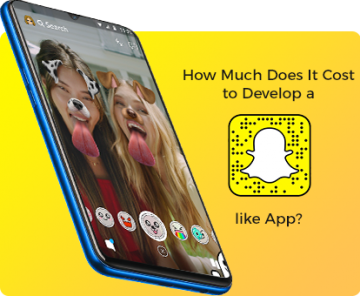 Conclusion:
Including all the above mentioned features, other features which have to be taken care are chat messenger apps cost, and inclusion of other additional functionalities in the chat app. The Cost of Messaging App Development depends on various factors and though, there are many chat apps available in the market, there is a great scope for the new chat apps too. Planning to build an Instant Messaging App Development, then reach FuGenX, one of the best mobile apps development company which offers best services.