6 Biggest Mobile Marketing Trends That Will Continue in 2023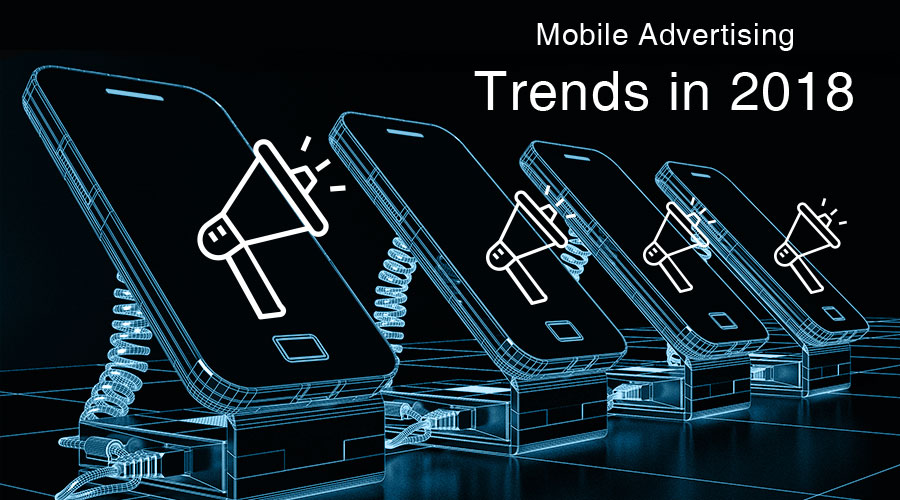 The introduction of mobile into the marketing space has been one of the boldest steps in the field of technology, and from where we are stand, mobile technology seems to have penetrated the marketing space deep enough to become an integral part of it. Especially in case of small businesses, most of them rely majorly on mobile apps, and a little on the websites. This is why we have also seen a sharp rise in the demand for mobile app development companies. Mobile App Marketing, though a relatively new way of marketing a commodity, has become one of the most preferred ways of promoting a business digitally.
According to stats, more than 65% people prefer mobile platform over the other 35% that prefer website for making purchases. The gap between mobile users and website users will continue to broaden as a few years earlier, the numbers were quite far from being in favour of mobile app users.
Talking about 2017, the year has been good for digital technology, and has seen collaborations among technologies such as mobile app development, artificial intelligence, IoT and more. Among the hottest ones, mobile marketing has been one of the most highlighted topics in 2017, and we will certainly be seeing more trends in the same, in year 2018 as well, some of which are:
Accelerated Mobile Pages:
Accelerated Mobile Pages (AMP) by Google are composed of three dedicated components: AMP HTML, AMP JavaScript and Content Delivery Network, which is optional, but could augment the performance of the AMPs greatly.
What makes AMPs stand out is their speed, loading time and the dedicated framework in which they load. A mobile website with AMP compatibility can significantly gain more leads due to faster loading times, and thus, also reduce the bounce-rate, which is one of the biggest challenges for small businesses.
Chatbots
Another innovative feature that has been mended with mobile marketing platforms is a Chatbot, which makes use of Artificial Intelligence to fabricate query-based responses. At present, Chatbots are being used majorly for customer support, but in the coming years, we can expect chatbots' full-fledged introduction in an entirely new space in mobile marketing i.e shopping assistance. Although there are many apps like Flipkart, Myntra etc., which do utilize the logic of AI to make personalized recommendations for customers, the customer still has to navigate through the catalogue and make use of 'filter and sort' options to feed preferences into the app. In 2018, we may see better use of chatbots in the mobile marketing scenario where a customer can directly chat or talk with a bot that can take up customer preferences and display the suitable items in the chat window itself, from where the product can be purchased directly.
Voice Search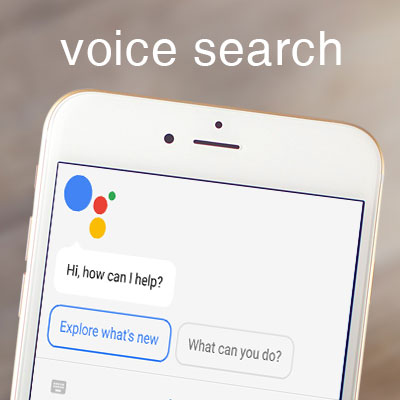 App developers have always focused on improving voice-based utilities. Voice search technology, in the recent years, has developed a lot, by the courtesy of biggest tech players like Apple and Google. Even though there are few apps like Google Assistant that do show product or service recommendations using voice search, the feature yet hasn't adopted by most of the mainstream apps to deliver a flawless shopping experience. However, that doesn't imply that this segment of digital marketing is dormant, as many Artificial Intelligence companies are working on Natural Language Processing and Voice Recognition technologies and protocols. One such product is Alexa by Amazon that comes up with recommendations using NLP algorithms to process user queries and come up with media content and purchase recommendations, with preference to the ones developed by Amazon itself.
Live and Interactive Videos
Since various social media platforms such as YouTube, Instagram etc., have started featuring live videos, marketing experts have left no stones unturned in exploring this possibility as well. And it seems like live videos have turned out to be quite a credible way of promoting a product. The reasons behind that is customers connect better with brands that engage more with them, and so far, live video marketing is the best way for a brand, big or small, to connect with their supporters. Also, in live video, the comments section is also live, which allows customers to solve their queries then and there, which helps a business build within their community.
Another interactive and innovative way of selling a product through media platform is interactive video, which is a form of clickable video. In this type of marketing, a video is usually shot in a fascinating movie-style with the products to be marketed features in the video. The video allows users to interact with the items present in the clip by letting them checkout the product details, price, and even redirecting to the purchase page. Since it is a relatively new concept in the world of marketing, developers are busy finding more ways of using clickable videos in mobile web, and integrating such technology with the mobile platform as well.
Native Advertisements
Native Advertisements have come up with a new innovative way of showing recommendations to the consumers from the same environment. For example – If a person watches a lot of sports video, especially the athletic ones, native advertisements are would focus on showing ads featuring shoes, track pants, sports T-shirts etc. These kind of ads explore a specific niches instead of targeting the entire market. As a result, the brand get more number of loyal customers, and the conversion rate is also quite high compared to other type of advertisements.
Power up your business by keeping up with the mobile marketing trends. Reach out to FuGenX technologies for marketing, mobile app development at info@fugenx.com or fill this form to hear from us.