Technology has been making remarkable improvements in this ever growing market requirements and internet allies hand on hand with it, as it's also been invaded into smaller handheld devices like mobile phone and different tablets leaving behind heavy devices such as PCS and laptops. Smartphones and tablets have made life so much easier by enabling every individual to access them anywhere and everywhere at any time.
With the increase in such demands over smartphones IT organizations have pulled up their socks in developing highly creative mobile applications and software that can bring in added advantage and market share to them wherein apps will be useful as well as successful in entertaining customers too. An analysis based on the day to day improvement in the mobile app development field is expected to have remarkable features at its best.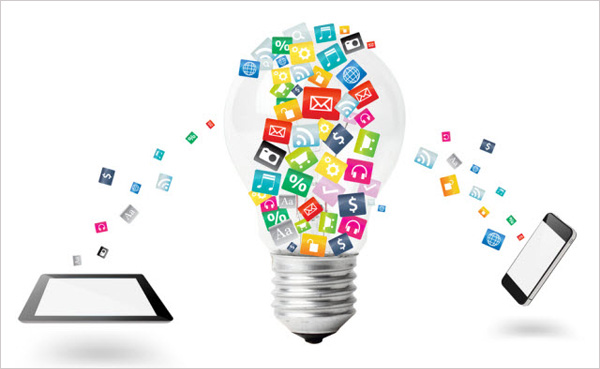 #1. Apps, apps, and apps: everywhere for everything!
We are expected to witness apps to be developed for everything to be crazy enough! Internet and the browsing stats has made mobile app developers life easier by its close connection with the user, since the developers are able to identify the exact feature that the user is looking forward to leading to the lead generation in hand with the demand. A peculiar apps will also be designed based on specific requirements of people too that gets categorized into fashion, health, food, movies, celebs, language, music, spiritual, games, cartoons, books, and much more.
#2. The most popular platform for mobile development would be HTML!
we are very well familiar with iOS as well as android and so on but the new year will hold the demand of catering cross platform options and so it strikes toward HTML 5 a segment added to the series of IOS and android. HTML 5 can be identified since it's a full-fledged mobile development platform and is expected to own huge market share and popularity in 2021.
#3. Transactions through mobile?? Better and bigger along with safety!
All of us can move on over and over with happiness over online and mobile payments, get ready to feel more over whelmed, since 2021 will have bigger and better features added onto mobile payments along with high security. Apple pay will rely on NFS, making it much easier and user friendly to access. It will be highly secure since tokenization will be activated rather than making payments through sharing authentic card information and on top of it transaction confirmation is done through thumb impression. Isn't it amazing?
#4. Smartphone will go a step ahead by connecting with smart appliances
There is a huge demand of smart appliances to go in hand with smart phones, so gear up 2021 will have immense number of smart appliances to be launched. One such example is the most popular Google's nest, the maker of smart smoke detector as well as thermostat. To make your bucket list better, Samsung has stepped into the market with an amazing idea of controlling washing machines through wifi, and is expected to have extensive improvements and innovative work to own in the year 2021.
#5. Want to enjoy more apps in wearable devices?
2021 will help you witness many apps to be rushed into wearable devices. Demands have reached hand on hand with the increase in technology and so the devices like Sony Smartwatch, Samsung Galaxy Gear Smartwatch, Pebble, iWatch by Apple and Google Glasses are expected to be flooded with more and more apps in it. People watch out for 2021 its bliss!
#6. chat based apps are forecasted to bag more recognition
Messaging and chat apps have made loads and loads of life easier by keeping in touch with people at no cost yet they haven't got recognized the year 2021 will have added features in it hard enough to go viral in app market, excitingly WhatsApp can have free calls feature to be launched by 2021.
#7. Mobile security? Is not at all a problem! Retina scanners and finger impressions are about to knock your doors!
Mobile security has always been a buzz, data management has got tougher as ever growing messages, chats, social media sites are getting popular, and hence securing all your data is going to get better and easier by 2021 since there will be retina scanners and finger impression to secure all your data, So hurry! Welcome 2021 totally flooded with apps and apps!