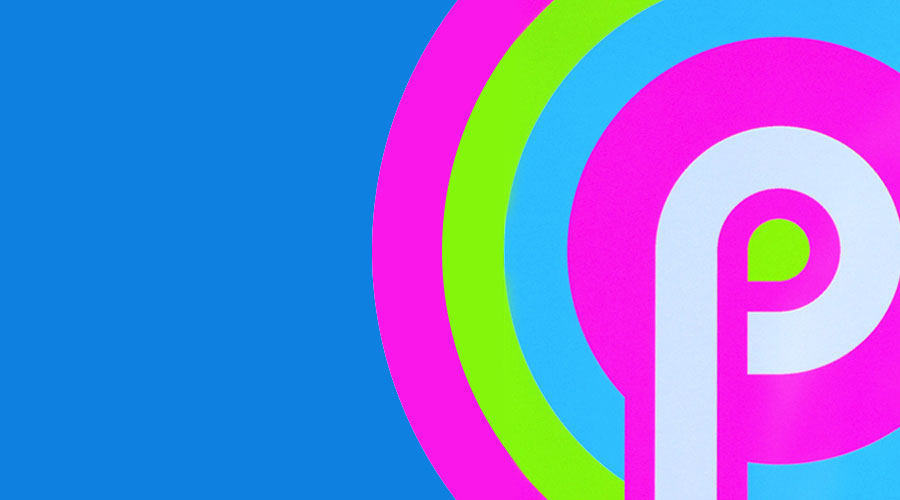 Ever since Android Gingerbread was launched, Apple was quite clear about Google's intention to take a lot away from it, in terms of revenue and market. And while Apple chose to stick to the 'iOS' terminology, Google decided to play naughty with its magnum-opus, from the very beginning. Gingerbread, Honeycomb, Ice Cream Sandwich and what not, Google's Android journey has been quite 'sweet' so far. 2017 belonged to Android Nougat, 2018 to Oreo, and following the same tradition, what we now have, goes by the name Android P.
Google recently released an official notice about Android P early in March. And we must say that the changes are noticeable, in terms of both design and functionality. Now many of us may be worried as not many haven't even received the 'Oreo' update yet, and fear we would be the one lagging among the peers. Well, to restore your confidence in a strange way, the word is that most of the existing smartphones, irrespective of the fact whether they are flagship or as your average workaday Android One smartphone, will not receive the Android P update. This is because:
What has been released of Android P, is a very early developer preview, mostly for testing purpose, and the release of 'P' may stretch to early or mid-2019. Just saying!
Android Oreo is still being rolled out to most of the phones out there, and according to 'theverge.com', only 1.1% of existing Android Smartphones have received the Android O so far.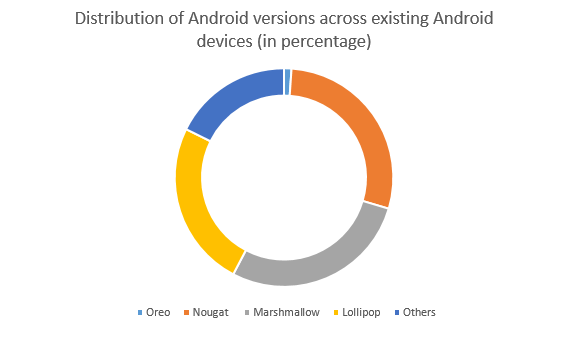 Although the line of features that we see in the developer preview are quite definitive, we can expect many features by the time it is launched. The line of features that Android P's developer preview flaunts, are seriously cool, and has once again, made it clear that Android isn't going down easy against a mere bezel-less phone with Face ID.
So let's take a look at what Android P has got in store for us, and what new features we are going to get with the 'P'.
Design
"The interesting thing about Android's design is how little we modify the kernel".
– Robert Love, Director of Engineering, Google
Not a very significant change for those who have a blind eye to design, but a lot for those with a knack for it, Android P has a revamped design that looks cleaner with round edges, and sections that are more defined. 'Settings' looks cleaner and more informative with color coding for different sections. A major change, that yet isn't functional in the developer's preview, and would be usable once phone manufacturers start building hardware according to it, is the support for Notch. This design change would come in handy once the manufacturers start building bezel-less display and embed front cam, light sensors and other components in the light notch space provided. This is also a signal from Google to mobile app developers to start working on their apps in order to fit the future.
To make sure the notch goes well with the new UI, the control window that pops up upon interacting with the hard buttons like volume, power etc., now appears at the mid-right of the screen, instead of top.
The app icons and quick settings icon have been redesigned to have a round finish, unlike the Nougat or Oreo versions. The navigation buttons at the bottom also have been reconfigured to take less space, while not compromising on the functionality.
Rotation Lock
Most of the users have felt that rotation lock could be better, but not sure in what ways. But then, things have changed in Android P. What is different this time, is that you could turn on rotation lock in horizontal or vertical mode, and still get a quick rotation icon in the bottom left corner of your phone every time you change the orientation, which allows you to momentarily rotate the screen if you are viewing something in widescreen mode. If you choose to rotate the screen using the quick button, your smartphone makes sure that the effect of your action lasts only till you are using that particular app. In other Android versions, making optimum use of auto-rotate has always been confusing. But this time, well, Android P gives us one less thing to worry about.
Chats
Simplifying communications has always been the goal in all the Android versions. Up to Oreo, we reached checking out chat notifications from different people simply by slide opening notifications, and replying to texts directly from the notifications panel. Android P has gone a step further at improving conversations by allowing you to see the entire conversation thread in the notifications panel. You don't have to go back to previous chats to get back into a conversation, unless you did slide it off the panel.
Another feature that brings convenience in chats on Android P platform is 'Smart Replies' in generic chats. Now you simply tap the smart reply options that pop up below the message in the notification panel and you are sorted.
Indoor Positioning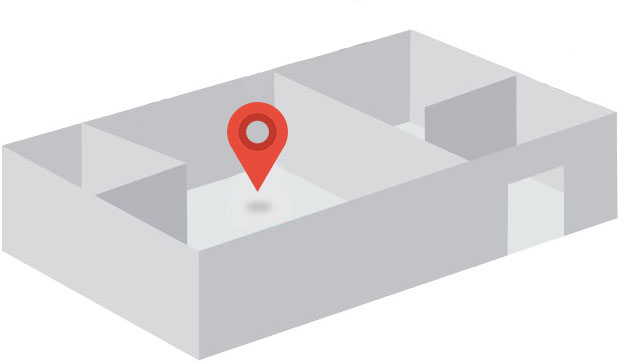 One of the hottest features that Android P brings to the table is Indoor Positioning in Google Maps. Most of the people are still unaware of this GPS enhancement, but if you think about literally, that is what it does; it can locate something, more accurately, with precision of up to 2 meters. This means you can find a particular store inside a mall, or locate a friend's room in an apartment, and get pizza delivered at your door, without engaging in call with the delivery guy, every single time. We didn't want to base this whole advantage over pizza, but it was crucial to help some people understand.
Android P achieves indoor positioning with WiFi Round Trip Time, which is a highly accurate technology for positioning.
Better Security
With Android P comes peace of mind for some who have always been sceptical that their camera, microphones and other sensors are used by applications to collect private data in the background to bring them proper ads. While others would just laugh about it, some felt their phones are being used as a tool to intercept their private conversations. Google solved this issue single-handedly by blocking access to inactive apps for using hardware and sensors in its latest Android version. This means if you are currently using WhatsApp, and Facebook is alive but inactive in the multitasking tray, Facebook cannot access microphone or camera or any other sensor that can possibly transfer the data to other terminals.
New Media Support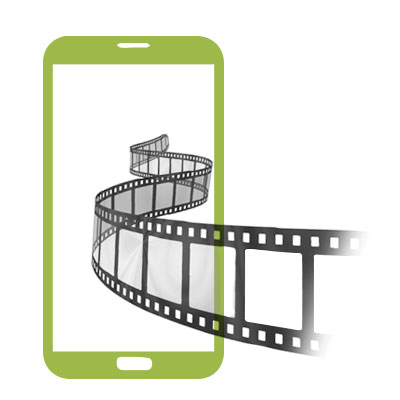 Google doesn't like to stay behind, but then it would only take a step when it is the right time. Seems like the right time for Android smartphones to have new media formats have come, which hasn't come too late from when Apple decided to do the same in its iOS 11 and MacOS Sierra release, late 2017. Android P brings you HEIF support for image encoding. High Efficiency Image File Format (HEIF) is a new file format that works better in comparison to JPEG, is faster to synchronize, and takes up considerably lesser space when compared to JPEG or other formats.
For now, this is what the developer preview offers, and we bet Google will unveil some new features in its official release. If you are an Android lover, the wait might be a little too much for you, but in the end, it seems it would absolutely be worth it.