Best Cryptocurrency Exchange Apps In India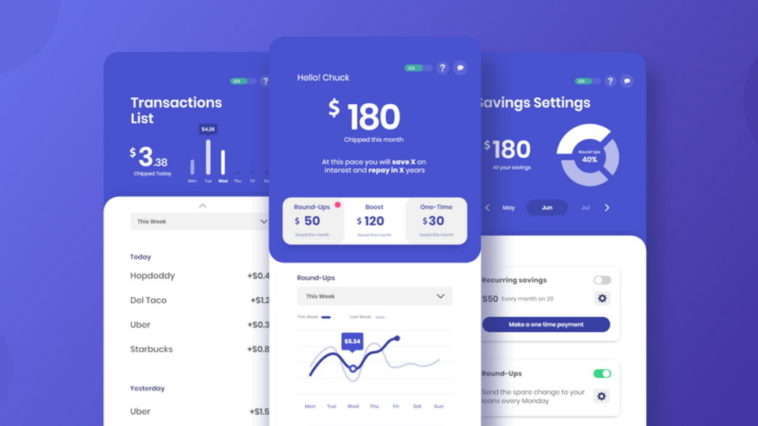 Downloads, usage, and craze of cryptocurrency exchange apps in India are increasing and the mobile apps in this niche are gaining popularity. The Cryptocurrency exchange apps for Android and iPhone/iOS are helping investors to monitor stock market performance and trade available cryptos on the go.
WazirX and Coinbase-like popular cryptocurrency exchange apps are making buying, selling, and trading of digital currencies like Bitcoin, Ethereum, Litecoin, Binance Coin and etc., easier.
These apps are connecting investors on a decentralized digital currency network and allow them to sell or buy various types of cryptocurrencies with just a few simple clicks. Driven by in-built intelligence, crypto exchange mobile apps assist Indian investors in exchanging and buying INR into foreign currencies and completing their trading tasks safer.
If you are looking to develop cryptocurrency clone apps, here are the five best mobile apps trading stocks, options, and ETFs. Based on the popularity, user-friendly features, smooth functionalities, performance, user feedback, and app store rating, we have compiled a list of the best cryptocurrency exchange apps for you.
Cloning the below apps would ensure the best business results and help your brand increase brand value in the domestic, international, and overseas markets.

Top 5 Cryptocurrency Exchange Apps In India 
WazirX: Most-used digital currency exchange app
WazirX is a buzzword in the Indian online cryptocurrency exchange industry. The popularity of WazirX is further extending on social media platforms. This app is simple-to-use and facilitates users to buy various cryptos instantly.
Maintenance of the right KYC, instant and speed transactions, seamless trading experience on Android, iOS, and web platforms, simple user interfaces, quick wallet transfers (through UPI or net banking), and high security at every phase are all a few best featured of WazirX-like popular cryptocurrency exchange app.
Click here to know the Development Cost Of WazirX-Like Most Popular Online Crypto Exchange App?
Coinbase: Safest Cryptocurrency Trading App
Coinbase is one of the best cryptocurrency apps in India and the USA. It is designed and developed for investors to buy, trade, and sell Bitcoins, Ether, and Litecoin through a secured decentralized Blockchain network.
This trending cryptocurrency application is available for Android and iPhone users. It helps users to stay up-to-date on the stock market and fluctuating prices of digital currencies.
It has a simple and easy-to-understand user interface that seamlessly navigates the users through the app's features. Its simple dashboard view assists the investor in surfing through the value of digital currencies and trading instantly at a profitable margin.
CoinDCX: Best Bitcoin exchange apps In India
CoinDCX is one of the best #Bitcoin Investment Apps in India. This trending bitcoin exchange app has got a 4.5/8 star rating on Google Play Store and a 4.2/5 star rating on Apple's app store. As of March 2022, the app has reported over ten million downloads.
Along with Bitcoin, CoinDCX-like popular cryptocurrency investment app in India allows investors to trade over 90 types of cryptos, including Ethereum(ETH), Shiba INU (SHIB), Polygon (MATIC), and Anchor Protocol(ANC), etc.
Adding funds, withdrawing in INR, smooth KYC process, cryptocurrency price trackers, alerts and notifications on profitable crypto exchange prices, and highly secure crypto wallets are all a few best features of this crypto investment app. Its fastest, easiest, safest, and paperless bitcoin trading features and functionalities are behind its success.
Are you looking to develop a CoinDCX-like Best-in-class and Features-rich cryptocurrency investment app?
Let's connect with our expert mobile app developers, let us know your app requirements, and get the best price quote for your project.
CoinSwitch Kuber: Best crypto app for online trading
CoinSwitch is one of the best crypto trade apps that takes a low commission from the cost of the cryptocurrency that you purchase. It is India's most secured cryptocurrency trading app. It facilitates users to trade 100 types of cryptos (including Bitcoin, Ethereum, and Ripple) at the best price.
This user-friendly crypto exchange platform (India) has popularized with its simple user interface and investor-friendly features and functionalities. One of the cool features of this Blockchain app is that users can exchange INR to crypto, crypto to crypto, and crypto to INR trading with ease.
Unocoin : Popular cryptocurrency trading app in India
Unocoin is an Indian leading crypto exchange app with an average rating of 4.6 out of 5 across Google and iOS app stores. This crazy digital currency trading app makes buying and selling of popular cryptocurrencies like Bitcoin, Doge, Shiba Inu, and Ethereum simple and easy with its advanced in-built features.
Further, the app offers graphics and investment charts that help users to view their crypto assets portfolio and the total returns of their investments on cryptos. This app is also used as an online payment app and used for online recharge & bill payments. 
If you are looking to clone Coinbase, CoinSwitch, or Unocoin, like the most famous cryptocurrency exchange apps in India, here are a few significant features that you must add to your application.
Must Have Features In Your New Cryptocurrency Exchange App
Simple KYC process
Attractive and user-friendly interfaces
Secure and instant currency exchange functionalities
Multiple digital currencies (like bitcoin, bitcoin cash, Ethereum, Ethereum classic, and litecoin, etc.) exchange and trading facility
Dashboard facility to monitor and track crypto portfolios or digital assets graph
Make application view simple for both beginners and seasoned experts.
Integrated third-party payment gateways for quick and convenient wallet deposits
Never forget to integrate multi-way authentication processes for improving app reliability and securing user profiles from unauthorized access.
User profile management module
Push notifications and alerts on the best currency exchange rates will improve personalization and user experiences.
These are all a few basic must-have features of a crypto app. Whether you go for Android app development or iOS app development, this list of the best features and functionalities of a mobile app will make your novel investment application stand out from the crowd.
Know the cost to develop the apps like

Conclusion
These are a few best crypto wallet apps that are helping investors to buy cryptos at the lowest price and trade them at the best rate.
Are you looking to hire the best mobile app development companies in India?
Whenever you are selecting an app development company, you need to be very particular about their professional experience, industry experience, and app development team size. Further, you should also surf through their client reviews and look at their previous work profile.
About FuGenX
FuGenX, the #best native mobile app company in Bangalore, India, has a team of professional crypto wallet apps developers.
At FuGenX, using the most advanced and secured Blockchain, Artificial Intelligence, and Machine Learning technologies, our native app developers create every application as a profitable resource for your company.
In particular, our proven experience in developing banking and finance apps, investments apps, and bitcoin exchange applications, will surely help you in developing a top-notch app for your audience.