India's largest online supermarket BigBasket raised Rs 45 crore venture debt from Trifecta Capital. The fund is focused to set up new warehouses, and facilities for reprocessing fruits and vegetables, strengthen its cold chain infrastructure and other capital expenditure requirements.
BigBasket's this move is requisite for the company as online giant Amazon has recently stepped into the food and grocery segment in India which may pose a tough competition. Grofers is another key competitor to Big Basket.
Commenting on the fund raising, Hari Menon, the CEO of Big Basket said "we have a clearly identified use case for debt. A significant part of our business is fresh fruits and vegetables, the bulk of which is sourced directly from farms. It is crucial that we maintain the quality right upto the last mile".
"We are in the last leg of a pilot which will ensure that all fruits and vegetables are maintained at constant temperature and there by improve shelf-life of the produce by almost 10 days. This will be done using large-scale equipment such as pre-coolers and ventilators and finding such capex requirements is best done through debt." Hari added.
Big Basket has raised a total of $220 million fund in a series of rounds before this from multiple venture capital firms including Bessemer Venture Partners, Helion Venture Partners, and Zodius Capital.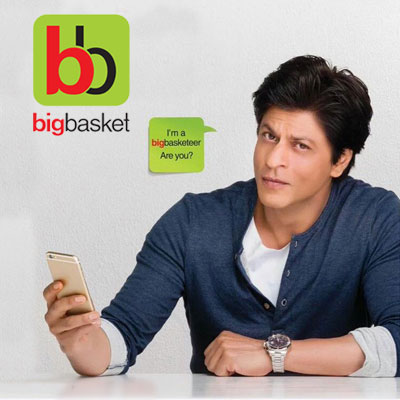 About their collaboration with Big Basket, Nilesh Kothari, the co-founder of Trifecta Capital said "They (BigBasket founders) have leveraged economies of scale, technology, supply chain and logistics, backward integration and product mix to create a viable, high growth business that is delivering significant value to customers,".
"Unlike other online grocery businesses, Big Basket is a full-stack player and has already broken even in some of the key markets, like Bengaluru and Hyderabad. Besides, they are backed by the very high quality and deep-pocketed investors. We are excited to be part of their growth story," Kothari added.
Trifecta Capital was founded by Kothari along with former Canaan Partners executive Rahul Khanna. Till date, they have invested funds in 18 companies including PaperBoat, Rivigo, Urban Clap, Urban Ladder, Industrybuying, and OneAssist.
According to a source, Big Basket is in talks with a host of investors to raise at least $100 million (about Rs 650 crore) in the coming quarters.
Our customer Big Basket is not the first company that is successful in getting venture debts in India, even our another customer Byju's, and other mature startups such as Urban Ladder, Swiggy and Oyo have tasted success in the same.
Venture debt companies lend loan at an interest rate of 15-17%. The loan amount can be from Rs 5 to 50 crore per transaction. They offer it for companies that have achieved at least a one round of funding from venture capital firms before.
According to industry experts, startups are not just using venture debt to meet working capital needs, but also to fund acquisitions and to make investments in other new initiatives.
FuGenX's role in Big Basket's fundraising
We at FuGenX are an app development partner for Big Basket. The grocery app we developed for Big Basket helped them as a magnetic tool to attract customers from nook and corner of the country and investors from invisible sources.
Need help to develop an app like Big Basket?
Get in touch with us at info@fugenx.com or fill up the form.