Emerging E-learning Company Byju's, Powered by FuGenX, Raises $75 million from Sofina, and Sequoia Capital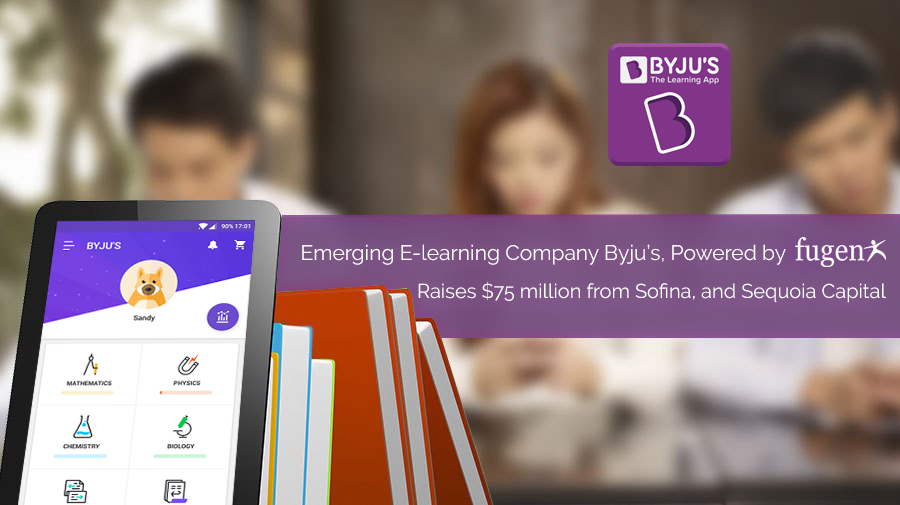 The emerging app-centric e-learning venture Byju's has raised $75 million (approx. Rs.500 crore) fund from venture capital firm Sequoia Capital and Belgian investment firm Sofina. This is the largest fund-raising by an education startup in India.
Founded by Byju Raveendran in 2011, Byju's offers interactive app-centric learning programmes for class VI to XII students and preparation programmes for competitive exams like CAT, IAS, GRE and GMAT. The founder and CEO, Byju Raveendran says the current funding will be utilized to advance our content delivery, enhance product pipeline, extend operations to new markets and continue to develop the talent pool. When asked about extending the operations, Raveendran said "Currently, we are in India and the Middle East. We are also looking at the US, the UK and other Commonwealth countries".
About the investment, the managing director of Sequoia Capital India, G.V. Ravishankar said being switched to the app-based model has helped the Byju's considerably increase the number of students. Before the app, Byju's was able to hold only a few thousand people, but the jumping from the thousands to millions happened only after the company enriched learning experience with the app-driven learning system.
The learning app launched by Byju's last year has seen over 2.5 million downloads since then. Together with the learning app, the Classes Mentor app developed by FuGenX has transformed the e-learning startup Byju's into India's most advanced education technology company.
Key behind Byju's large-scale fund-raising
Technology-centric learning environment that has enabled Byju's raise the millions of funds from global venture capital firms. With its app-based learning programme, Byju's business model has seen a tremendous change in the last few years, from a classroom-based model to an app-based learning system.
Raveendran says "about 90% of our business is coming through the app. We've achieved 120,000 annual paid subscribers even before reaching the first anniversary of the app". He added, half of our subscribers come from outside of the top 10 cities.
FuGenX role behind Byju's invincible success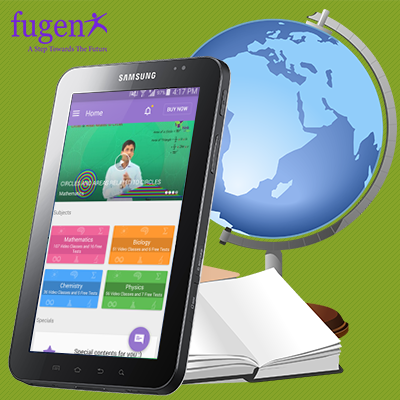 Byju's is one among our many proud customers who have raised millions of funds and directly jumped from the first step of the ladder to the ultimate step. (Big Basket, India's largest online grocery store, is another highly successful venture in the list which has raised $50m million fund in the last year with the help of 'Online Grocery App' developed by FuGenX.)
FuGenX served Byju's with Classes Mentor App which was developed to enable parents to analyse the students' performance, such as the learning activities and tests taken, in a timely manner. BYJU'S got high appreciation from the parents' end as they could easily analyze their child performance that made the words out about the company, and increased students' performance as well as the number. Also, Classes Mentor App achieved top ranking in Apple's App Store.
Consequently, BYJU'S won many premiere awards, including the Deloitte Technology fast 50 awards and CNBC-TV 18 Crisil Emerging India Award (Education) as well as raised millions of funds from reputed investment firms.
What does FuGenX do?
We at FuGenX as a premiere mobile app development company in India, develop result-oriented e-learning (m-learning) mobile apps that students love to use and share with others. We build visually interactive e-learning apps on iOS, Android, Windows and Blackberry platforms, with exciting UI and UX design elements that can make both teaching and learning facile as well as attract investors and help you easily raise funds for your e-learning venture.
Please reach us at info@fugenx.com or fugenx.com for world-class e-learning app development services.