E-commerce industry is constantly leveraging nascent technological innovations that help them better serve customers. On the other hand, in order to achieve first-mover advantage, it has been a requisite to adopt. The number of mobile users globally, which accounts currently 2 billion, is expected to stretch to 5 billion by the end of 2020.
According to industry experts, the e-commerce industry is expected to grow by 31% this year, which is a goosebump news for e-commerce businesses of all verticals and for technology services firms like mobile app development companies. This is mainly because of game-changing e-commerce predictions we are outlining below. Let's see how these predictions (future happenings) will change the e-commerce game in coming days.
Chatbots
The potential impact of chatbots on e-commerce industry is breath-taking. Powered by artificial intelligence, chatbots helps in automated customer service and sales funnel streamlining. For example, if a customer needs a catalogue of products while communicating with the bot, it can display it within a fraction of seconds. And even it becomes smarter with the conversation. So it can replace customer service executives and deliver better productivity. The same executives can be deployed for other operations.
Fingerprint payment
Last year we had seen amplified wallet payment transactions, but this year, fingerprint payment is expected to the change the payment behaviour. In fingerprint payment, customer is not required to take out his card, instead he completes the payment with a fingerprint or online PIN number. And even COD will largely be dominated by digital payments.
Artificial Intelligence & Big Data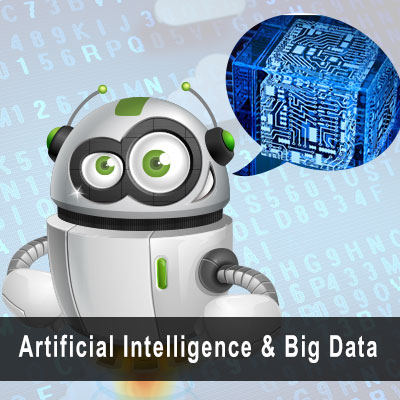 Artificial intelligence helps e-retailers in collecting behavioral data from each user who visits the site or app. You can leverage the collected data to build highly targeted campaigns based on customer segments & past experiences. It is feasible through big data technology.
Customer Loyalty Programs
Loyalty programs are key to hold a minimum customer base. And it is equally crucial for the sustained revenue growth and healthy relationship with customers. The 5% increase in spending in customer loyalty program is likely to amplify 25 to 100% average profit per customer.
Same day delivery
Drone delivery service is a buzz in e-commerce world, but its implementation is still in a far distance. But the increase of local drop-off points will amplify same day delivery. A study says 29% customers are not hesitant to pay extra for same-day delivery. Amazon Prime has already made this possible.
Conclusion :
With the massive opportunities trending technologies offering, e-commerce businesses have sure-fire possibilities to take their venture to the next level. On the other hand, it is mobile app developers' liability to be updated with the trending technologies and leverage them to clients' projects. Today more than 40% purchases are made online and it is expected to see a drastic growth in coming days. So it is fruitful for businesses to creating a memorable shopping experience.
Looking for a fruitful e-commerce app solution?
Let FuGenX do it for you. We at FuGenX are a three time Deloitte award-winning global technology services company.
Reach us at info@fugenx.com or just fil up the form to know game-changing e-commerce services we provide.