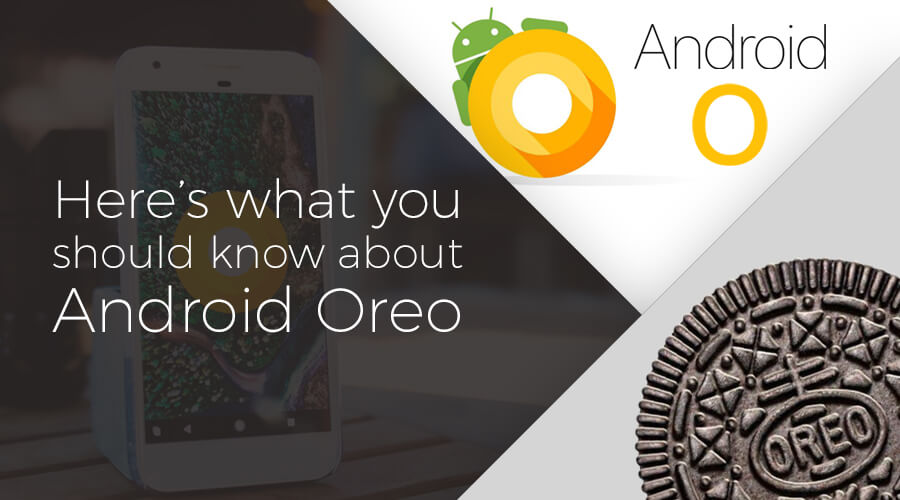 It is that time of the year again, when Google launches its new Android OS upgrade and the whole market goes berserk in no time. To say the least, Google has always been giving tough competition to everyone out there. In less than a decade, Android wiped off almost everyone in the market and now the only competitor is has is Apple, as recently, Nokia as well turned to Android.
So what is it about Android that has kept it in the race while others came and went?
The answer is: Delivering a fresh user-experience with every upgrade.
And this time, it is here with its latest upgrade that goes by the name 'Android Oreo'. Now according to Google, Android Oreo could be the sweetest android experience for more than a billion of its users. Here are the top features in Android Oreo that you should know about.
Smart Background Data Limitations
If you are always on-the-go and an android user, you know what a blow background data is to your mobile data. Previously, Google did make some provisions to restrict background data, but at the cost of losing absolute functionality in some cases. As a result, you just had to sit there and take it.
But with Android Oreo, Google has finally solved this issue by introducing a smart background data logic that automatically turns off the background data without interfering with the functionality at all.
Notifications Dots
Forget about missing an important notification. In fact, forget about missing any notification; important or not. With notifications dot, Android Oreo has made sure you will never miss a notification, until you decide to ignore it.
This feature displays a small dot over an app if the app has an unchecked notification. While some people may enjoy this feature; it may bugger
This is one great feature; except that it would just 'be there' even if you try to ignore it.
Complete Control on Notifications
If you recall, previous android versions such as Lollipop, Nougat, and Marshmallow, did not allow you to decide the priority level for notifications of a specific app. All in all, it was not under your control.
Android Oreo on the other hand, lets you to decide priority level for each type of notification that a particular app generates. The feature allows you to personalize your device notifications greatly.
Autofill APIs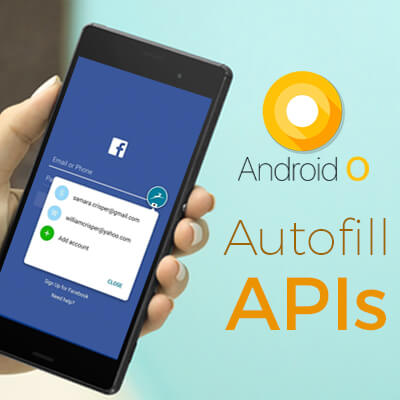 Filling forms with same fields and personal information that has to be shared, is boring, sheer waste of time, and basically, no-one wants to do that. But then, as most of the businesses and AI channels rely on data collected through forms.
In Android Oreo, Google has played quite smartly, making the use of already existing 'Auto-fill' feature and applying it to extract your personal data from your Google account to use it for automated form-filling.
Despite Low Internal Storage, Apps Update
Not allowing the users to utilize the internal storage during shortage of the same has been very annoying to some of the Android users. And for good or bad, this issue has been addressed in Android Oreo, by allowing an android phone to fully utilize its internal storage.
Picture in Picture
Noticeably, one of the most captivating feature in Android Oreo is Picture in Picture. After all, Android was introduced to let work, fun and everything in between.
With Picture in Picture, you can watch a video in a small window and send email or make a call, simultaneously.
With the introduction of Autofill APIs in Android Oreo, Google has taken another big step to encourage businesses to utilize digital platform for better smart marketing and sales techniques. Artificial Intelligence companies USA have already adapted to the digital culture powered by Google, as the data collected through the forms is used to serve the customers according to their preferences. In a nutshell, at present, a lot revolves around Android and users need to learn how to tap its benefits.
So, if you need a mobile app development company to design, for your business, an app that goes flawlessly with Android Oreo and all the previous versions, reach us at FuGenX by filling this form or simply drop a mail at info@fugenx.com.