As Smartphone usage has increased tremendously, businesses of all verticals are paying utmost importance to mobile app development to achieve customer engagement and increase sales. In recent times, India has become a focal point for mobile app development companies. Every year new trends are evolving with continuous innovation by the companies.
Nowadays, every enterprise/organization is looking and demanding out of the box & creative mobile applications that provide a modern user experience & user interface.
Everything right, but most of the businesses struggle to develop a quality app at affordable cost, especially in the US and UK. Therefore, they look towards the best mobile application development companies in India that can develop high-quality apps.
On the other hand, evaluating potential mobile app development companies is a tough challenge with thousands of best app developers in India. It has created an increased demand for Indian mobile apps development companies across the world.
Check their portfolio
Ask for client references
Check their expertise in the required platform
Note: Are you looking to hire the best and affordable app developers in India? Contact us
Now, here is the list of top 10+ mobile apps development companies in India that have created value for both startups and global enterprises by delivering high-quality mobile applications. This list is built on in-depth market research and genuine reviews from the clients.
10+ Top Mobile App Development Companies in India:
1. FuGenX Technologies: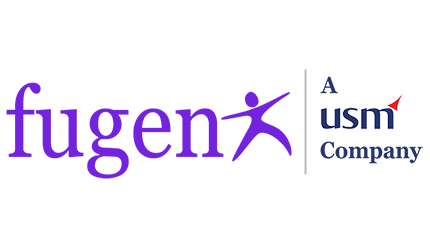 "Success of any business depends on its customer's success." FuGenx Technologies is a perfect example of this. FuGenx helped Big Basket develop a world-class grocery app, and that was one of the key contributors to Big Basket's success in becoming the most extensive online grocery store in Bangalore, India.
India's most popular e-learning education company named 'Byju's' is another highly successful customer of this firm. FuGenx's global client base includes Vodafone, Praxair, and Panasonic. Today FuGenx is one of the most trusted mobile application developers in India.
FuGenx won Deloitte Technology Awards in 2012, 2013, and 2016 for its top-notch services in mobile app development in India. FuGenx founded in 2008, headquartered at Bangalore and has offices in Hyderabad, Ahmedabad, Chantilly, and Dallas.
As of now, FuGenx developed popular mobile apps in India. The company develops mobile apps for iPhone, iPad, Android, BlackBerry, and Windows. We have delivered 750+ mobile app development projects. You are checking out 'app developers near me,' then FuGenx is the right choice.
FuGenx considered one of the most preferred Indian app companies for mobile app development and game app development. The company is under Fortune 500 companies.
2. Sourcebits:

Sourcebits is a Bangalore based mobile application Development Company in India and the USA, founded in 2006. It is a child company of Globo Group, has delivered more than 500 mobile app development projects. The Sourcebits employees also work from San Francisco, USA.
Sourcebit employs more than 200 employees, including dedicated designers, smart developers, software engineers and innovative project managers. The company believes in delivering beautiful and fantastic user experience.
It develops mobile apps on all major mobile platforms, including IOS and Android. Sourcebits specialize in mobile app development, mobile strategy, enterprise mobility, web design, and UI/UX design, for all sizes of businesses and from all industries.
3. OpenXcell: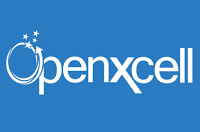 OpenXcell is one of the top app development companies in India. OpenXcell founded in 2008, headquartered at Ahmedabad, India, and with offices in the USA (California & New York). OpenXcell has 200+ employees working in both India and USA offices.
It is one of the leading software, mobile app, web application Development Company in India known for delivering creative, innovative, and engaging apps. OpenXcell is a well-versed team of iOS or android app designers, artists, software developers, and technical experts focused on delivering the best iPad, iPhone, Android, and web-based apps by meeting the client's precise requirements.
The company's primary services include mobile app development, game development, Blockchain technology, web &e-commerce development, and software development.
4. QBurst: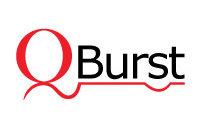 QBurst is India based one of the major mobile application development service providers with great focus on latest technologies. QBurst founded in 2004, headquartered at Kozhikode. The company's client base includes Burberry, Acis, and Airtel.
QBurst has branches in the USA, Australia, UAE, Singapore, UK, Japan, and India. It consists of 1200+ employees covering skilled web & app developers, designers, quality support specialists, UX designers, project management experts, and enterprise analysts.
The services offered by the QBurst are CRM, mobile & web app development, Big Data & analytics, testing, and cloud-based solutions. They have delivered many successful projects that are from native to cross-platform and user-friendly consumer apps to game changing B2B apps.
QBurst is very good at integrating advanced features & technologies based on the business requirements that work well for small to large-scale enterprises.
5. AppInventiv
AppInventiv is the Indian leading mobile app development company in India & the USA offering its services for startups & enterprises. AppInventiv specialized in the design and development customization process of real time web, cross-platform, iOS Android apps.
This leading mobile product development company founded in 2015, headquartered at Noida, India, which redefined the mobile experience. Since its commencement, it has delivered 350+ mobile applications globally that have set the benchmark to competitors in mobile app development with creative and innovative services.
We are expertized in cross-platform app development, native mobile app development, web app development, Chatbot development, Wearable app development, and many more.
6. Konstant Infosolutions

Konstant Infosolutions is the next premier web and mobile app development company in India & the USA that focuses on global technology and innovation. It is one of the top Android & IOS app development company in India.
Konstant Infosolutions founded in 2003, headquartered at Jaipur, India. This company mainly focuses on providing client-centric innovative web & mobile apps that help to transform your business.
It is one of the leading Android & iPhone app Development Company in India offering various services such as web app development, mobile & wearables app development, e-commerce development, cloud computing, and IOT (Internet of things). Konstant Info-solutions offer services to multiple vectors across various industries.
7. Hyperlink Infosystems

Hyperlink Infosystems is one of the top, engaging, and leading app development company in India. The company founded in 2011, headquartered at Ahmedabad and its branches located in the USA, UK, Dubai, UAE, and Australia.
As of now, the company developed 3000+ apps and 1400+ websites with the help of 200+ dedicated app designers & developers. The app developer team at Hyperlink Info systems is proficient at including other innovative technologies in the application.
As the company is having 9+ years of experience in mobile app development, the company has complete exposure in developing every type of app for multiple platforms such as Android, IOS, and Windows. The company worked with 1200+ business that includes startups, enterprises, small & medium scale business, and Agencies.
The company is very much known for developing the most innovative & lovable mobile and web apps. Hyperlink Infosystem offers various custom services such as mobile app development, website development, mobile game development, AR-VR development, and many more.
8. Macappstudio:

Macappstudio is one of the well-known custom web & mobile app Development Company delivering top-end services to the clients by following the universal development standards. This mobile app development company founded in 2012, headquartered at Chennai, India.
It also has offices in the USA and Singapore. The company has delivered 150+ projects and 120+ apps since its inception. Macappstudio has a strong team of experienced and skilled professionals, which is an excellent advantage for the clients on cost, scale, and Geography.
The company developers are proficient in developing apps for iPad, iPhone, Android, Windows, and many more. The company mainly focuses on creating simple apps that touch people's lives.
Also Read: Top 10 Mobile App Development Companies in Bangalore
9. Hidden Brains:

Hidden Brains is the next leading mobile & web app development company in India that is offering end-to-end custom mobile applications. Hidden Brains founded in 2003, headquarters at Ahmedabad with 400+ employees.
The company also has its offices in the USA, UK, Europe, and Australia. The company is committed to serving clients with high-end solutions across various market verticals with international ventures.
As we are in the industry for a long time, we have successfully delivered projects for clients across various specificities to build, world-class solutions by ensuring its long-term growth.Within a short period, the company has delivered 5000+ web, 800+ apps across 97 countries
10. IndiaNIC Infotech

IndiaNIC Infotech mobile app development & app Design Company is taking the last position on my list. It is founded in 1998, headquartered at Ahmedabad, India. With the office in USA & Australia, the company is working with advanced technologies in web & mobile app development to deliver top-class solutions to clients across the globe.
IndiaNIC Infotech offers various services mobile app development, web development, Design, IoT (Internet of things), and many more with the help of 250+ developers and designers.
11) IndiaNIC
IndiaNIC is a versatile application development that relies on result oriented, user-centric, and high-impact mobile apps. The agency offers service with the goal to deliver a great experience and enhance business with excellent features and high-class apps.
IndiaNIC fulfils business requirements and helps enterprise, brands, business, and companies by creating scalable applications that can be easily implemented on any mobile device. The firm is entirely different because of its homegrown approach to building apps that attracts a wide range of clients.
They also got expertise in several services such as Web Development, Digital Marketing, UI / UX, Wearable, E-Commerce, Internet of Things, Cloud Consulting, Mobile Game, and Offshore Development Center.
12) Octal IT Solution
Octal IT Solution is well known for offering new, easy to use and high-quality Android and iOS apps for their clients around the globe. They are undoubtedly one of the well established and most trusted app developers in India as well as the USA.
Their creative and user-friendly app designs can stimulate and transform business by attracting users. The firm has a team of talented and professional developers who understand the concept behind mobile app creating for clients that need unparalleled success.
13) Techugo
Being the most trusted and affordable application development organization in India, Techugo has also made a mark in developed countries like the USA and Dubai. Their team has an entirely different approach to create mobile apps.
They are committed to adopting the best tools, technologies, and strategies in design and development, rather than choosing the contemporary route. Techugo has successfully developed over 350 mobile apps that have downloaded over 22 million users from the best app store.
Some of their clients won Bett2020 award and also featured in Gulf News, Daily Star and the United Kingdom.
Also Read: 15 Best Mobile App Development Frameworks
14) 7EDGE
7EDGE is also the best custom mobile app development agency in India. Their strength lies in the creation of mobile and web apps using trending technologies such as Java, native Android, Angular Node, iOS, AWS, and Ruby on Rails.
The mobile apps development services of 7EDGE have enabled companies to upgrade the whole legacy app portfolios to advanced platforms that provide greater flexibility and functionality while reducing project challenges.
Over the past decade, the company has been associated with over 500 clients to built web and mobile apps that include start-ups, middle size and large size companies.
15)RipenApps
RipenApps is an innovative and creative application development company. Founded by industry professionals with the aim of helping startups, visionaries, and entrepreneurs build amazing products on mobile devices.
The app developer company has fueled the business success of 150+ startups around the world. They also partnered with over 130 clients that drive their operations, maintenance and revenue with custom mobile applications.
RipenApps develop mobile or web apps that get trends, double your ROI, delight your customers and popularize your brand. They provide cost effective and simple mobile application development services using modern technologies for a wide range of sectors to suit every business needs.
Conclusion:
I hope you got the right list to decide your preferred mobile app developers in India. If you have any comments on top mobile app development companies in Bangalore, please share it in the comment section, so the list could be made more intuitive.
If you are expecting to work with reliable and top mobile app developers in India, you can reach us at info@fugenx.com or fill-up our form.
FuGenx assures you to offer top-notch services at the most attractive rate.