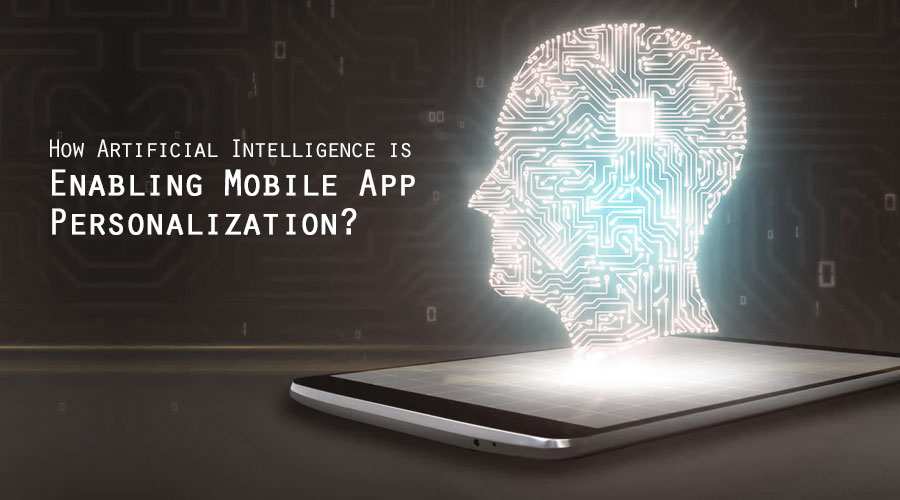 How AI is Enabling Mobile App Personalization?
A few months back, when we decided to add more services to our AI service portfolio, we conducted a series of deep researches across industry verticals like retail, e-commerce, and healthcare. Our goal was mainly to discover the pain points of businesses in the respective industries that can be cured by AI. When we studied the already defined AI solutions in the market developed by some AI companies, what we realized was most of the solutions were mobile-centric, from chatbot to personal assistant. Yes, mobile is still the center of the solution building of many AI initiatives.
On the other hand, artificial intelligence has evolved from being a nice-to-have solution to business critical solution. In fact, it has been one of the hottest topics in both business and science since Google (Google Home), Amazon (Echo and Alexa), Apple (Siri) and other tech giants unveiled cutting-edge AI products.
This post will provide you ideas on how artificial intelligence is enhancing the mobile experience and how businesses can leverage it to take customer experience to the next level.
The Basics: What is Artificial Intelligence?
Artificial intelligence (AI) is an area of computer science that focuses on to create intelligent machines that work and react like humans. Artificial intelligence solution is a method of adding intelligence to machines, so they can get done the tasks on their own, more quickly and more accurately. The real meaning of artificial intelligence is justified when the machines are able to perceive information and hold it as knowledge to be applied towards adaptive behaviors within a context.
In case of human, he uses natural intelligence, but in case of machines, they use artificial intelligence created by humans.
AI is a combined form of capabilities such as machine learning, natural language processing, knowledge management, and machine vision.
What's the difference between AI, Machine Learning, and Deep Learning?
Machine learning is a subset of AI that enables machines to learn without being explicitly programmed and makes them adapt when exposed to new data.
Deep learning is a branch of machine learning, associated with algorithms that are inspired by the structure and function of the brain called artificial neural networks. The algorithms can understand concepts more deeply and act more intelligently. Many recently conducted AI experiments are based on deep learning and that were used to mimic the layers of neurons in the brain, forming an artificial neural network. You may have heard of Google's acquisition of DeepMind, a British artificial intelligence company founded in September 2010 and that works on the same principles.
Artificial Intelligence in Mobile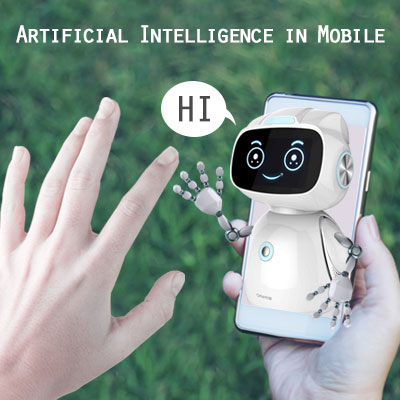 AI is broad in its market and applications. We can compare it to ocean. When it comes to the context of mobile, it can be embedded into chatbots, personal assistants, and business assistants. So, many companies are adopting artificial intelligence to deeply engage and retain their customers.
Last year, the research and advisory firm Gartner predicted that intelligent apps will be one of the top ten strategic trends for 2017. In fact, it has been possible as well, with the reputed travel companies like Kayak and Skyscanner, the real estate companies like Apartment Ocean and Nowy Adres S.A. and many e-commerce companies developed their own chatbots to enrich customer experience.
Intelligence apps are also increasingly developed for every category of enterprise mobile apps. Gartner predicts that 200 of the world's largest companies will have developed intelligent apps within the next year.
Artificial Intelligence for App Personalization
Consumer-centric businesses today are developing mainly two types of AI-powered applications: chatbots and AI-powered mobile app. The American coffeehouse chain Starbucks announced a new AI-powered mobile app called "My Starbucks Barista." Users can just tell what they want through voice search and the app itself places the order. The fast food chain Taco Bell's TacoBot doesn't just place the orders, it also answers questions and recommends menu items.
Compared to any other gadgets, smartphone appears as the more relevant platform for AI, with varying array of personalization capabilities. Since smartphones are aware of user location, offer anytime, anywhere accessibility convenience, and being a close companion of humans that helps in learning users' behavioral patterns, integrating AI into apps makes it even more relevant and personalized.
How Will Mobile AI Impact Businesses?
The retail giants such as Amazon and Flipkart have already reaped the benefits of AI mobile apps to some extent. Just think about Amazon's product recommendations that you see while accessing their app. Yes, that's AI. AI has been making businesses smarter from many years.
With the increasing business competition and skyrocketing consumer demands, AI mobile app development is becoming the next big thing in retail, e-commerce, and telecommunication. AI helps them deeply engage users, providing more incentive to use their services. Amazon has already been successful in this area, bringing Amazon's Prime delivery service and Echo together.
AI and machine learning-driven apps are able to collect data through point-of-sale machines, online traffic, mobile devices, and more. Forward-thinking businesses are more eager to develop such apps to redefine their personalized offerings.
The growth of artificial intelligence is offering a whole new range of possibilities for companies who want to develop app for their business. From intelligent apps that enhance customer experience, to chatbots that assist customers in every step of buying cycle from choosing product to making payment, AI is promising first-mover advantage for retail and e-commerce businesses.
Know the cost to develop the apps like

Conclusion:
The innovations that tech giants are bringing out are creating a new set of opportunities for businesses, where AI-driven mobile app development is the easiest one to achieve a competitive edge. Decide your AI partner today and redefine your digital strategy.
Looking for AI partner?
Let FuGenX help you. FuGenX is among the fastest-growing artificial intelligence companies on the planet, offering cutting-edge AI services and solutions, from chatbot development to the development of custom-built, industry-specific AI solutions.