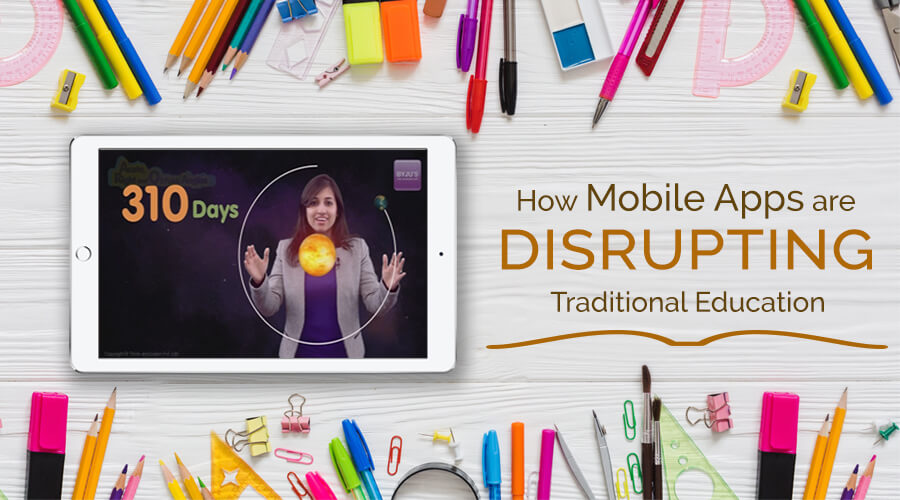 There is no doubt in the fact that practice of traditional ways in the education sector has helped us build a stronghold that we are proud about. But just like everything has to undergo changes in order to evolve into something bigger, education sector is well on its way to evolve into a comprehensive system that is much more relevant in the present scenario. In fact, we already have digital advancements in the field of education, such as e-learning, digital classrooms, e-books and much more.
However, something that has emerged as the cornerstone of modern education is the use of mobile apps in education sector. Most of the schools today use a mobile app as a consolidated solution for attendance, teaching and everything in between. Among the many uses of mobile app in the education sector, here are the major ones:
Tracking Progress
More than the success and failure of a student in exams, it is the consistent progress that matters. Earlier, the only way to learn about your child's strengths and weaknesses was by their grades, which said nothing about the specific topics your child might be lacking skills at. With the introduction of mobile apps that let you know about the topics a student is weak at, parents can track their child's progress in real-time and help them with specific topics they are weak at.
Educational Games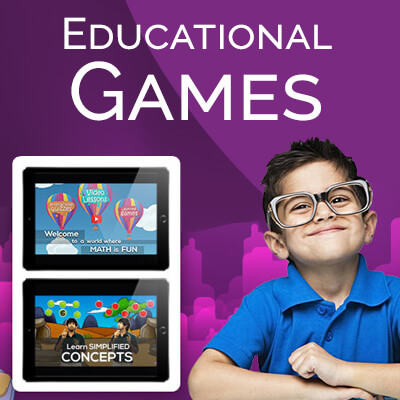 The definitions of education and entertainment have been polar in nature, until mobile apps showed the way as to how a child can play and learn at the same time. At present, Google Play store is swarming with great alphabet-based, number-based and many other types of games through which children can learn the basic of education without breaking a sweat. Other than the outright educational games, kids can also engage in DIY tasks to learn on their own. DIY has always been known as one of the best ways to make a child learn on its own through practical experience.
Paperless Education
Most of the schools have adopted paperless methods of teaching, with the help of e-curriculum and e-books. And why wouldn't they move on? Not only paperless education is less cumbersome, more efficient and easier to comprehend; it teaches students the practical significance of sustainability that we have been learning for ages.
To replace the bookish ways, mobile app development companies have successfully capsulated everything into simple mobile apps with defined sections, chapters, notes, test series, topic-based tests and much more.
Freedom to learn
Mobile apps have given children the freedom to learn when they want to. Unlike schools, they are available 24×7, 365 days and can be used anytime to learn just about anything. Also, with the help of mobile apps, you don't have to belong to a class or stream to learn about something specific. You could be learning Quantum Physics in 3rd standard; not having to rely on a teacher or set of books.
Apps like BYJU, Unacademy are some the most popular apps that have changed the way people used to see education. Anyone from any age group can register themselves on the app, access the vast educational database and pick any topic they want to learn about. The apps also send out custom notifications as per user's study behaviour, making sure that the person never misses out on information he actively seeks.
Better interaction with students
Since mobile apps have joined the mainstream methods of teaching, teachers do not have to worry about focusing on each child separately. Children can catch up with what the teacher is talking about, on a mobile app, in real-time. Students can also register their queries on the app itself. According to survey, the students that usually hesitate in raising a query in the middle of classroom, participated actively during the doubt sessions in the mobile app.
Better Management for School
Mobile apps have become an important tool in various management operations. Keeping a track of enrolled students, keeping up with the school calendar, daily attendances and many other operations are being taken care of with the help of mobile applications. Also, distributing notes, reading material, e-books and many other operations are carried out on a mobile app.
Know the cost to develop the apps like
Conclusion:
The use of mobile app in education sector has truly caused a disruption in the existing system. New and better ways of improving the education system can be seen popping up in some or the other corner of the world. However, the major concern in using mobile apps in teaching is that, in a way, we are exposing our too much to the digital world, which at some point may become addictive. To keep things in balance, we still the teacher and parents to provide a controlled environment for the children to learn.
Planning to get a mobile app for your Education Business?
Reach out to FuGenX at info@fugenx.com or fill this quick form!