This is startup era, where the unique concepts are wholeheartedly welcomed and encouraged by the governments, venture capital firms and individual investors. Since the startup culture is booming across the world, particularly in India, there are many innovative platforms that connect startups with the right investors and mentors.
The hot and great example for this is Big Basket, the largest online grocery store in India. We will discuss about this interesting story later. First, let us know how startups can raise funds? And, the fruitful strategies to raise funds and the ways to attract investors.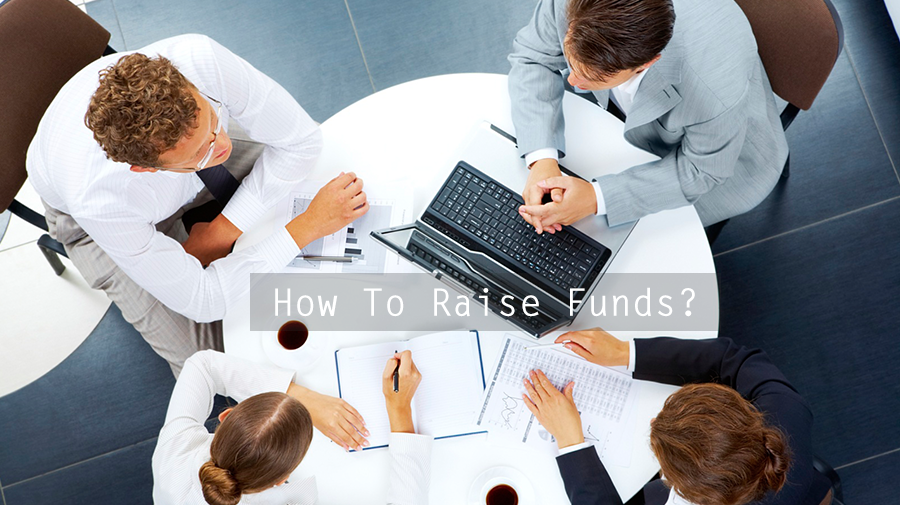 Investment from friends and family:
This is the first thing any business aspirant wants to do. It is safe as well. As they like and support you, friends and family members may put money in your business. Here, one thing you should remember well is, getting an investment from friends and family can't scale up your business ideas. Also, you should be careful about that the money that shouldn't damage your relationship.
Finding a right co-founder (s) with a good investment capability and also who can understand your aspiration better, can help you well in boosting up your business strategies. The co-founder with the same interest will be an added advantage. Additionally, you can make use of your bank savings, and take a loan from the bank. How to build up the business strategies with investors? We'll see that in the next step.
Venture Capitalists:
One unique benefit from getting funded by venture capitalists is they can bring valuable experience and different level of support apart from capital investment, which will be greatly helpful for startups build better business strategies as well as effectively tackle complex business challenges. Some generous venture capitalists would help you with business promotion, setting up the right office space, building out a team, and seeing out of the box.
Partnering with the venture capitalists could seem expensive in the short run, but that will be great in the long run. Expensive, why because, you may need to leave a bigger share of the company's equity to them. If the potential partner seems trustworthy, there will be no need of worrying about that too much.
The best example we can give for the company which got funded by the venture capitalists is Big Basket, India's largest online grocery store.
Angel Investors (Individual Investors):
Getting funds from angel investors is a latest trend in startup environment across the world. Angel investors are high income individuals who want to invest in your company in exchange for an ownership interest, who can also be mentor for your venture. Angel investors are like loan providers, once the company starts to raise a large amount of funds from the venture capital firms or when the company increased its income, angel investors would ask to convert the debt (loan) into equity (share).
Super Angles are higher (super) income individuals than angel investors, with significant assets, can invest more than $500,000 in your company. Whereas, Angel investors can invest between $25,000 and $500,000.
Most important part of this guide is here, generally venture capital firms or angel investors don't just look towards your unique concept, rather they thoroughly analyze your potential. What kind of potential you need to have in order to attract investors? That we'll discuss later thoroughly in this guide.
How You Should be Prepared To Raise Funds?
Create Prototype of Your Idea:
First, create the product prototype with minimum a single feature that defines your idea or concept very well. This single feature or main potential is called Minimum Viable Product (MVP). In better words, MVP refers the product with the highest return on investment (ROI) versus risk.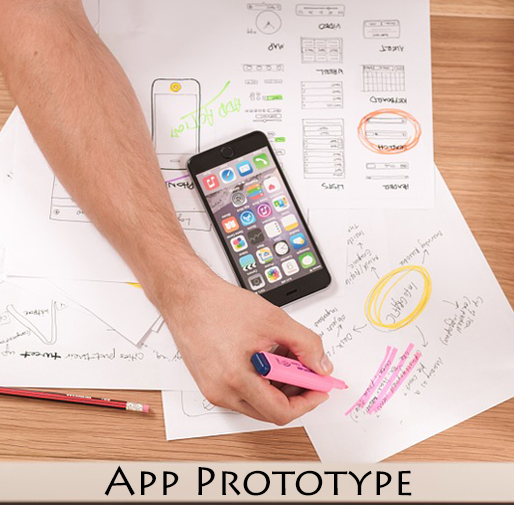 Draw it on the paper or Photoshop. Then test it with 100-10000 people by using Google/Facebook ads or email marketing. To analyze the result, you should have a good landing page (website).
Try to reach your idea to targeted customers through Facebook, Twitter, and launch party. If you get positive response, build the functionality of your product feature. Then create a pitch of your idea that should include product functionality stuff, market size, team and monetization strategy (if any).
Attract Investors:
Now you are in the most important stage. If your product (idea) is app-driven or you are following mobile-first strategy, you should start finding investors with a powerful tool. As said above, investors don't just look towards your idea, they thoroughly go through it. As mobile is everything today, investors prefer to invest in startups who move with the latest technology trends, especially who follows mobile-first strategy like Uber, Ola and Big Basket.
It is well known truth that these startups started receiving the flood of funds once after their mobile apps being developed. As told earlier, if your business is the app-driven, you should have a well-developed, visually engaging mobile app that should be capable to impress potential investors.
Never Give Up:
Some of the top platforms that are helping startups find the right investors and mentors are angel.co, brand accelerator.com, earlyshares.com, and fundable.com. Never give up if you get rejected by some investors. The founder of Pandora.com, a multinational internet radio company, got right investor after being rejected by 300 investors. While raising funds, keep improving your product. Because, generally investors prefer to invest in scaling, not in development or marketing your product.
Tell everyone what you are doing. Sooner or later, you can find an investor even through reference as well. Go to venture capital conferences or similar gatherings where you can have a chance to meet investors. Participating in incubator programs conducted by TechStars or other startup accelerators is also one of the best ways to present your idea and connect with the angels and super angels.
How FuGenX Helps Startups Attract Investors?:
As said earlier, this is startup era, where startups are jumping into the business world like a flood. As the startups' number is increasing rapidly day by day, getting an investor is turning out to be a nightmare for some startups. It is even more difficult if startups are lacking execution capital or MVP to put before investors. When you have an impressive stuff, you will no need to speak more to attract investors, your stuff speaks more.
As an India's leading Mobile App Development Company, we help startups in building a powerful tool (mobile app) to attract investors. Our motto is simple and clear "Helping the Startups Jump into Startups Pool and Come out as an Entrepreneur". Big Basket, Byju's, AppilyEver and HomServiz are our few among many clients who have got right mentors and millions of funds from global venture capital firms. Let us have a look on that:
Big Basket:

Big Basket is India's largest online grocery store, which was founded in 2011. Though their idea was unique, Big Basket couldn't reach the expected outcome at the time. Because, they were far behind than the latest technology trends. Their market knowledge triggered them to build a mobile app.
An app developed by FuGenX, named Online Grocery App, helped Big Basket not only to get more customers but also to raise over $400 million funds till now, including $50 million recently from the group of global investors led by Bessemer Venture Partners. Big Basket will become $1 billion company soon, said by the company CEO at the time. Also Big Basket is likely to raise $120 million fund soon.
Byju's:
Byju's is an emerging e-learning venture and another proud customer of FuGenX, which is about to raise $30 million fund from the emerging venture capital firm Sequoia Capital India, with the help of FuGenX developed Classes Mentor App.
HomServiz:
The unique concept of HomServiz is centered on connecting service seekers (home owners) and service providers (plumbers, painters, carpenters and home cleaning agencies etc.) Here, HomServiz mobile app, being developed by FuGenX, acts as a bridge between service providers and service seekers.
The idea of HomServiz seems similar to Uber and Ola in terms of connecting service seekers and service providers. But, Uber and Ola are limited to travel industry only. Since HomServiz is focused to serve nearly all sectors of the society, it is expected that HomServiz will set a new trend in India's startup environment.
When comes to fundraising, HomServiz recently got an investor cum mentor (angel investor) to build up its venture through brandaccelerator.com, as the source confirmed.
Know the cost to develop the apps like

AppilyEver:
AppilyEver is another app-driven startup that makes wedding planning easier than ever. This app makes wedding planning hassle-free, by allowing to invite the friends and relatives, share marriage updates, create picture albums, find vendors, and buy stuffs. The interesting thing is, even before being developed, this unique app-driven concept has been funded $1 million by a reputed investment firm.
Are you a startup with a great idea but lacking execution strategy or marketing capital?  Or looking for business expansion?
Please feel free to share your app idea with us at info@fugenx.com or www.fugenx.com. Our support will be forever; before, during and even after work also, with mobile-first strategy.