Tons of apps amidst of dynamic competition, this is what the scenario of app stores today. There are nearly 5 million apps, where Apple App Store accounts 2 million and Android Play Store accounts 2.2 million. This is what makes cumbersome and opportunity alike for newbies to the app world. As reports said, 50 percent of iOS apps and 64 percent of Android apps are earning below poverty line, accounting less than $500 per month. This is where you have to think and stand out. When you require to achieve a high app exposure, you need a dynamic app strategy that can bring both the users and investors in. Build it right now with the standout tips below:
1. Keyword Optimization – A Powerful Strategy
App store is keyword powered, like search engine. If your firm is newbie, you need a powerful keyword-centric App Store Optimization strategy. Analyse your app rivalries, make your strategy dynamite. Get branded, not just get exposed.
2. Build Positive Reviews and Top Ratings
Its impact is more powerful than intuitive images and scintillating videos. Is it worth a download, this is what users contemplate when downloading your app. The game is not over, stimulate them to leave ratings and reviews. This is where your reputation gets built and you acquire loads of new users.
3. Compelling Icon and Colors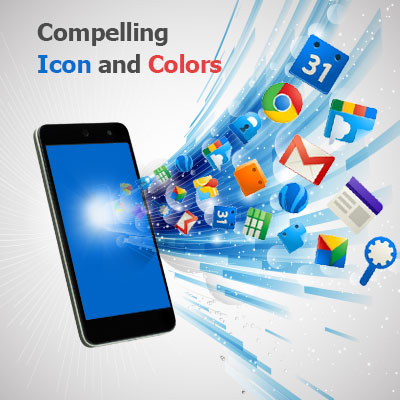 People are visual creatures, and what grabs their eyes matters most to them. Let yourself first analyse your rivalries, create an attention-grabbing icon. For the best, create 3 to 4 icons and just fly among your social media community and let them choose the viagrasansordonnancefr.com best.
4. Get Them Hooked
Make them downloading the app forms only half of the ultimate app achievement. According to the app analytics firm Localytics, 22 percent of downloaded apps are only opened once. Bring them back, bring them back, continue it… Never let their head turn towards your rivalries. Get them hooked to your app, with push notifications which should be driven by attractive offers, coupons, app updates and other user-oriented content pieces. Another powerful criteria that compels users is dazzling design and facile access, as well as stimulate users to share the app.
5. Media Coverage
Most powerful, dynamically viral. Media never makes your money a worthless spending, whether it be print or digital. Get your app featured on media sites, tech sites and every place where people meet up. At least and at last, make social media as your media partner.
6. Multi-channel Marketing
Media coverage forms just a tiny part of dynamic app marketing. Bring your app on dedicated landing page, guest blogging, app review sites and email marketing, and accelerate the effort in a periodic manner.
7. Offer What Others Lacking
Again competitive analysis strikes here. Empower your app with features that your rivalries are lacking, and provide users more than their expectation, ultimately see your app going over your expectation.
Conclusion:
Consistent effort and encouraging approach towards customers makes your app a standout product. Popularized app is not an outcome of just a solid marketing effort, rather it needs a perfect development backbone. So you need a mobile app development company who can help you beyond your expectation.
Need Help to Develop Your Dream App?
Reach us at info@fugenx.com or www.fugenx.com. We are Deloitte award-winning iOS and Android app developers from 2012, by both experience and expertise.