Does My Business Really Require a Mobile App?
If I already have a mobile-friendly website, is app required? This is the commonly asked question by app aspirants themselves dozens of times when thinking about mobile app development. Yes, you need if you don't want to fall behind the competition. Let us know why your business needs a mobile app though you have a mobile-friendly website and well-established business.
Why Does Your Business Need a Mobile App?
Below are the key reasons that say the importance of mobile app for your business: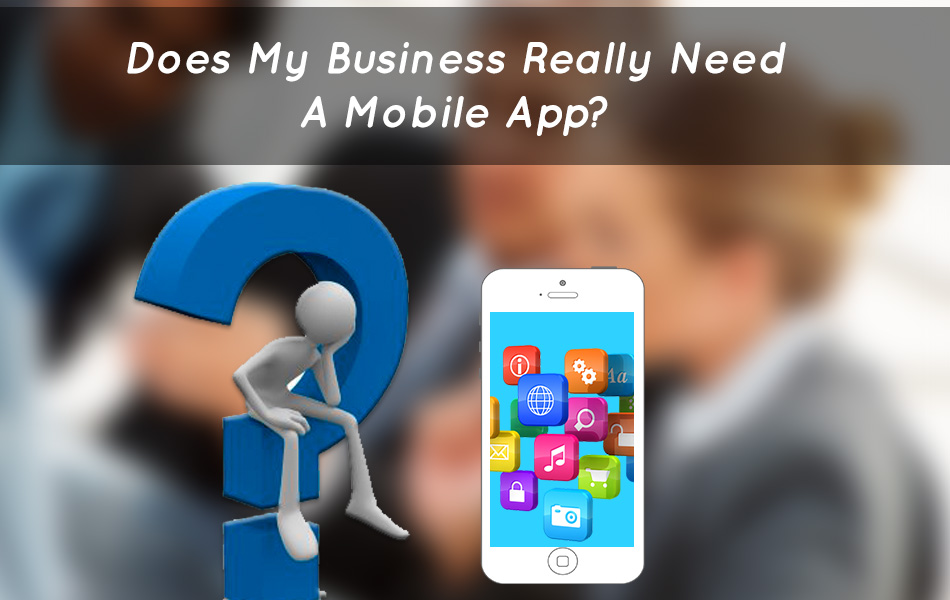 Effective Customer Engagement:
This is very important. For instance, you have a website but don't have mobile app, your close competitors have both. When even your most loyal customers search for a product or service that you offer on Google, he may get attracted towards your competitors' offers. Losing loyal customers than failing to acquire new customers is always painful. If your customers have your mobile app in their hand, they first search in your app, in the case if you don't have the product or service that he searched, he would go to competitors. This won't be a big loss.
Enhance Customer Base:
Timely growth is imperative for any business to achieve a sustainable competitive advantage. It is decided on either high return on less investment, or higher return on high investment. To achieve both, the timely augmentation in the existing customer base is crucial. The high or higher return is always the reflection of the increased customer base. With the mobile app, you can allow your existing app users to share your app with their friends or relatives in a tap. Here you pay nothing in order to increase customer base. But, for the effective and quick results, you can reward your customers with the discount on future purchases or reward points for the app they'll share.
Reduce Online Marketing Expense:
Mobile app significantly reduces the cost that you spend on email notifications or marketing. Some successful app owners say after we developed mobile app, our online marketing cost got significantly reduced, especially that we were spending on email marketing to send offers and newsletters. It is true as well! You can send the latest offers instantly in the form of push notifications. That your customers like as well as they can bag the limited period offer before it gets expired.
You can also easily remind your customers about if they've added any products to the wishlist or cart before. This is what India's largest e-commerce store Flipkart is doing and getting amazing results. You can also do the same through email, but there is no guarantee that your customers will see your mail.
Brand Recognition:
Today mobile app is a status of the increased brand value. World's many top brands are using mobile apps instead of ads to sustain and enhance brand value. When comes to startups and mid-size companies, particularly those who aspire to build a brand, can quickly and effectively build long-lasting brand value by regularly sending quality contents about latest happenings in the industry through push notifications. It is not great in the short run, but could be a greater in the long run.
Conclusion:
Whether you've a local business or global enterprise, mobile app has a vast potential to take your business to the next level. Create a result-oriented app strategy, and collaborate with reliable and qualified mobile app developers, go ahead…..to achieve the expected.
For world-class mobile app development services, You can reach FuGenX at info@fugenx.com or fugenx.com.