"I have a solid game idea, want to build it soon, but don't want to make it a paid game as I am not sure I will get more downloads. I believe if I make it a free game I will definitely achieve more downloads, but my concern is about revenue generation". This is what most of the game aspirants think about when they are having a mobile game development plan. Let's see how you can create value for your free game with multiple revenue generation methods: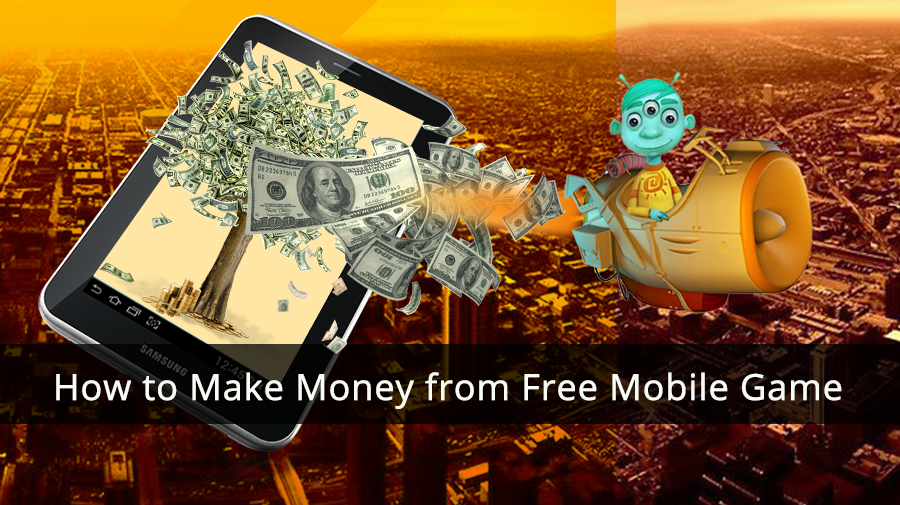 In-app purchases:
In-app purchases create value for both sides. If your game is interesting and good in quality, it will definitely encourage gamers to go for the next level. Let's take car racing game as an example, if your game succeeded to thrill gamers in the basic levels, you can easily persuade them to go for premium level with better cars, and roads. If your game is like action game ZomBfense, gamers will show eagerness to unlock more potentials such as avatars, weapons, items, and in-app currency.
Advertising:
There is a host of ad networks that pay you to place ads inside your game. They can pay for when someone views the ad, clicks on it, or install the app through the ad. To leverage the benefit of this model, you should well focus on your game design from the beginning, which should include deciding a proper or dedicated place for displaying an ad.
Below are listed different types of game ad formats:
• Interstitial/fullscreen: This ad is displayed at the end or just after exiting the game.
• Capture form: It is in the contact form, which prompts users to submit it by filling the required details like email, name and contact number etc.
• Advanced overlay: This ad allows users to sign up to a service, purchase products, or download an app by filling a form.
• Banner ads: Banner ad is generally less width ad, but it expands from left end to the right end of the screen in the extreme down point of just above the extreme down point of the screen.
The amount that an advertiser will pay you could vary on the type of ad format he chooses.
Sponsorship:
Sponsorship is a one-time deal and the most profitable. You can allow an interested brand to sponsor your game, in return they may ask you to show their brand logo, content or image at a fixed place of the game screen for a certain time period. Generally, sponsors prefer games which have a large number of downloads. It also depends on your app type. For instance, if your app is related to providing fitness tips, a company which produces fitness materials can be a better sponsor.
Know the cost to develop the apps like
Conclusion:
There are multiple ways to make your game a revenue-generating tool, but the most important is its usability for users and flexibility for advertisers. So make sure your game is high in quality, flexible in scalability and free from errors. To make all these things possible, you need a well-versed and reliable mobile game development partner, who can help you in both game development and revenue generation.
Reach at FuGenX at info@fugenx.com or fugenx.com for revenue-generating mobile game development services..