How Much Does an App like Uber Cost??
750+ mobile apps and games
450+ top-notch web apps
100+ successful IT projects
Overview of Uber:
Overview of Uber:
Uber is an app-driven multinational transportation company that put a foundation stone for the platform based travel services. That changed the way how people commute and how travel companies serve their customers. According to a recent report, Uber service is available in 58+ countries and 300+ cities worldwide. Uber is estimated to be worth $62.5B company. Being a role model, Uber has inspired thousands of young entrepreneurs to follow it.
FuGenX, a global mobile app developmentcompany in India, helps young entrepreneurs to build Uber like app with innovative and advanced features.
Overview of Uber App:
Uber app connects passengers to drivers with vehicle for hire service. Passengers choose the type of vehicle that they want to travel, the place where they want to be picked up from and the place they want to get down. Once the passenger requesting service through app, he will get confirmation of the ride with the details like the driver name, car number and the way which the driver would take him and the expected time to arrive the required destination. At the end of the ride, passenger will receive a mail that contains payment details. The payment can be done via cash or cashless options like wallet and card payment.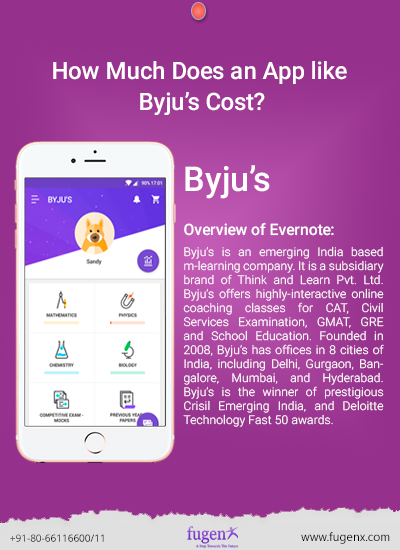 About Uber Drivers:
Uber drivers are called as individual contractors as they use their own vehicle and smartphone to provide service. In some markets, both vehicle and smartphone are leased for drivers.
Key Features of Uber App:
Price and seating space may change from time to time. UberXL, UberSelect, UberLUX, and UberTaxi are other taxi types available in different cities.
Uber like App Development Cost:
The development cost of Uber like app depends on following four major parameters:
How much FuGenX charges to develop Uber like app?
To get instant quote for Uber like app, feel free to reach us at info@fugenx.com